NNPHI Leverages Its 20 Years of Experience to Support Nationwide Infection and Prevention Control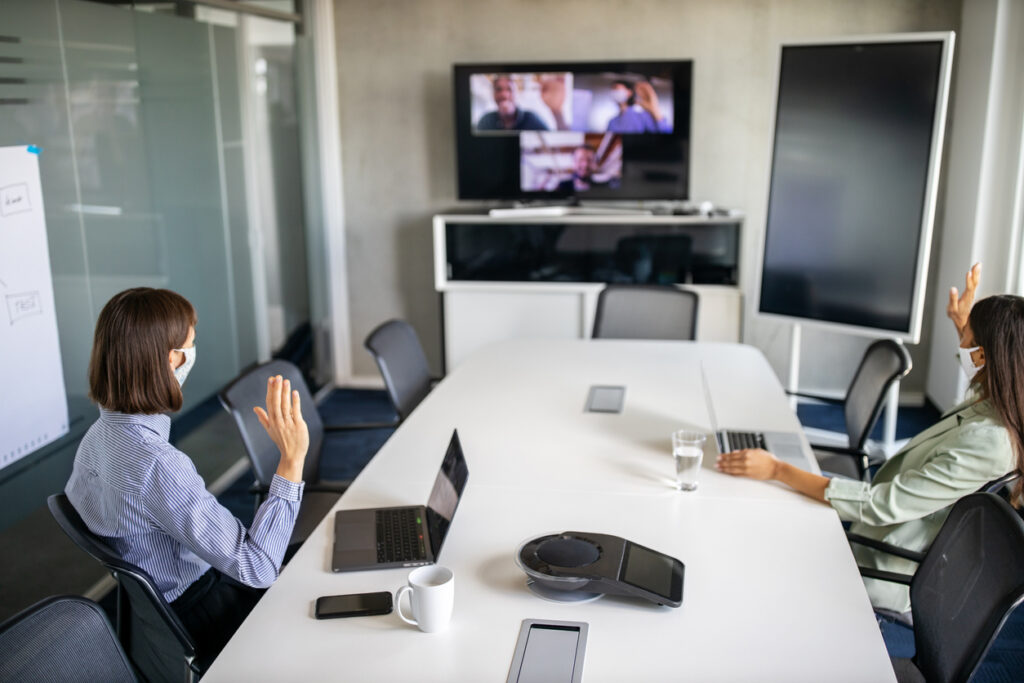 "How do we protect the clinic?"
Dr. Lionel Fraser, medical director of Central Mississippi Health Services, Inc. in Jackson, Mississippi, told Vincent Lafronza, CEO of the National Network of Public Health Institutes that as they wrestled with that question during the early stages of the pandemic. This question is at the center of many infection prevention and control efforts: how do you protect people inside of a facility to prevent the spread of infectious disease?
There is no one-size-fits-all approach to providing support to public health professionals for several reasons. These professionals work in different settings. They serve different communities. They have access to different resources. They have different levels of experience and needs. When public health challenges are filled with unknowns and uncertainty, like the COVID-19 pandemic, the task of supporting public health and professionals with knowledge they can use becomes even more difficult.
This year, NNPHI is marking 20 years of championing and collaborating with public health institutes along with federal, state, local, tribal, and territorial health agencies. That experience has been instrumental in efforts to respond to the infection prevention and control (IPC) needs of public health workers across the country through coordinated nationwide collaborative efforts, communities of practice, and peer learning opportunities.. 
Dr. Tim Landers, PhD, APEN-CNP, CICI, FAAN, an IPC consultant for NNPHI emphasized how the pandemic has demonstrated "how reliant our society, our economy, our educational system is on infection prevention and control" during a conversation with Lafronza. "We've been preaching all along that this IPC has to be the foundation," said Landers. "And now we're seeing it. Not just in healthcare, but really across all sectors of our society."
NNPHI is working closely with Dr. Landers on Project Firstline, a Centers for Disease Control and Prevention (CDC)-led collaborative of diverse healthcare and public health partners that aims to provide engaging, innovative, and effective infection control training for millions of frontline U.S. healthcare workers as well as members of the public health workforce. NNPHI has joined CDC, a collaborative of academic, public health, healthcare partners and 64 state, local and territorial health departments to develop interactive and empowering infection control training and resources that will improve our nation's health.
NNPHI launched a series of IPC Public Health Conversations, during which Lafronza has discussed infection prevention and control with Dr. Landers, Dr. Fraser, and others, as an interactive way of providing infection and prevention control training to the public health workforce. NNPHI has also launched a special microsite for Project Firstline and is currently creating other innovative ways to engage the public health workforce.
NNPHI also drew on existing infrastructure and networks to share promising practices and on-the-ground experiences of frontline workers across the nation. The Public Health Performance Improvement Network (phPIN) is an online community of practice for performance improvement practitioners working in health departments across the country. As the pandemic took hold last spring, hundreds of phPIN members were pulled away from their performance improvement work to join response efforts, supporting contact tracing, testing efforts, and public information campaigns. 
Though the focus of their work had shifted, phPIN members knew the online community was a forum where questions could be asked and resources could be shared. Dozens of new discussion threads emerged on topics ranging from drive-through testing plans to isolation and quarantine procedures to staff health and wellbeing and community members responded with plans, policy documents, and stories. During times of uncertainty and stress, the phPIN community, which touches all 50 states, was able to pivot to serve the needs of the community by information sharing and drawing on a trusted network of colleagues.
The ECHO Public Health model is another example of utilizing existing infrastructure to build community in a time of crisis. The ECHO model's core tenets include a focus on applied learning and drawing on and valuing community expertise to address complex challenges. 
In response to the pandemic and the growing needs of the public health workforce, NNPHI shifted existing ECHO programming and launched a new weekly series to foster connections and information sharing. An ECHO series focused on hurricane emergency communications layered on additional information about emergency shelter regulations during an infectious disease outbreak and how to manage dual disaster scenarios. Another series on individual and organizational resilience was repackaged to incorporate the new reality of living and working during a pandemic. And a new series was launched to discuss pressing issues among the public health workforce like health equity, school reopening policies, and mental health. 
Project Firstline, phPIN, and ECHO Public Health are three examples of how NNPHI leverages its vast network of more than 8,000 subject matter experts to connect public health professionals to the resources and training they need to quickly respond to the country's most pressing public health issues. To learn more about NNPHI's workforce training and education initiatives, visit the NNPHI website or sign up for the Public Health Workforce Digest.