Climate and Crisis Preparedness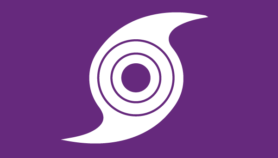 Our Work
As a national network, NNPHI is committed to providing climate and crisis preparedness technical assistance to our partners across the nation. The CPP portfolio is focused on building climate & disaster-related public health capacity in order to prepare our member institutes and communities to respond to a variety of emergencies and disasters. NNPHI staff and member institutes encompass a vast array of climate and health, as well as disaster mitigation and recovery expertise that can be utilized to address the impacts that climate change will have on the nation's health.
Acknowledging the impacts that climate change & disasters have on human health, NNPHI established the CCP portfolio (formerly known as EPRR) to strengthen community preparedness, expand environmental health, and take actionable steps to increase climate & disaster resiliency throughout the United States.
As the frequency and intensity of climate related events continue to increase, CCP seeks to expand the climate and environmental public health capacity of NNPHI and our member institutes to address a variety of emergencies and disaster in local communities. With a wide variety of expertise, both NNPHI staff and member institutes work together to provide climate and crisis preparedness, response, and recovery technical assistance and much more across the nation.
Currently, our work includes the following projects: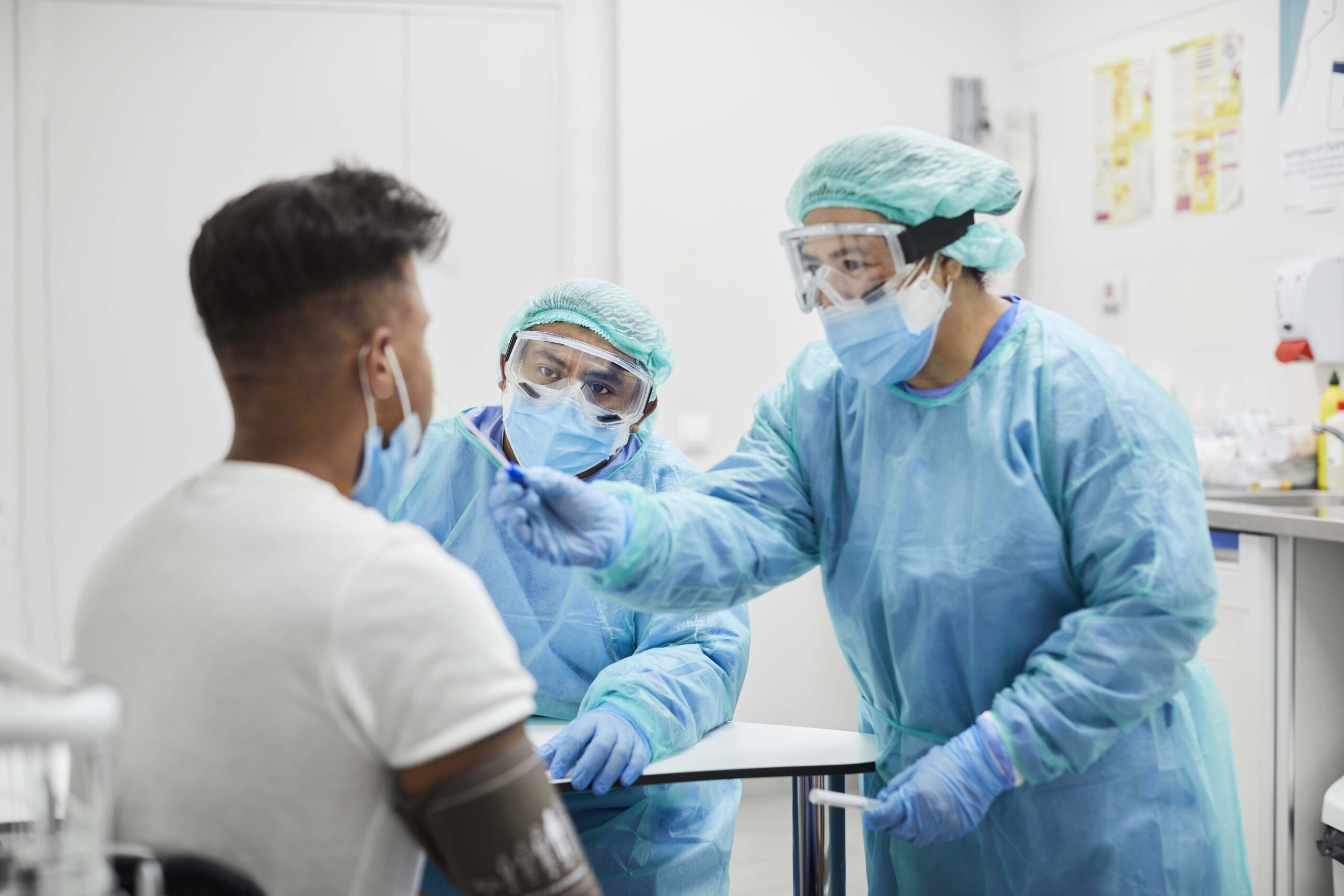 Project Firstline
CDC's Project Firstline is a diverse collaborative of healthcare and public health partners that aims to provide engaging and effective infection control training for millions of frontline U.S. healthcare workers. As a Project Firstline partner, NNPHI seeks to provide innovative content that will help healthcare workers and public health officials confidently apply infection control principles within their facility and community.
Tasked with the objective of building public health technical capacity, NNPHI intends to leverage knowledge and tool sharing between public health organizations and their local clinical communities to better inform infection control recommendations.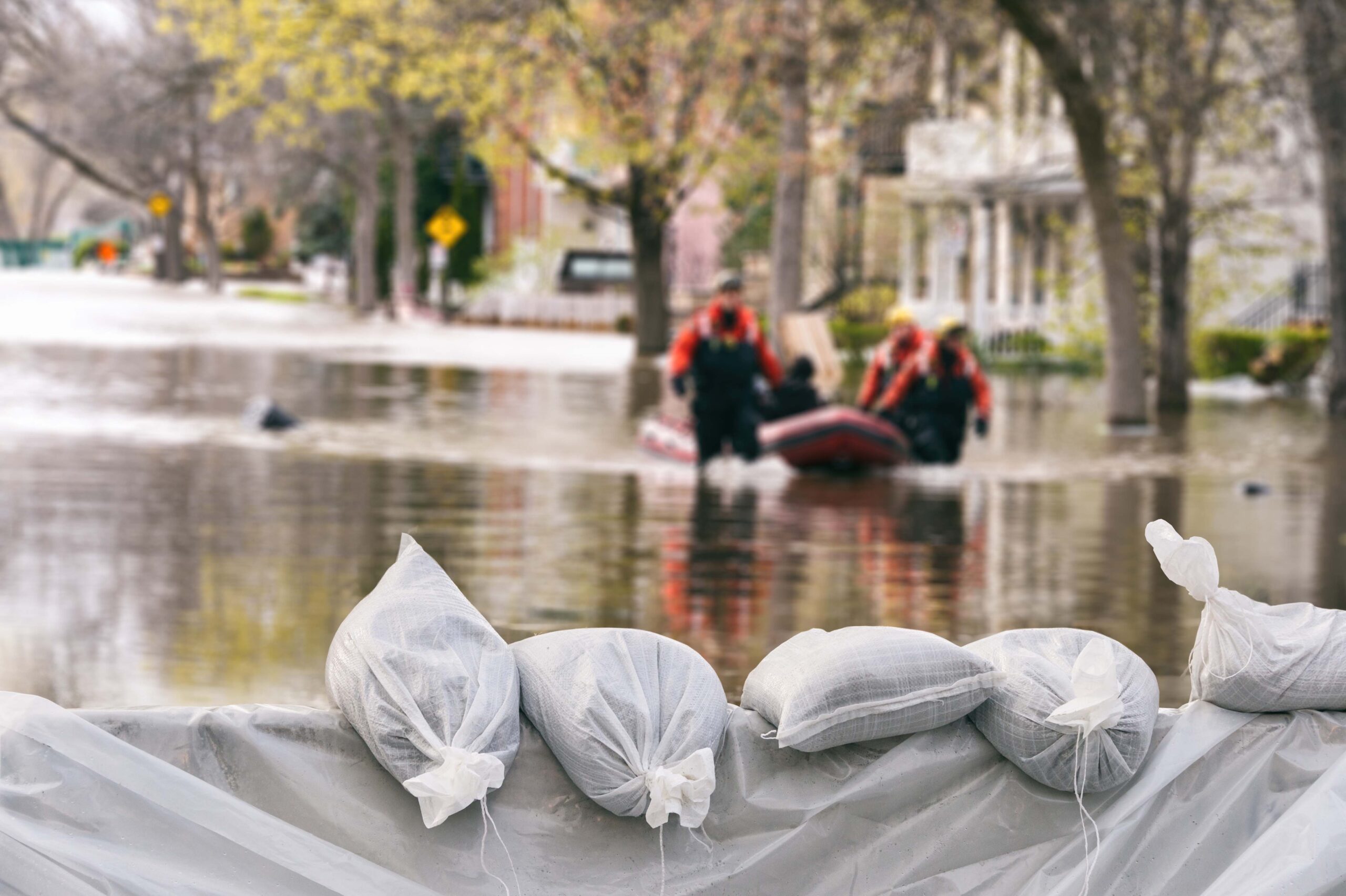 Climate & Health
NNPHI Public Health AmeriCorps
We're thrilled that NNPHI is a now part of Public Health AmeriCorps — AmeriCorps and CDC's new national service program! Together with 8 – 12 AmeriCorps members we'll help our communities, localities, and states become healthier, stronger, and more resilient. Learn more about the project below.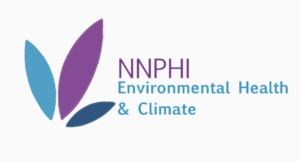 NNPHI Environmental Health & Climate Workgroup
The mission of the NNPHI's Environmental Health and Climate Workgroup is to serve as a trusted consortium in adapting, preparing for, and recovering from the impacts of climate change and environmental disasters. The group will support the network of public health institutes and training centers across the country and all environmental and public health professionals. We aim to empower and expand awareness of environmental health and crisis preparedness within the built environment, community engagement, emerging issues, and technical assistance to the public health workforce.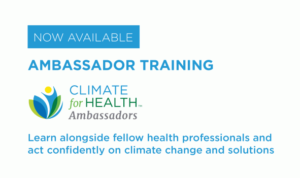 NNPHI Climate Ambassador Training
Get continuing education credits and learn about climate and health at the same time. With this four-hour training, which you can do online and on your own time, you will strengthen your knowledge about climate change, working for climate solutions, and how to speak and advocate on the issue with confidence and success. The training is FREE and comes with resources and other support.
Sign up and take the training for NNPHI members HERE using the code NNPHICfHAmbassador.
Past Projects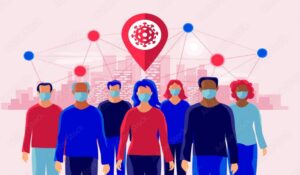 Coaching for Enhanced Disease Intervention Skills
NNPHI is working with the CDC National Center for HIV/AIDS, Viral Hepatitis, STD, and TB Prevention to develop a coaching program for disease intervention staff at state, local, territorial, and tribal health departments that focuses on interviewing, rapport building, problem solving and cultural humility skills. Selected participants will be offered the opportunity to work with expert disease intervention coaches to increase their confidence in relevant skills.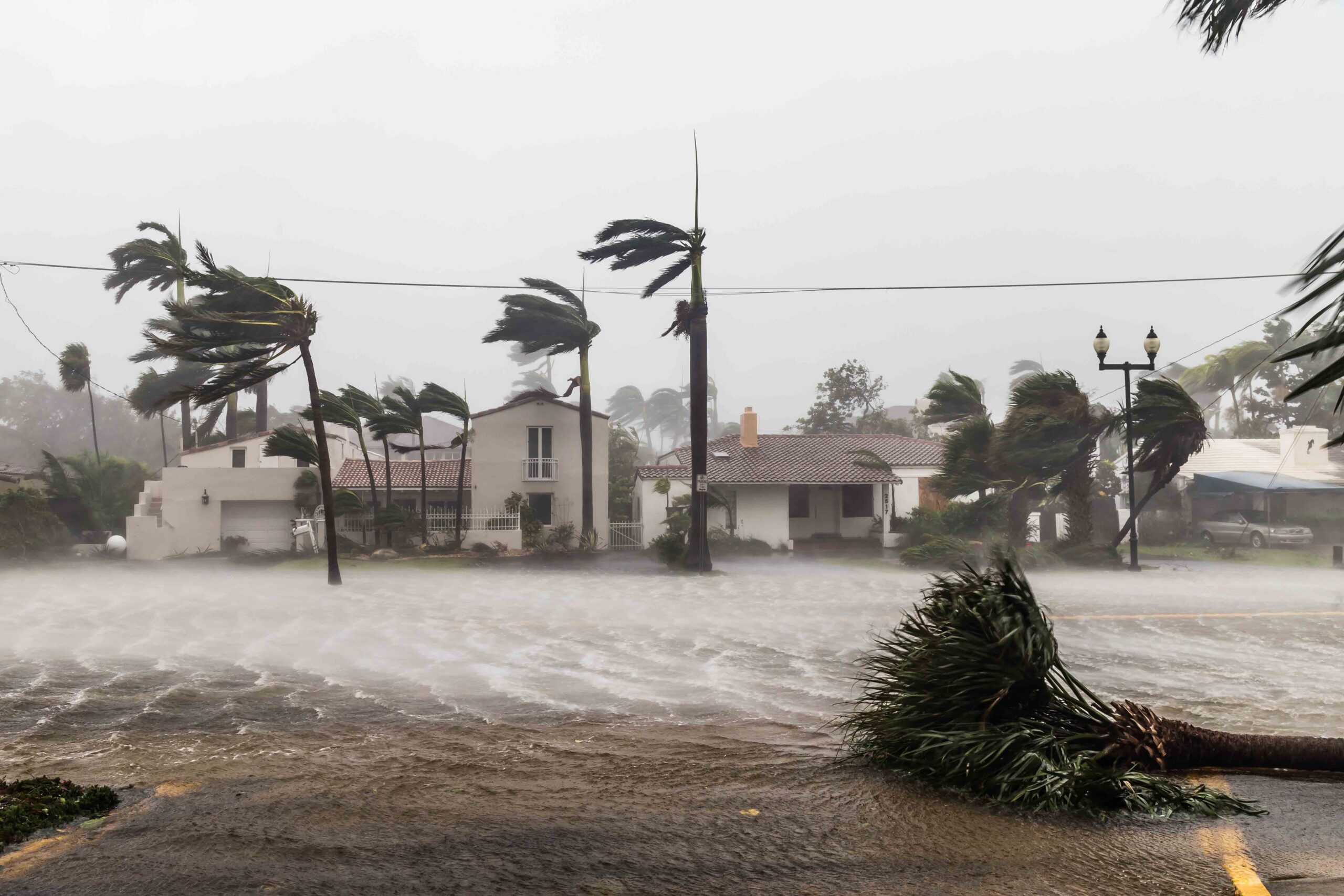 Hurricane Response Resource Library
In response to the devastating 2017 hurricanes, NNPHI developed and launched the Hurricane Response Hub in 5 U.S. states most impacted by the storms. Each of the technical assistance centers pursued innovative approaches to support the disaster recovery and future hurricane preparedness needs of their communities, while also responding to other disasters that impact their jurisdictions over to the 2-year project period. Resources and trainings developed and promoted by NNPHI, and the 5 technical assistance centers can be found here.
If you are interested in learning more about the project, the Hurricane Response Hub Evaluation Report can be found on the Resource Library page.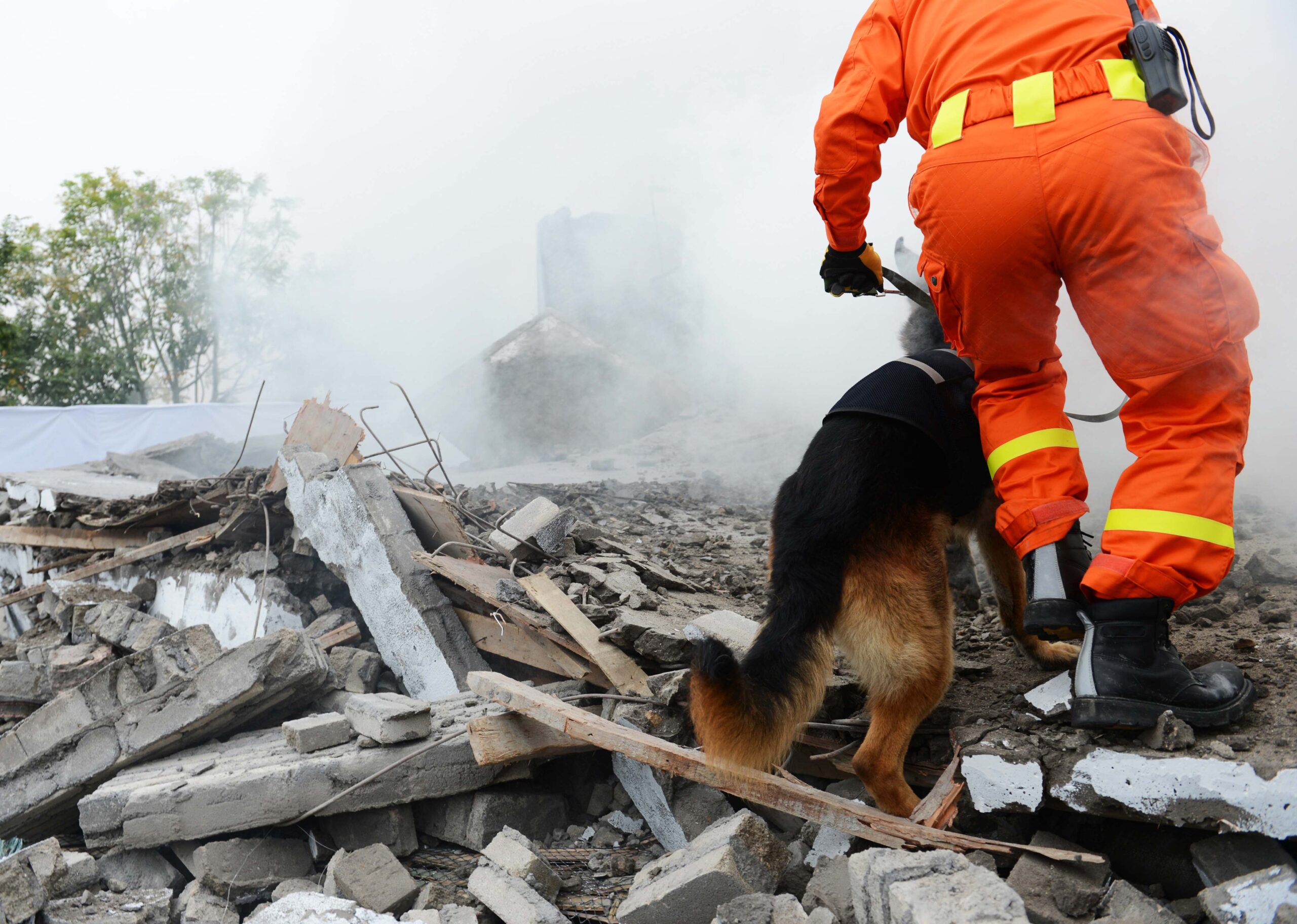 Disaster Mortality Surveillance
In response to the growing number of natural disasters that the United States is facing each year, the CDC's National Center for Environmental Health sought to improve the reporting of deaths cause directly and indirectly by disasters. In partnership with NNPHI and three state-level public health organizations, this project hosted a disaster mortality surveillance training program for healthcare providers, coroners, and medical examiners to better understand how to report disaster-related deaths.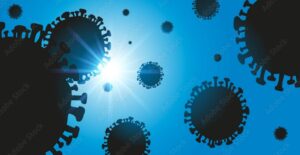 Pandemic Influenza
NNPHI partnered with the CDC National Center for Immunization and Respiratory Diseases and the National Nurse-Led Care Consortium (NNCC) to improve Pandemic Influenza preparedness within community health centers.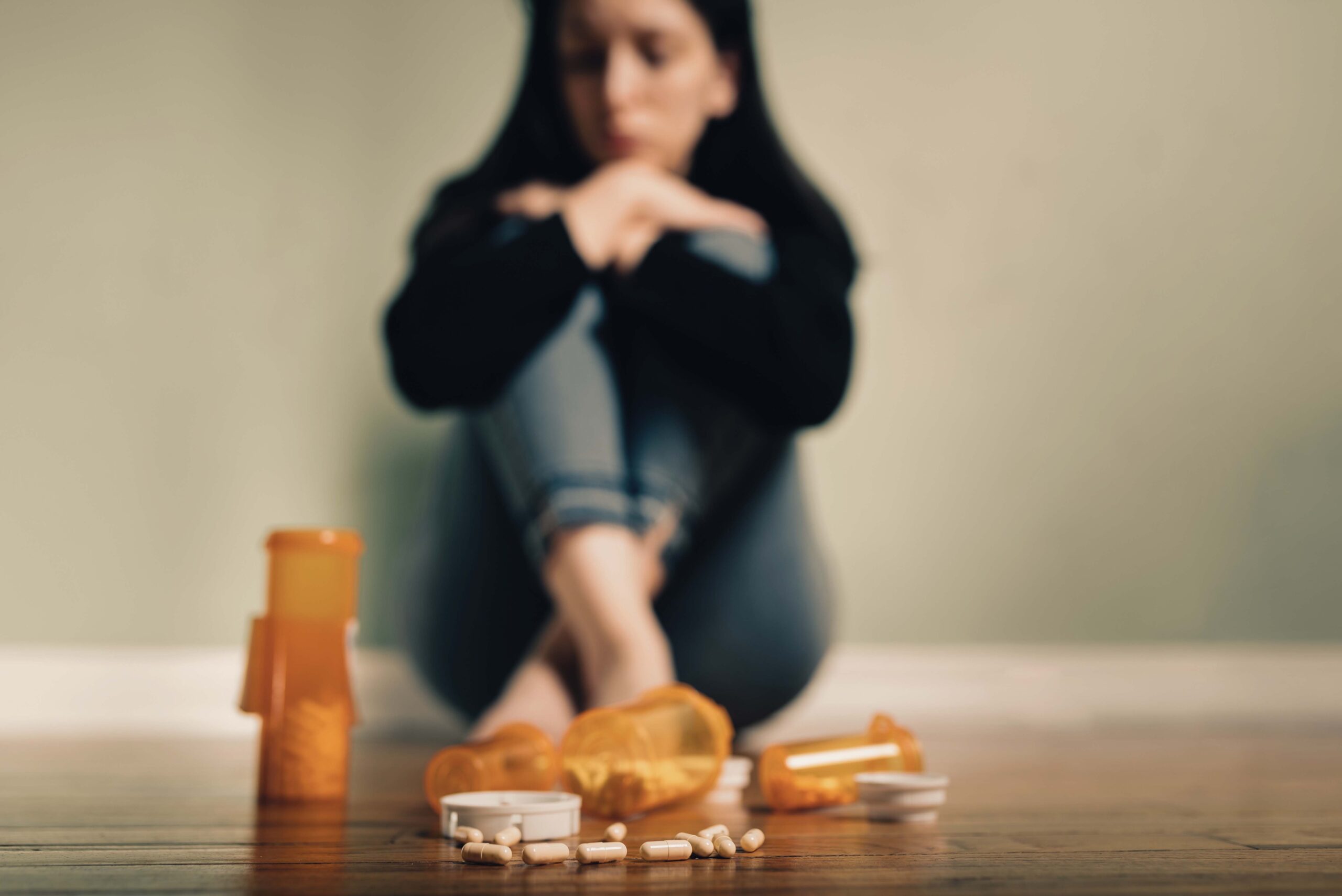 Opioid Crisis
In partnership with the CDC National Center for Injury Prevention and Control, NNPHI is leading an Opioid Crisis project that aims to prevent and address adverse childhood experiences (ACEs), which are a known risk factor for opioid misuse. Leveraging new cross-sector partnerships within communities, this project connects local and state initiatives to community-driven solutions for the prevention of ACEs, as a way to reduce opioid misuse.
Resources and Links
Public Health Institutes
Public Health Learning Navigator
CDC Resources
FEMA Resources
Contact Us
For more information, please contact our Climate and Crisis Preparedness Team at ccp@nnphi.org!
Coaching for Enhanced Disease Intervention Skills: Funding for this project has been provided to the National Network of Public Health Institutes (NNPHI) through a Cooperative Agreement with the Centers for Disease Control and Prevention (CDC CoAg # 6 NU38OT000303-03-02). NNPHI is collaborating with the CDC's National Center for HIV/AIDS, Viral Hepatitis, STD, and TB Prevention on this project. Contents are solely the responsibility of the authors and do not necessarily represent the official views of CDC, the US Department of Health and Human Services, or NNPHI.