Organizational Development
Supporting the growth and evolution of public health institutes and other nonprofits.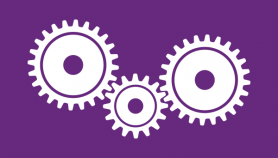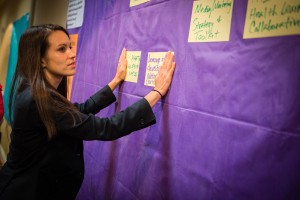 The public health institute organizational model represents a growing movement. State governments are recognizing the value of public health institutes as strategic conveners, nimble and efficient administrators, and critical providers of operational support for population health initiatives.
Our Work
NNPHI supports entrepreneurial leaders from a cross-section of fields and communities who leverage shared strengths and assets. This truly benefits communities where people live, work, and play.
As NNPHI member institutes grow and develop as mission-driven organizations, they rely on our on-site staff for technical assistance, reference material and manuals as well as for referrals to key organizations and subject matter experts.
Our work in supporting the organizational development of public health institutes includes:
Boosting network engagement from 19 founding public health institutes to more than 40.
Fostering development of more than 10 public health institutes through technical assistance and grants.
Sharing expertise with more than 10 states that are exploring the development of a public health institute.
Learn more about NNPHI's in-house Organizational Development programs in our Related Programs section.
What to Expect: Our Services
We support organizational development for several types of NNPHI public health institute models, including independent 501(c)3, university-based, and community-based organizations.
Strategic and Sustainability Planning
Our on-site staff directly supports public health institutes across key strategic planning milestones, from honing an organizational vision and crafting mission statements to setting priorities and developing new business. Our network offers a cadre of subject matter experts and consultants that can lead strategic planning engagements tailored to public health institutes.
Resource Development and Budgets
Strong fiscal and administrative management is a cornerstone of the NNPHI public health institute model. As an organization and a network, NNPHI is home to best practices in non-profit fiscal administration. Additionally, we offer technical assistance to organizations seeking innovative strategies to secure funding and assure sustainability.
Board Development
To support the continuous growth and evolution of NNPHI public health institutes, we support our member institutes in cultivating entrepreneurial organizational leadership and planning for transitions in leadership and succession. On the strength of our collaborative work and partnerships as well as the distributed capacity of our membership, NNPHI connects organizations to a cross-section of board member candidates committed to improving the conditions that support population health and well-being.
Partnership Cultivation
We fully support our partners and we take pride in facilitating stakeholder engagement across sectors and disciplines. As we connect our partners to visionary, like-minded organizations, we also work to test strategies for engaging and working with new partners who are well-equipped to support the ever-evolving field of population health practice.
Contact Us
For more information, please contact us at engagement@nnphi.org.