Setting the Stage for Entrepreneurial Leadership
Author

By: Multiple Authors

Date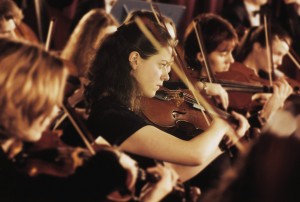 By their very existence, Public health institutes (PHI) are entrepreneurial organizations.  Most PHIs form alliances that use new ideas and partnerships to address public health problems and challenges.  Because of the innovative and complex nature of their work and relationships, PHI leaders and the teams that support them must be entrepreneurial.  Entire organizations must strive to learn, practice, and grow these skills in order to be successful.
NNPHI, through its Modular Guide to Developing and Thriving as a Public Health Institute, discusses several components of entrepreneurial leadership.  Through this discussion, we have identified seven basic assumptions about entrepreneurs:
They can be individuals, groups, or teams.
They seek sustainable, large scale change.
They use pattern-breaking ideas, including using old concepts in new ways.
They establish new and better ways to create value.
The quantity of social entrepreneurship in an organization can vary greatly from time to time or from program to program.
The intensity of social entrepreneurship can ebb and flow.
Entrepreneurs sometimes fail.
PHI leaders should encourage and support entrepreneurial capacity for each and every staff member in their organization.  Characteristics of this capacity include creating funding opportunities, leveraging resources, and building partnerships.
Benchmarks for entrepreneurialism: How does your leadership stack up?
These leaders can use the following benchmarks to assess their entrepreneurial effectiveness:
 Are you still working towards your original idea?
 Have others replicated your original idea?
 Have you had an impact on public policy?
 What position(s) do/does your institution hold currently in the field?
 Has your work been complemented by in-depth case studies that emphasize the level of systemic change and the extent of its spread?
The leaders of public health institutes can build entrepreneurial capacity and culture over time.  There are steps that each and every individual in an organization can take to become more entrepreneurial even if individuals do not feel particularly keen to being entrepreneurial or if they wish to increase their success rate at being entrepreneurial.
Mentorship: A key activity for entrepreneurial leaders
Mentoring staff is a critical part of building an organization. A great way to develop young program talent and create a learning culture, is through development of a mentoring program for early or mid-career professionals that includes leadership learning—education on the principles of leadership.
Many organizational needs can be satisfied when a meaningful mentoring program is in place, including the ongoing development of entrepreneurial skills.  Leaders should see mentoring as an opportunity to encourage employee growth in the field and in their career goals as both will strengthen sustainability and resilience within the organization, encourage stronger partnerships, and take best advantage of encore resources.
The benefits of entrepreneurial leadership and learning organizations: Weathering transitions and demands with ease
Leadership in the nonprofit sector faces challenges as many executives are retiring and fewer middle managers are ready to step into more demanding and complex layers of authority and responsibility.  Developing a learning organization with a strong commitment to mentoring enables PHIs to absorb the transitional time and manage the changing landscape in nonprofits that elect a more entrepreneurial approach.
---
Authors:
Karen Minyard, PhD
Michael Spencer is a graduate student intern with NNPHI and pursuing a double masters degree in Public Health and Social Work at Tulane University.