Performance & Quality Improvement
Supporting excellence in public health practice and serving as a resource for members and partners.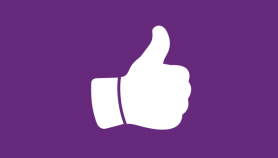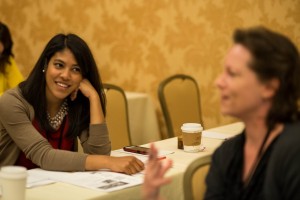 NNPHI and its member public health institutes provide resources and support to build expertise and readiness for public health performance improvement. We help organizations and individuals build knowledge and capacity in community health assessment and improvement planning, strategic planning, quality improvement, accreditation readiness, and performance management.
Our Work
As a network, NNPHI plays a critical role in mobilizing and preparing health departments for national voluntary accreditation through the Public Health Accreditation Board (PHAB). Our programmatic work includes:
Hosting an annual training and an annual conference where public health practitioners build their knowledge and skills together.
Supporting a broad network of performance improvement practitioners.
Providing technical assistance to health departments around community health assessment and improvement planning.
Supporting quality improvement as a key partner in PHQIX.org.
Learn more about NNPHI's in-house Performance and Quality Improvement programs in our Related Programs section.
What You Can Expect: Our Services
NNPHI's member institutes provide technical assistance to build knowledge and ability in strategic planning, quality improvement, public health accreditation readiness, and performance management. As part of our network, our member institutes' capabilities include:
Community Health Assessment & Improvement Planning
NNPHI member institutes work with health departments, hospitals, and other community partners to support comprehensive community health assessments and improvements plans.
We are a go-to source for guidance, resources, research, analysis, best practices, and information about community health and the social determinants of health. We can easily help to…
Select evidence-based public health improvement strategies and activities.
Link health improvement and quality improvement plans.
Set performance measures and timelines for improvement activities.
We specialize in bringing people and organizations together to advance common goals and build healthy communities. We're well-positioned to…
Serve as trusted conveners and facilitators as stakeholders identify and set strategic priorities and negotiate their roles as part of a collaborative team.
Unite hospitals and local health departments in defining a shared mission and vision.
Evaluate opportunities to improve existing collaborative processes.
We drive innovation in public health research and practice to build healthy communities. We can help to…
Identify and set strategic priorities.
Establish performance measures and timelines.
Choose a community health assessment model.
We work hard to support our partners. You can rely on us to…
Collect and analyze primary and secondary data.
Ensure that we customize the presentation and communication of our findings to reflect immediately relevant issues and priorities.
Strategic Planning Facilitation
A key role is facilitation of a full strategic planning process in addition to planning for sustainability, stakeholder engagement, and drawing connections between health improvement planning/strategic planning. For more information about the services available from a particular public health institute, please contact the individual or website provided.
Contact Us
For more information, please contact our in-house Accreditation and Performance Improvement Team at training@nnphi.org.