Evidence to Action
Bringing key learning and evaluation resources to our members and partners.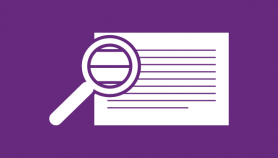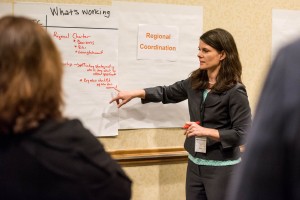 From collaboration on program design to translating, publishing, and sharing research and evaluation findings, NNPHI and its members are involved in all aspects of research projects and program monitoring and evaluation. Collectively, the work of our member institutes and on-site staff supports program development, continuous quality improvement, and accountability.
Our Topical Interests
As a national network, we are committed to producing, translating, and sharing research and evaluation findings with heady implications for improvements in policies, practices, programs, and—ultimately—population health. As part of an expansive network of experts, NNPHI staff and member institutes have extensive experience with implementing program monitoring and evaluation systems for a wide variety of public health programs, across a variety of public health topics at the local, state, and national levels. Our areas of expertise include:
Behavioral health
Bridging public health and health care
Chronic disease
Community assessment / improvement planning
Gerontology
Epidemiology
Health disparities
Health equity
Health in all policies
HIV
Intimate partner violence
Maternal and child health
Obesity prevention
Performance management and quality improvement
Racism and discrimination in health care
Social work
Substance use/misuse
Learn more about NNPHI's in-house Research and Evaluation programs in our Related Programs section.
What You Can Expect: Our Services
Our in-house Evidence to Action Team employs both quantitative and qualitative methodologies backed by a team of experts who know how to implement them. We also draw on staff and member institute expertise in epidemiology, biostatistics, econometrics, policy analysis, and comparative effectiveness research. Our core capabilities include:
Community based participatory research (CBPR)
Data management
Data visualization
Descriptive analysis, bivariate, and multivariate analysis, modeling, and hypothesis testing and inference
Development of evaluation plans and logic models
Development of inductive and deductive codebooks and thematic coding
Environmental scans, literature reviews and meta-analyses
Manuscript development and publication
Qualitative data collection through case studies, focus groups, and in-depth interviews
Survey methods including instrument design and testing, sampling, and fielding
Technical assistance
Protocol development for IRB and OMB applications
Participant recruitment
Contact Us
For more information, please contact our in-house Research and Evaluation Team at evaluation@nnphi.org.