COVID-19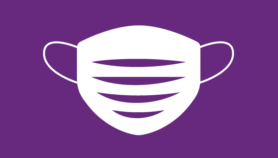 For information on the coronavirus (COVID-19) pandemic, specific to states, tribes, localities, and territories, please visit the U.S. Centers for Disease Control and Prevention website.  
What's New
New Training!  Every Contact Counts: Contact Tracing for Public Health Professionals
New Publication! In this special issue of Elevate, we celebrate the public health workforce and our close allies in the field of education who are keeping us and our children safe during the Covid-19 pandemic. View the full issue here. 
Featured Resource: Communicating about Racial Equity and COVID-19: Connecting Data to Context
Member Feature: Seven Directions, a Center for Indigenous Public Health, the nation's first Indigenous public health institute, used the wisdom and lived experience of tribal and Urban Indian leaders to establish their organization's framework. This framework has functioned as a ballast during the COVID-19 pandemic. Read Gathering Grounds: Creating a Space for Indigenous Culture, Wisdom, and Connection in Public Health on our blog to learn more. 
Connect with Peers: Join our Online Covid Communities. You will receive an email in 24-36 hours with additional details and instructions.
Member Activities: NNPHI's COVID-19 Task Force is tackling several ancillary COVID-19 concerns such as equity, contact tracing, workforce development, and others with NNPHI staff assisting with workgroup coordination and support. Read more about task force activities here and reach out to Erin Marziale at emarziale@nnphi.org for more information.
Contact Us
Bringing people together is what we do; it's part of our organizational DNA, so we hope to support our colleagues in their efforts to connect with each other during this very disconnected time. Reach out with questions or ideas to Diana Hamer, PhD, Director, Climate & Crisis Preparedness, dhamer@nnphi.org.
.