Public Health Learning Network
Educating Professionals, Elevating Practice.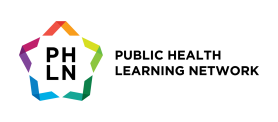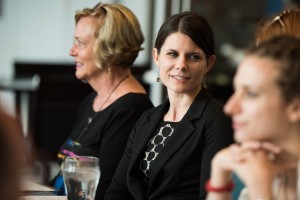 As the National Coordinating Center for Public Health Training (NCCPHT), the National Network of Public Health Institutes is a collaborative leader and facilitator of the Public Health Learning Network (PHLN).
Who We Are
The PHLN is the nation's most comprehensive system of public health educators, experts, and thought leaders. We aim to advance public health practice and improve population health in the United States.
Our growing network of ten university-based regional public health training centers and 40 affiliate training centers (or "local performance sites") focuses on skills-based training in communities across the United States, Puerto Rico, U.S. Virgin Islands, and U.S. territories.
Who We Serve
The learners who turn to us for quality training resources work in local, tribal, and state health departments as well as the federal government. They also work in community organizations, hospitals, businesses, universities, and schools.
They include seasoned leaders and new professionals, students and educators, research specialists and practitioners—all committed to lifelong learning.
What We Offer
Public health professionals rely on us to help them keep up in a dynamic field—no matter their position, area of expertise, or work setting.
Our high-quality training courses and tools are free, adaptable, and easy to access; you can find them online or in-person.
What is distinct about the PHLN is our long-standing relationship with learners and partner organizations within communities, coupled with a national presence that offers cohesive and rigorous development and delivery of education and knowledge sharing across the country.
Our Specialties
Our network provides training and resources to support skills development in multiple topic areas.
Skills
Change Management
Persuasive Communication
Diversity and Inclusion
Information and Analytics
Leadership
Policy Engagement
Problem Solving
Resource Management
Systems Thinking
Topics
Behavioral Health
Cancer
Diabetes
Environmental Public Health
Health Disparities, Health Equity, Social Determinants of Health
Health Informatics and Health Information Technology
Infectious Diseases
Nutrition, Physical Activity and Obesity
Public Health Preparedness
Violence and Injury Prevention
Contact Us
For more information, please contact us at training@nnphi.org.