Health and Racial Equity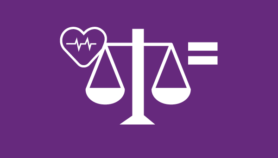 Acknowledging the impacts that racism and other forms of systemic oppression have on health, NNPHI established the Health and Racial Equity (HRE) portfolio. HRE is designed to strengthen public health capacity to take actionable steps to ensure equity-informed public health responses throughout the United States.
Our Work
As a national network, we are committed to building our internal and network capacity to develop and disseminate equity-centered public health best practices. Focused on building public health capacity, the Health and Racial Equity portfolio partners with our member institutes and communities nationwide to lean into the work to address health inequities. Incorporating an equity lens means explicitly naming the root causes of inequities and designing programmatic responses at every point in their development and execution.
NNPHI staff and member institutes provide a diverse and growing set of skills and capacity-related expertise in designing equity-centered trainings, programs, and evaluations that are focused on ensuring equitable public health response and impact.
Currently, our work includes the following projects: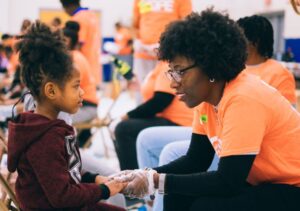 COVID-19 Health Equity Technical Assistance
NNPHI provides technical assistance to OT21-2103 grant recipients, focusing on spreading and scaling best practices in various areas, including but not limited to: Tailored Communications, Internal Administration, Community Engagement, Performance Improvement, and Strategic Planning.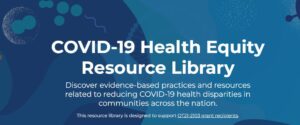 COVID-19 Evidence-Based Repository
The COVID-19 Health Equity Resource Library is a free, digital repository of evidence-based resources related to addressing COVID-19 health disparities and inequities. Developed by NNPHI and our partners, the library includes best, promising, emerging, and novel practices that can be searched and sorted by grant strategy areas and other key indicators.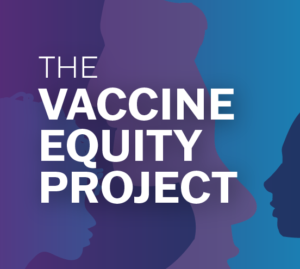 Vaccine Equity Project
NNPHI is leading an intensive COVID-19 response, recovery, and resiliency effort in partnership with Public Health Institutes, to mitigate the impact on racial and ethnic minority, rural, and socially or historically disadvantaged populations with a primary emphasis on increasing vaccination access and uptake in focus communities. The approach is designed to address the systemic disadvantages experienced by communities of color, rural communities, and others, such as tribal nations, that face disproportionate adverse outcomes from public health threats.
Resources and Links
CDC Resources 
Equity Focused Convenings
Network Resources
NCCPHT Training Opportunities
NNPHI Resources 
Public Health Learning Navigator
Contact Us
For more information, please contact our Health and Racial Equity Team at hre@nnphi.org.