Gathering Grounds: Creating a Space for Indigenous Culture, Wisdom, and Connection in Public Health
Author

By: National Network of Public Health Institutes

Date
Seven Directions, a Center for Indigenous Public Health, the nation's first Indigenous public health institute, used the wisdom and lived experience of tribal and Urban Indian leaders to establish their organization's framework. The institute's founders knew it was vital to create a platform that prioritized Indigenous knowledge, lived experience, and cultural practices to best serve Native people, so they based their framework on the seven directions—north, east, south, west, above, below and center. According to their developmental blueprint, "These seven strategic directions encompass the areas for growth and the relationships needed to move towards a more integrated public health system that is grounded in Native cultures and centered on family and community."
This framework has functioned as a ballast during the COVID-19 pandemic. "Our orientation to relationships and how we move forward together has always served as the center of our Indigenous lifeways," said Dr. Myra Parker, Seven Directions' executive director and an enrolled member of the Mandan and Hidatsa tribes.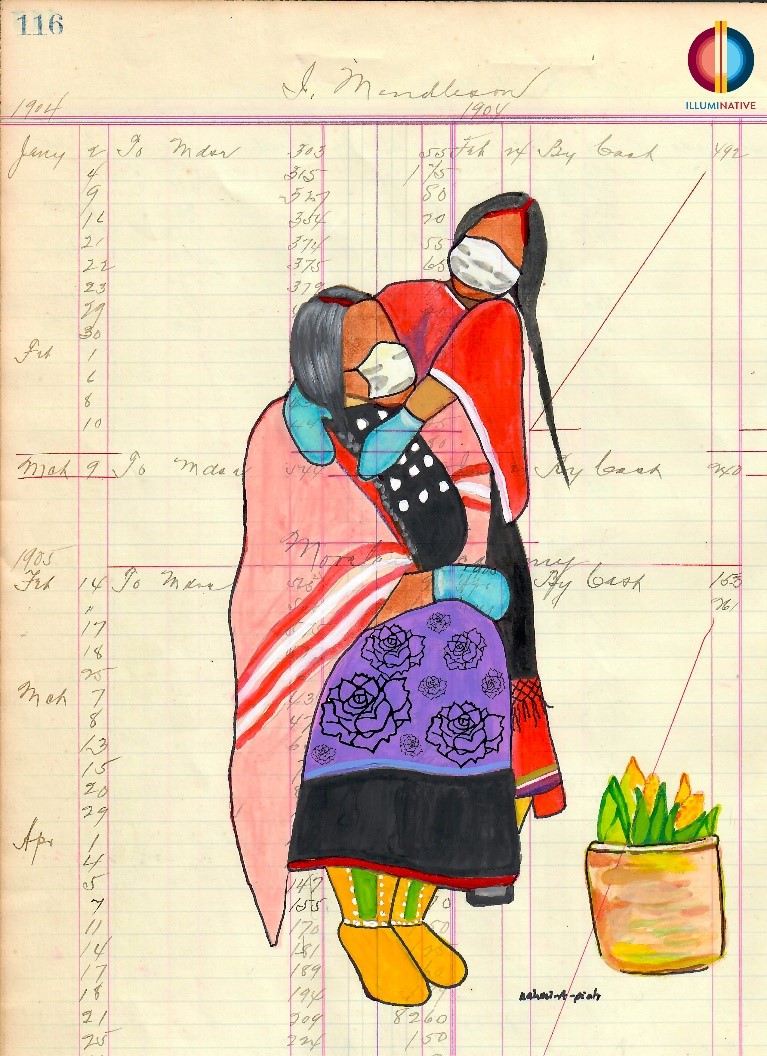 Soon after it formed, Seven Directions worked with NNPHI to secure Centers for Disease Control and Prevention (CDC) funding focused on enhancing indigenous public health capacities. As a cooperative agreement, this funding mechanism has allowed the institute considerable flexibility to its work. With a focus on the centering the organization around community and family, the organization uses an evidence-based methodology called Communities of Practice (CoP). Named the Gathering Grounds Community Meeting, This member-directed on-line discussion allows participants to bridge diverse expertise with cultural wisdom and deepen their knowledge of best practices and co-create solutions uniquely tailored towards their communities.
Built with other native communities, this group had already agreed to focus on data, infrastructure, toolkits and prevention in times of crisis when the pandemic began. Seven Directions used this established forum as a central space to discuss best practices that could mitigate COVID-19's disastrous impact. These semi-structured weekly meetings provide an immediate opportunity for tribal nations, urban Indian community organizations and assistance entities to connect and exchange resources, something particularly needed during this pandemic.
Centuries of discriminatory policies combined with forced relocation and genocide have created a concentration of individual and systemic risk factors that make indigenous populations more vulnerable to the rapid spread of the infection. These factors include higher rates of underlying health conditions and poverty; limited access to running water or electricity; minimal access to health facilities; and multigenerational households in relatively small spaces. The Indian Health Services (IHS), which attempts to capture data for IHS, tribal, and urban Indian organization facilities reported 6,436 cases of COVID-19 as of May 13, 2020.
The Navajo Nation is a bellwether for the deep consequences this pandemic could have on the Native American and Alaskan Indian populations. By May 21, the Navajo Nation Public Health reported 4,435 COVID-19 cases and 147 deaths within their borders alone—the highest infection rate in the country. Dr. Parker emphasized that the COVID-19 pandemic has underscored the critical nature of data sharing across jurisdictions, shortage of epidemiological infrastructure within tribal nations.
Dean Seneca, a member of the Seneca nation who has worked over 18 years in CDC's Center for State, Tribal, Local and Territorial Support echoed this thought in a recent Changing America article. "We don't have links with our tribal health departments and/or state health departments in order to share data or real-time incidence, prevalence and any kind of mortality data or information related to this," he told Indian Country Today. "Our systems are just not in place in order to do good active surveillance."
Tribal leaders both within the Navajo Nation and nationally have been working around the clock to secure resources, increase testing, implement contact tracing and provide culturally specific health education and health services. For example, the Native Americans & COVID-19 Town Hall, part of IllumiNative's #WarriorUp campaign, brought together a powerful line-up of boots-on-the-ground Indigenous leaders, professionals, and organizers to envision and build a vibrant, transformative future even during these challenging times.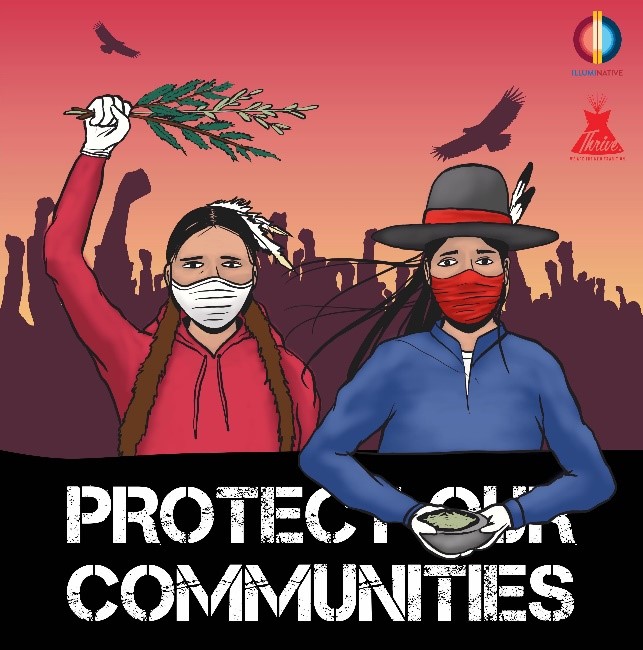 Nick Tilsen, NDN Collective President and CEO, sees the pandemic as a time to create a more equitable future for all by pivoting from an unsustainable financial system, economy, and approach to something that is regenerative for human being and Mother Earth. "It requires all of humanity to shift in these moments," Tilsen said. "We know that the past model has left out indigenous people, that economies and countries have been built on white supremacy and on the backs of indigenous people, African American people, and Latinx folks. Even in these moments we have a huge opportunity before us. Are we going to bail out the existing institutions or build new ones?"
His organization created the NDN Collective's COVID-19 Response Project as both a tool to create this future and to provide immediate relief to indigenous communities. Through this, they have already distributed $2.3M in resources to frontline organizations, Tribes and individuals to provide gap services and to artists and entrepreneurs who have suffered COVID-19's economic impacts.
Like their peers, the data-rich and peer-driven conversations in the Gathering Grounds Community Meetings are a resource for those working to identify solutions that address the specific historical, cultural, spiritual, and economic needs of their communities. Recent conversations have focused on Lummi Tribal Health Center's responses, emergency response resources for Indian nations, solutions to community education challenges and telehealth. "These multidirectional learning opportunities focus on the Indigenous value of holding relationships central to all public health practices," said Danielle Lucero, a Seven Directions coordinator. Seven Directions is serving as one point within the collaborative constellation of organizations and agencies guiding capacity building within tribal and urban Indian public health, while preserving the cultural and historical thumbprints of Indigenous peoples across the nation.
"It requires all of humanity to shift in these moments. We know that the past model has left out indigenous people, that economies and countries have been built on white supremacy and on the backs of indigenous people, African American people, and Latinx folks. Even in these moments we have a huge opportunity before us. Are we going to bail out the existing institutions or build new ones?"

Nick Tilsen, NDN Collective President and CEO