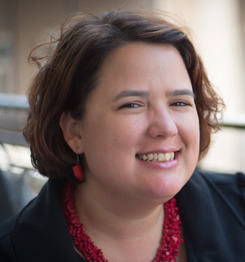 Director, Network Engagement
Erin Marziale, MPH, Network Engagement, provides direction and support for a portfolio of services to NNPHI members, including educational opportunities like the NNPHI Annual Conference, communications and funding opportunities, and the management of projects between NNPHI members and national funders such as the Centers for Disease Control and Prevention and the Robert Wood Johnson Foundation. She develops and provides tailored technical assistance to pre-emerging, emerging, and established public health institutes through one-on-one coaching, group learning activities, and connectivity to relationship-based mentoring from institute leaders. Before joining NNPHI, Mrs. Marziale was team lead at the Louisiana Public Health Institute (LPHI) for the 2006 Louisiana Health and Population Survey, a rapid population estimate in selected hurricane-effected parishes of Louisiana. Mrs. Marziale also developed and managed a community recovery center in the Tremé neighborhood in New Orleans for families returning to their homes after Hurricane Katrina. She is a returned Peace Corps volunteer, Guyana 1999-2001.
Ms. Marziale holds an MPH from Tulane University School of Public Health and Tropical Medicine and a BA in Anthropology from the University of Massachusetts, Amherst.
Contact Erin at emarziale@nnphi.org.