Public Health Institutes Find Creative Solutions to Combat Food Insecurity
Individuals and families who are food insecure have limited or uncertain access to enough food to lead healthy and active lifestyles. Food insecurity contributes to significant negative health outcomes for people of all ages, making it one of the most serious, widespread, and complex public health challenges. According to a 2015 Health Affairs article that examined several recent studies, food insecurity has been associated with increased risk of some birth defects, anemia, cognitive problems, and aggression and anxiety in children. The article also details potential health effects on nonsenior and senior adults, which include increased rates of mental health problems and depression, diabetes, hypertension, and poor sleep outcomes.   
COVID-19 has dramatically increased the intensity and scale of this problem. A recent Urban Institute report notes that more than one in six non-senior adults and more than one in five parents living with children under age 19 reported experiencing food insecurity in the last 30 days when surveyed in May 2020. Nearly one in eight adults and more than one in seven adults whose families experienced employment or income losses reported that their households received charitable food, according to the report.
Public health institutes throughout the country have been finding creative solutions to address food insecurity in the communities they serve by scaling and modifying existing programs, identifying temporary funding sources, and bringing new partners to the table. Earlier this year, NNPHI launched a COVID-19 Taskforce, which included 10 workgroups focused on response and recovery. The Food Insecurity workgroup's aim is to bring the network together to discuss the many complex challenges, opportunities, and lessons learned during the pandemic. As of the end of September, we heard from six NNPHI members who have explored and implemented a diverse range of options to reduce the impact of food insecurity.
Pivoting and Partnering

The Public Health Institute of Western Massachusetts (PHIWM) pivoted its Live Well Springfield Go Fresh Mobile Farmer's Market to provide emergency food distribution to address food insecurity needs of local residents, an issue that was already a serious concern in the community. Through a collaboration with Wellspring Cooperative, PHIWM was able to secure a location to store and sort the produce, and the organization developed a safety protocol to ensure safety for its staff and older adults.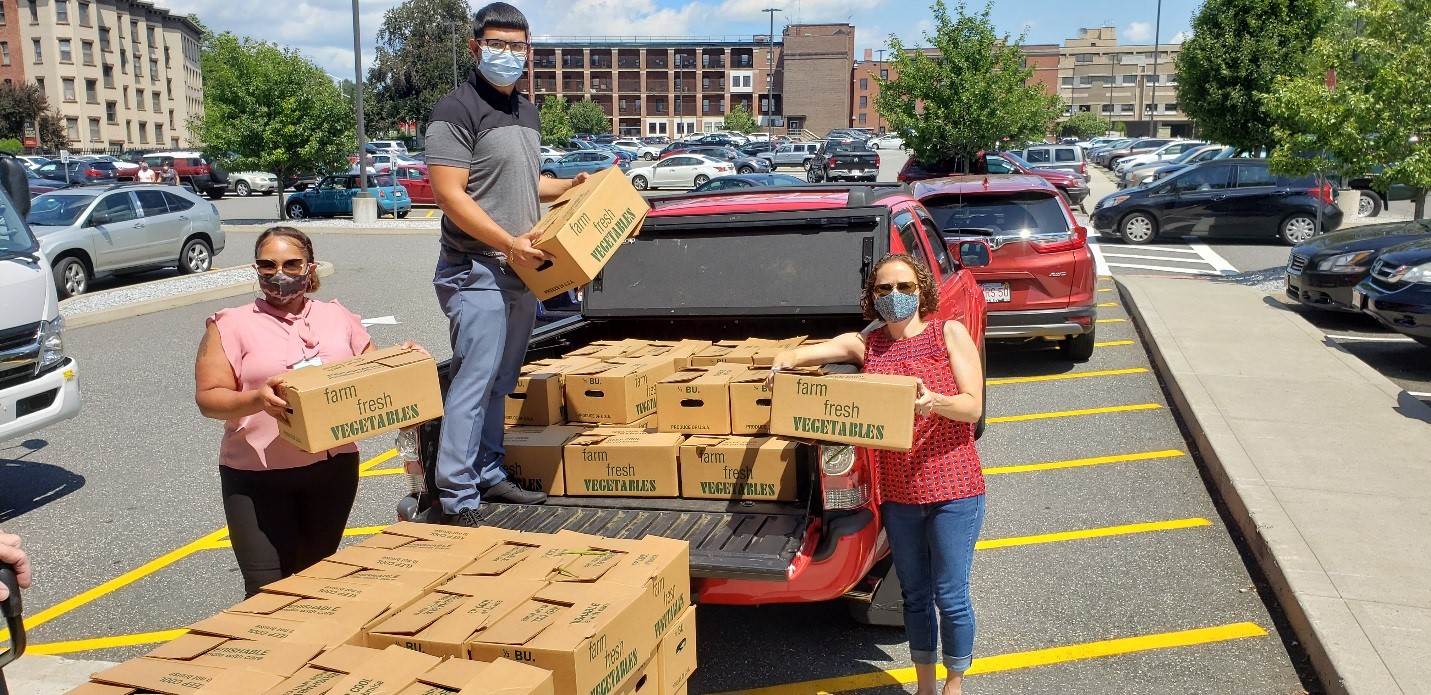 The project began in late April, serving 40 older adults at two Go Fresh housing sites. By September, PHIWM was serving 150 families per week with 3,922 food boxes delivered as of September 25, 2020. PHIWM partnered with 15 housing, senior center, health care provider, early education and care, faith community, and other community-based organizations. In addition, the institute delivered 300 social isolation care packages filled with community resources, activity books, care essentials, and PPE equipment, including donations from local organizations.
"Just wanted to take a moment to convey our gratitude for your generosity and help. Thank you so much. You know it's actually the first time my kids have ever eaten corn on the cob, and it's the one thing they all love now." – Patient text message shared by PHIWM community health worker.
Connecting Civic and Community Resources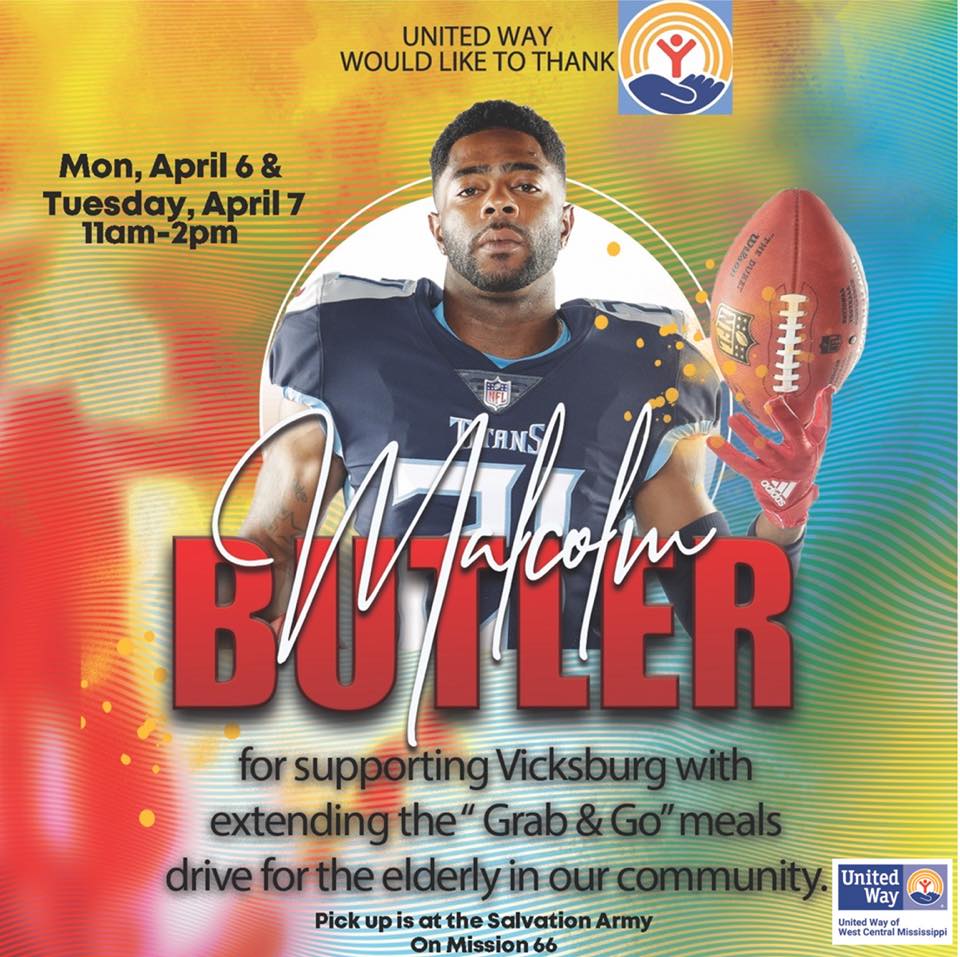 The Live Healthy Action Team in Vicksburg, Mississippi. worked with United Way partners, including Salvation Army, Community Council Meals on Wheels, and the City of Vicksburg to implement a Senior Citizen Meal Distribution Program during the pandemic. Prior to the pandemic, the team has been supported by County Health Rankings and Roadmaps, a national initiative of the University of Wisconsin Population Health Institute. Once municipal funding for the program was exhausted, Vicksburg Mayor George Flaggs contacted Malcolm Butler, a Vickbsurg native and Superbowl winning NFL cornerback, to discuss investing in the program.
Butler's donation sparked additional investments from area churches and members of the community, who donated money, time, and facility space to ensure the program could continue for an additional week. A total of $71,718 was donated to the program, and more than 17,000 meals were distributed–a significant number for a community with a population of slightly more than 22,000.
The Live Health Action Team continued its successful collaboration efforts through a relationship with the Warren County Board of Supervisors and the United States Department of Agriculture helped secure 10 trailers of produce boxes over a nine week period. This initiative helped ensure individuals could have access to fresh produce and in some cases protein and dairy products.
Co-Creating Community-Based Solutions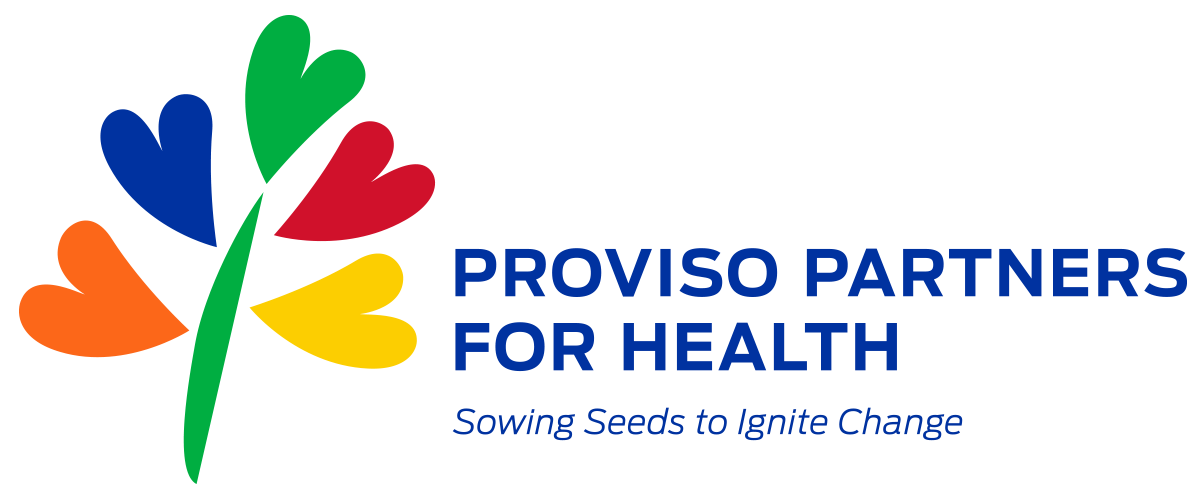 The Public Health Institute of Metropolitan Chicago provides financial management for Proviso Partners for Health (PP4H), one of the partners in the Veggie Rx program that serves Maywood, Illinois, and surrounding communities. Veggie Rx is a prescription model established to help patients with diet-related diseases who are also food insecure. 
Increased unemployment and underemployment related to COVID-19 magnified preexisting economic disinvestment, further constrained household budgets, and hampered community mobility. This confluence of issues dramatically increased the need for accessible, healthy foods. PP4H expanded and scaled VeggieRx with a range of partners, including the Chicago Botanic Garden Windy City Harvest, Housing Helpers, and Stockyards Brick and Timber, in late spring to serve approximately 200 households–a 300% increase in its regular volume. Program participants received 15-pound bags of locally grown produce and pantry staples through weekly contactless delivery.
Participants also joined weekly videoconference sessions to share their experiences using the produce bags and recipes. During the calls, PP4H partners provided virtual cooking demonstrations. Over $20,000 was raised during the months of April and May to distribute more than 1,500 produce bags–roughly 23,000 pounds of produce–to more than 800 households. More than 80 percent of these households included someone 60 years of age or older. 
The coalition was unable to sustain VeggieRx at its expanded scale due to financial constraints, so PP4H consulted participants via Zoom to co-design a solution rather than end the program. Participants with SNAP benefits continued to receive produce for free, and participants without SNAP benefits were able to pay a subsidized price for bags. With these changes, the VeggieRX program continues to serve over 100 households weekly.
Responding to Rising Food Insecurity by Sharing Knowledge and Resources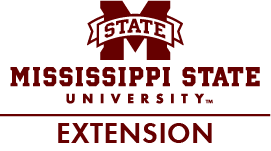 The Mississippi State University Extension's Centers for Disease Control and Prevention (CDC)-funded High Obesity Project, AIM for CHangE (Advancing, Inspiring, Motivating for Community Health through Extension) creates community coalitions to solve health issues alongside local champions. COVID-19 dramatically constrained access to healthier food options, especially in Washington, Holmes, and Humphreys counties—areas in the Mississippi Delta region characterized by high levels of food insecurity and obesity. Residents in these counties use food pantries as a means of food access for food normally purchased at grocery stores due to financial strains or limited access to food stores. 
Action AIM for CHangE is actively assisting the Lexington Food Pantry in Holmes County in launching their operations and has assisted Hearty Helping Hands Food Pantry in Washington County and the Helping Hands food pantry in Humphreys County with expanding storage capacity. The organization prioritized aid to these pantries, securing additional food and ensuring clients procured healthy items through training, technical assistance, and purchasing of shelving, freezers, and refrigerators needed to serve additional food.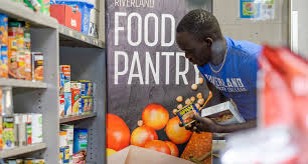 The AIM for CHangE team planned to host a My Choice Food Pantry coalition training on how to organize food pantries to promote choosing healthier foods. Once the COVID-19 pandemic hit, the need for this type of training dramatically increased. This also required the Choice Food Pantry model expert and training facilitator, Dr. Daniel Remley, to work closer with the AIM for CHangE staff to ensure that the training accommodated food pantry directors and other community members. 
Dr. Remley provided informative tools on how to ensure food pantry directors market their pantries in a way that is healthy and appealing to their clients. Evaluations from the training showed that over 80 percent of the attendees reported that they gained some knowledge on how to promote nutrition within their pantry. AIM for CHangE continues to provide technical assistance to pantries in these areas and help them locate resources beyond our contributions.
Dealing with Disruption of Food Systems
In Prince George's County, Maryland, COVID-19 stay at home and social distancing guidelines has brought increased demand on grocery stores, food assistance providers, and food banks, and decreased restaurant patronage due to dine-in bans, capacity restrictions, and high unemployment. The rapid shift in food procurement trends has had a domino effect on regional farmers in the DC metro region who rely on restaurant and institutional contracts to purchase and sell the food they produce. 
With restaurants and schools closing or operating at limited capacity, direct to restaurant and farm-to-school sales have slowed or dried up completely. Distribution networks for locally produced foods rely on complex partnerships and support networks to make supply chains feasible. Unfortunately, the pandemic has impacted all aspects of these distribution networks, causing strain on farmers, distributors, consumers, and everyone in between. As farmers and distributors struggle to find new markets for their products, residents in Prince George's County face rising rates of food insecurity.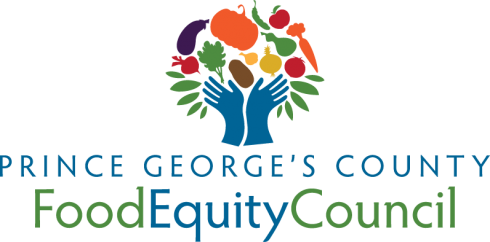 Pre-COVID-19, the County had the highest rate of food insecurity in the DC metro region and the number of individuals and families without sufficient access to healthy food has skyrocketed since the pandemic began. The Virginia Poultry Growers Cooperative, LLC (VPGC), a cooperative of farms located in the Shenandoah Valley of Virginia and West Virginia, saw this impact first hand after restaurant sales dried up, leaving the cooperative struggling to find a new market for their poultry. Aware of the challenges facing so many of the region's farms, a coalition focused on supporting regional farmers and food insecure residents, the Mid-Atlantic Food Resilience and Access Coalition, connected staff at the Prince George's Food Equity Council (FEC), an initiative of Institute for Public Health Innovation (IPHI) with VPGC to help coordinate gaps in the regional food supply chain. 
Due to the challenges of procuring meat during the pandemic, the FEC and IPHI were quickly able to find local food assistance partners interested in purchasing from VPGC. Through funding from IPHI partner Kaiser Permanente, 2,000 pounds of frozen turkey was purchased from VPGC. Identifying the funding and purchasing was just the beginning. Over the course of a month, the turkey, originally packaged in bulk 40 lb bags for commercial distribution, was delivered to a local caterer, Geppetto's Catering, by 4-P Foods, a local food hub. With supplemental grant funding from the Mid-Atlantic Food Resilience and Access Coalition, Geppetto's Catering processed the turkey into smaller 2-pound bags. These bags were added to food boxes and distributed through 4 local food pantries to 1,000 families in need throughout the Greater Riverdale community in Prince George County.
Maintaining Funding for Proven Programs to Combat Food Insecurity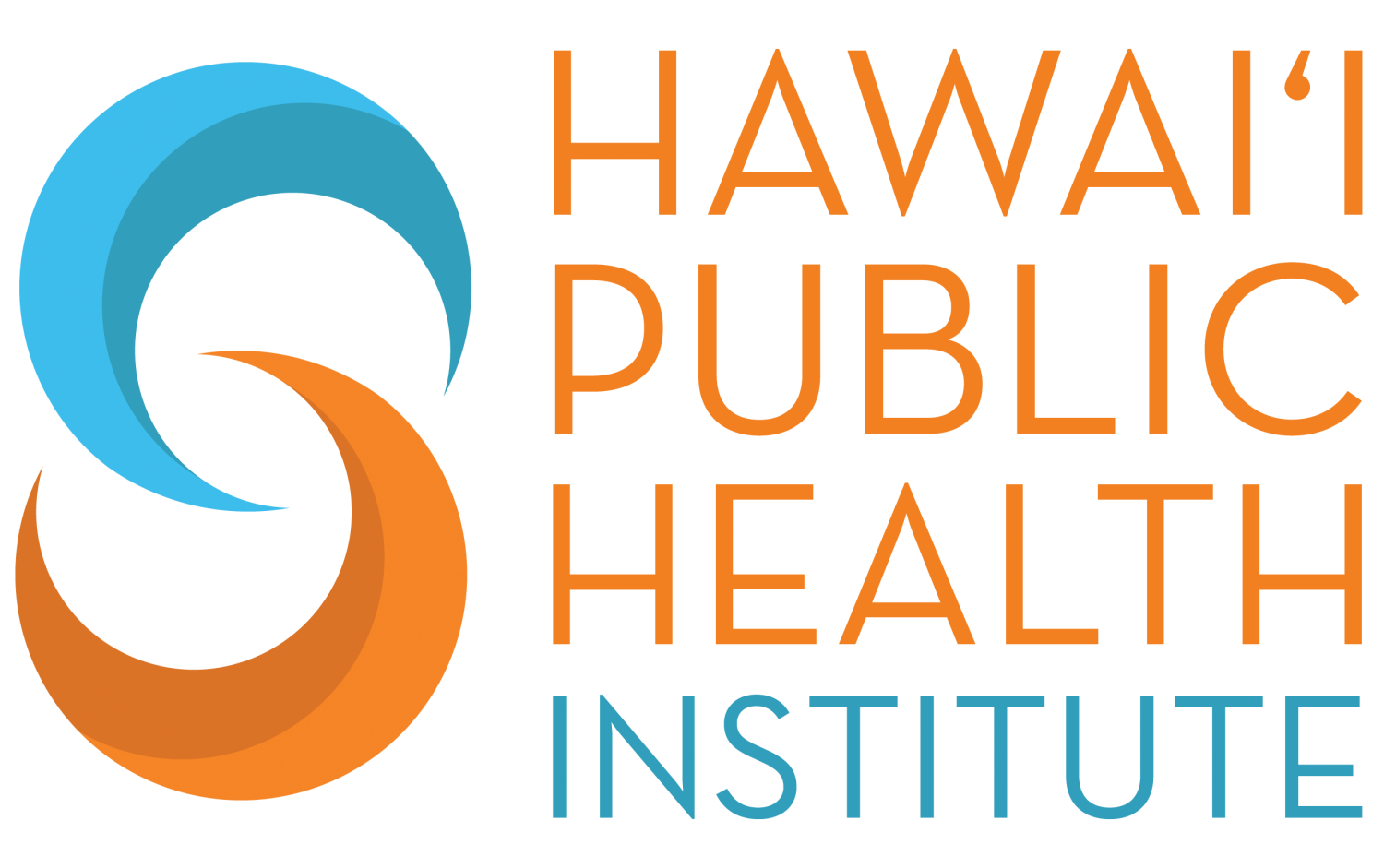 Hawai'i's DA BUX program is the statewide Double Up Food Bucks initiative, which offers a dollar-for-dollar match on Hawai'i-grown fruits and vegetables when purchased using a SNAP/EBT card at participating retailers. The DA BUX program is not new to Hawai'i; various organizations across the state have been offering nutrition incentives for years, often at farmers' markets. DA BUX's supermarket pilot on Hawai'i Island made the program more accessible and helped lay the groundwork for the statewide expansion of the program. 
In 2019, the Hawai'i State Legislature passed Act 153, which appropriated $50,000 per year for the program over the next two years. Marketed as a "triple win," the program makes nutritious foods more accessible to SNAP recipients, aligns with the state's goal of increasing local food production, and keeps money in the local economy. The success of this effort goes beyond a legislative win; with support from community partners, philanthropic organizations, and matching federal funds, the $100,000 state allocation for a two-year pilot grew nearly to $2 million. 
Expanding DA BUX into a statewide program was already an enormous undertaking, but the COVID-19 pandemic posed additional challenges. Despite the difficulties in implementation, the program continues to be an important source of nutrition for Hawai'i residents facing food insecurity. DA BUX has seen an overwhelming need for the program, experiencing four times the demand than originally budgeted for. 
In addition to the increased demand from consumers, the DA BUX program had to quickly find ways to identify and address specific needs of retailers and coordinate safe delivery of Access Cards to participants. The program continues to face challenges where it is only offered at limited and specific retailers across Hawaii's eight islands. While funding is the limiting factor, the program continues to seek additional retailers, prioritizing areas with high levels of food insecurity.
During the pandemic, DA BUX's primary goal has been to avoid disruption. Program maintenance, continuity, and stability is critical in the long run to avoid frustration and distrust from the participants and partners. COVID-19 caused extreme budget deficits for the state, and many state-funded programs were put in jeopardy. While cuts were temporarily avoided and the program even received federal CARES funds, avoiding future budget cuts will be important to prevent major setbacks in ensuring healthy food choices for Hawaii's families. Collaboration and partnership have been key to this program's success in overcoming major hurdles. To date, the program continues with secured funding.