Hurricane Response Hub
Building disaster-related public health capacity to enhance environmental and occupational health recovery efforts nationwide.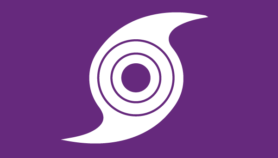 "Together we can reduce morbidity and mortality by eliminating environmental and occupational exposures during and after hurricane events." – Vincent Lafronza, president and CEO, NNPHI.
Our Work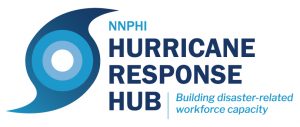 The Hurricane Response Hub (HRH) initiative was a coordinated effort among federal, state, and local public health organizations that facilitated training, technical assistance, and information sharing to enhance ongoing environmental and occupational health recovery in jurisdictions affected by the 2017 Hurricanes Harvey, Irma, and Maria.
As the National Coordinating Center for Public Health Training (NCCPHT), NNPHI coordinated efforts across five technical assistance centers led by public health institutes and public health training centers in Texas, Louisiana, Florida, Georgia and Puerto Rico.
To access the Hurricane Response Hub Resource Library, click on any of the blue areas in the map below to view training courses and resources created or promoted by each of the technical assistance centers.
These technical assistance centers served as the coordinating body within their  jurisdiction, working with a range of local, state and regional partners to lead public health workforce capacity building activities in disaster-related surveillance, environmental, and occupational health needs, including:
Fulfilling technical assistance requests
Providing resources and educational materials
Training the workforce in disaster-related environmental and occupational health recovery needs
Addressing surveillance for morbidity and mortality from disaster-related environmental and occupational health exposures
Improving the capacity of public health information sharing on disaster-related environmental and occupational health issues.
The training courses and resources developed and promoted through this initiative also helped public health institutes, emergency management, government entities, and other organizations build workforce capacity and institutional knowledge that will continue to improve disaster resilience beyond the end of this project.
The Hub Speaks: Public Health's Resource for Hurricane Response and Recovery
The Hurricane Response Hub publication The Hub Speaks is a resource for hurricane response and recovery that was part of our partnership with the National Coordinating Center for Public Health at NNPHI and several other partners across the country.
This publication features stories around the aftermath effects of the 2017 hurricanes, updates from the HRH technical assistance centers, and links to training related to hurricane-related health in order to provide opportunities for hurricane response and readiness.
The Hub Speaks was published quarterly. Check out our issues below:
May 2021 | June 2020 | April 2020 | December 2019 | September 2019 | June 2019
Contact Us
If you're interested in learning more about this initiative, please contact our Emergency Preparedness, Response, & Recovery Team at eprr@nnphi.org.
Funding for this project was provided to the National Network of Public Health Institutes (NNPHI) through a Cooperative Agreement with the Centers for Disease Control and Prevention (CDC – NU1ROT000004-01-00). NNPHI collaborated with the CDC's National Center for Environmental Health on this project. The contents were solely the responsibility of the authors and do not necessarily represent the official views of the Centers of Disease Control and Prevention.