IPHI: Capacity Building for the Public Health Workforce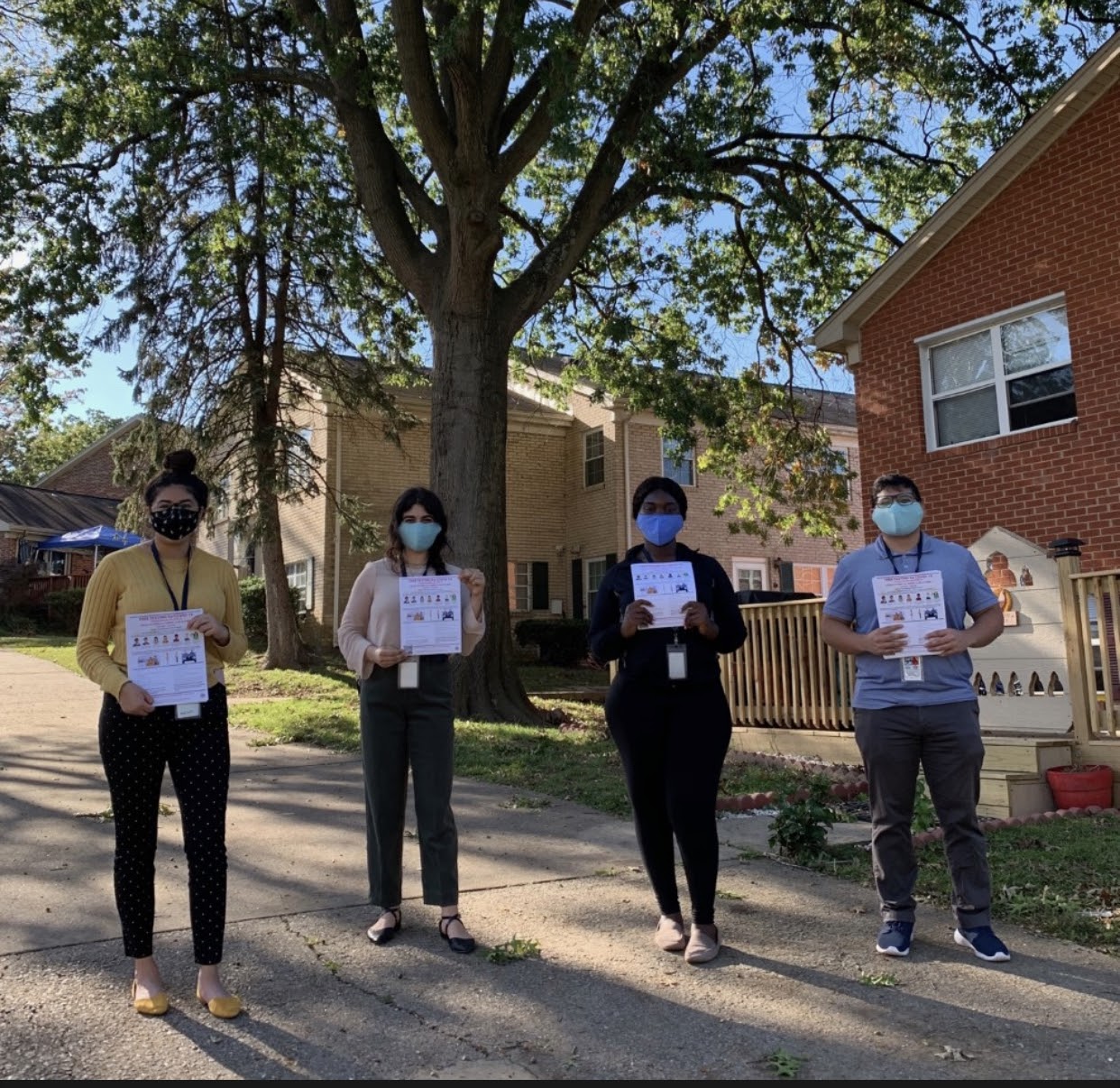 As the pandemic bore down on the nation, health departments across the country grappled with an exponential demand for public health services like COVID-19 testing, contact tracing, and other emergency response activities. While thousands of public health workers pivoted to respond to the pandemic, still thousands more workers were needed to address the current and rising health demands in a country where there was already a shortage of public health and health care workers. 
Some health departments, like the Fairfax County Health Department in Northern Virginia, drew on local public health organizations, including the Institute for Public Health Innovation (IPHI), which is the public health institute that serves Maryland, Virginia and the District of Columbia. Fairfax County established a partnership with IPHI to hire and train contact tracers and other public health workers. 
As of March 1, 2021, IPHI had received nearly 15,000 applications for over 500 positions; they've hired over 650 employees over the last nine months. And while some of these temporary employees have left for permanent positions elsewhere, IPHI reports a monthly attrition rate of less than five percent across these new, temporary roles, a credit to not just effective hiring practices, but also strong training and staff support. We spoke with Carolyn Padovano, PhD, RN, Senior Director and Christine Stewart, MPH, Program Manager at IPHI to learn more about their health equity centered training program for case investigators and contact tracers.
How did the partnership between IPHI and the Fairfax County Health Department begin?
The Fairfax County Health Department sought a partner to build a COVID-19 response workforce that included case investigators, contact tracers, community health workers, epidemiologists, data and environmental health specialists, and supervisors/managers to lead the county's pandemic response. We were selected to recruit, hire, train, and provide technical assistance, human resources support and project management for this expanded segment of the public health workforce due to our collaborative and innovative nature, our focus on health equity, integrity, our genuine connections to communities in the region, and our ability to stand-up a new program (i.e., operationally from hiring, training to implementation, and performance improvement) quickly and cost-effectively. 
"IPHI is an essential partner in the Health Department's efforts to contain COVID-19 in Fairfax County. Recruiting, employing and training hundreds of staff in just a few short months was no small feat. Due to the critical support and capacity IPHI provided, we were able to focus on our role leading the Emergency Response." — Gloria Addo-Ayensu, MD, MPH, Director of Health for Fairfax County
What does it mean to use an equity lens to recruit, hire, train, and retain a new segment of the public health workforce to respond to COVID-19? 
We partnered with TalentBoost, an innovative staff recruitment business that impressed us with their work rapidly ramping up the COVID-19 contact tracing workforce in Massachusetts. To reflect the makeup of the community, we prioritized hiring a diverse workforce representing various races, ethnicities, and nationalities similar to the residents who live within the bounds of Fairfax County, specifically from Latinx and African American communities which have been disproportionately impacted by COVID-19. There are more than 60 languages represented across IPHI employees to support the Fairfax County contact tracing efforts for non-English speaking Fairfax residents.  Roughly 20 percent of IPHI's deployed workforce is comprised of community health workers.
A health equity lens is also woven throughout our training modules. New staff have the opportunity to learn through a mix of didactic and interactive sessions.  The didactic portions of the training cover topics such as motivational interviewing, social determinants of health and cultural humility. Staff demonstrate these new skills through role playing of interviews and group discussions on how to handle challenging scenarios. 
We prioritize promoting from within as advancement opportunities arise to retain staff. Many staff come in with deep public health expertise and an understanding of the community's needs. As they master various roles within the contact tracing program, they are considered for advancement to supervisory and management positions. This in turn leads to higher morale among staff, and lower attrition.
How have you changed or updated the training and staff support models as COVID-19 guidance changed and as case numbers fluctuated? 
The first week of training with IPHI features COVID-19 modules for case investigators, contact tracers, and community health workers. We also emphasize topics such as communications, motivational interviewing, cultural humility, and health and wellness practices. In the second week, case investigators, contact tracers, and community health workers train on-site with health department trainers to learn about the health department's model and day-to-day workflows. By the third week, these staff are typically working independently and are deployed onto teams at the health department's on-site locations or out in the community to conduct interviews, deliver resources, provide education, or help with community or in-home testing. 
As processes are enhanced, case investigators, contact tracers, and community health workers have to learn new or revised tracking and reporting systems, and alert and manage the community of new isolation and quarantine guidance. Staff are also now in expanded roles; assisting in the call center to support operations by assisting community members in making vaccination appointments and answering various COVID-related questions.
As community spread increased and the pandemic increasingly affected family, friends, and neighbors of our staff, we adapted the training to incorporate more discussion and emotional supports; discussing what staff were experiencing and hearing in their social circles allowed us to make the training more focused on the community and reflective of current events. 
With a large response staff working on-site, COVID-19 fatigue, stress, and burnout are evident for a subset of our team. We promote a culture of wellness among the team, offering space for discussions in the trainings on wellness practices and discussions on how staff will take care of themselves physically, mentally, and emotionally.