Web Forum Recap: How the Public Health Learning Network is Preparing the Workforce of Today and Tomorrow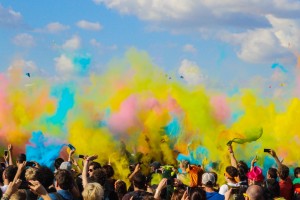 Finding online training is easy.
Finding the right training can be tough.
The breadth of training options, spanning dozens of websites vying to answer the most pressing and relevant public health questions, makes the process challenging.​ And, while multiple funders and organizations support online training, these systems and services are not yet fully coordinated.
What's a public health professional to do?
To help answer that question, we hosted a Dialogue4Health Web Forum on July 14 about the state of today's public health workforce and how the Public Health Learning Network (PHLN) is building and sustaining a national system for outstanding public health training. Dialogue4Health is a community that conceives, builds, and shares strategies to improve the public's health. They partner with local, national and global organizations to host Web Forums and share critical resources.
Leaders from the PHLN's National Coordinating Center for Public Health Training and regional public health training centers discussed:
The evolution and future of the public health training system
An exemplary public health training course as an example of what the PHLN can do for learners
How training centers are working with health departments to bring the best training and resources together for the public health professional.
Our panelists:
Our moderator:
---
If you missed our Web Forum, you're in luck.
Check out the recording of the presentation below. Also, you can find the slides produced by staff members from the National Coordinating Center for Public Health Training in the NNPHI resource library.
Additional Resources:
Welcome to the New Era of Public Health Training: HRSA Region VII Midwestern Public Health Training Center »
Welcome to the New Era of Public Health Training: How the Public Health Learning Network is Preparing the Workforce of Today and Tomorrow »