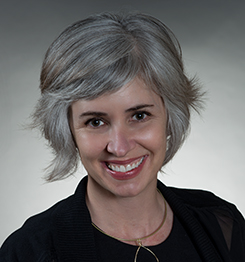 Director, Public Health Practice and Training
Jennifer McKeever, MSW, MPH, directs NNPHI's National Coordinating Center for Public Health Training, leading multiple workforce development initiatives that improve public health systems, structures, and outcomes. Ms. McKeever is a collaborative leader and facilitator for the Public Health Learning Network (PHLN), the nation's most comprehensive system of public health educators, experts, and thought leaders. She recently spearheaded the development and launch of the Public Health Learning Navigator, a streamlined, curated online resource supporting quality learning for the public health workforce.
In her tenure with NNPHI, Ms. McKeever has led the design and execution of national trainings and conferences that reach over 1,000 public health professionals per year and learning communities that test innovations to advance public health practice. Her work is driven by a deep belief that achieving health in the U.S and everywhere will be found through the pursuit of equal justice.
Prior to joining NNPHI, Ms. McKeever oversaw HIV testing and counseling with the Louisiana Office of Public Health, a program that conducted 75,000 tests and trained over 200 HIV counselors annually. She also managed and provided training for community-based programs providing HIV services across the state. Earlier in her career, Ms. McKeever worked as a social services director for a residential facility for persons living with AIDS, as an ESL teacher and caregiver for children in Honduras, and as an employment coach for persons with developmental disabilities.
Ms. McKeever earned an MSW and MPH from Tulane University in New Orleans, Louisiana.
Contact Jennifer at jmckeever@nnphi.org.