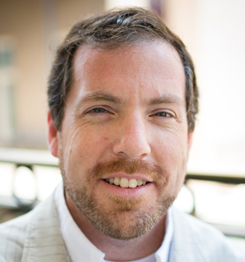 Chief Strategy Officer
Christopher Kinabrew, MPH, MSW, Chief Strategy Officer, is responsible for enhancing awareness of NNPHI and its member public health institutes among national, state, and local partners.  Mr. Kinabrew serves as Principal Investigator for NNPHI's umbrella cooperative agreement with the Centers for Disease Control and Prevention, providing support and oversight to NNPHI staff and contractors on a wide range of projects and initiatives. He also supports NNPHI's portfolios regarding strategy and new business development. He was Esri's Public Health Specialist from 2005-2010, linking public health geographic information systems (GIS) users worldwide as a liaison to the public health sector. Mr. Kinabrew worked with NNPHI in its early years, beginning his public health career as an intern assisting the Louisiana Public Health Institute (LPHI) with proposal writing and policy research, with an emphasis on tobacco control and prevention. Prior to entering public health, he worked in music and publishing.
Mr. Kinabrew graduated from Tulane University School of Public Health and Tropical Medicine and Tulane School of Social Work in New Orleans, Louisiana and Williams College in Williamstown, Massachusetts.
Contact Chris at ckinabrew@nnphi.org, @ChrisKinabrew.