Happy Homecoming to NNPHI's Annual Conference
Walking probably isn't the first thing that comes to mind when you think about what people have missed about in-person convenings. But according to Carmelita Marrow, director of communications and convenings at the National Network of Public Health Institutes (NNPHI), walking can be a really important part of an NNPHI event.
"We had these walking sessions referred to as net-walking," says Marrow. "I've missed watching people make those informal connections that can't be recreated in a virtual environment."
She has been working hard to design NNPHI's 2022 Annual Conference where the organization will welcome its members and partners "home" to New Orleans. Marrow and her team have aptly themed this year's conference "Homecoming!"– a theme that captures the fact that New Orleans is where NNPHI was established and demonstrates how hard NNPHI works to make in-person conferences feel like home for every attendee.
According to Marrow, NNPHI's Annual Conference is the only national meeting that both supports and highlights the important work of the country's public health institutes. Since 2001, the conference has assembled representatives from established and emerging institutes across the country. The COVID-19 pandemic prevented NNPHI from celebrating its members for two years. During that time, the organization celebrated its twentieth anniversary–and all of the personal connections that have been made over more than two decades.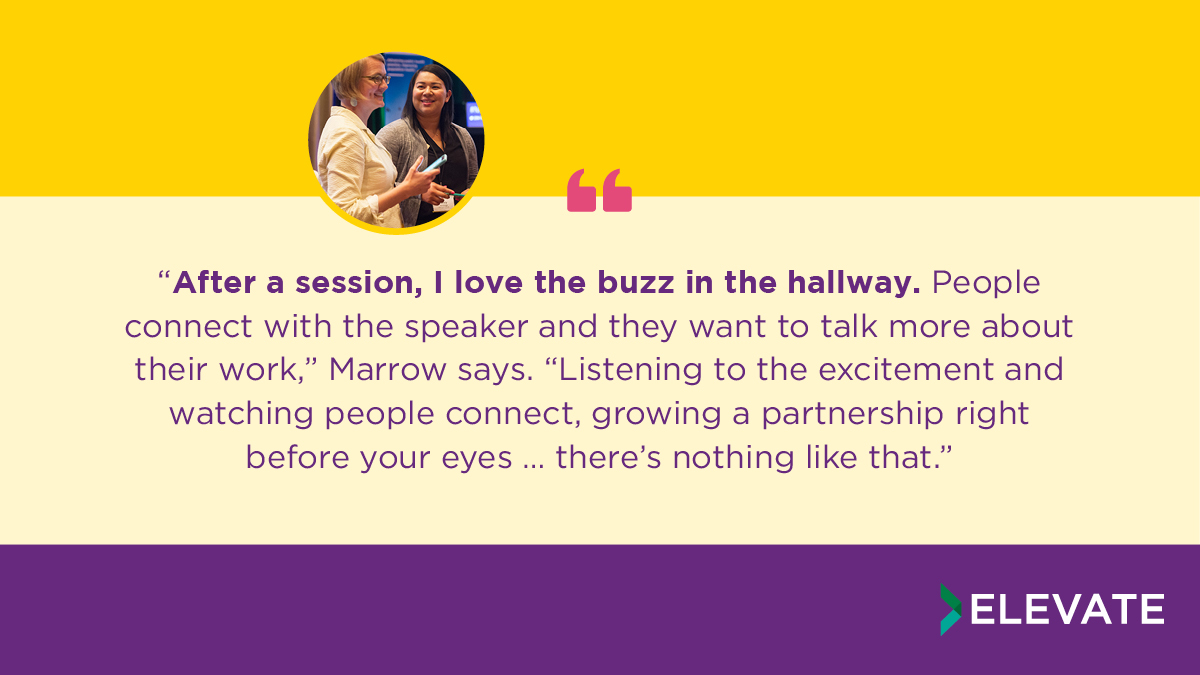 "I've missed the personal connections," Marrow says. "The kind you make outside of the sessions in the foyers or lobby. We've tried over the last two years to do things like scavenger hunts and virtual escape rooms, but nothing compares to informal networking [in person] outside of sessions."
Marrow shared how excited the entire organization is to see its members, but she noted that the top priority is safety. The COVID-19 pandemic has upended every aspect of how we work, which includes how Marrow plans convenings. Marrow and her team have to stay up to date on the Centers for Disease Control and Prevention (CDC) COVID-related guidelines and mandates imposed by the city of New Orleans and the State of Louisiana. Marrow shared a list of precautions NNPHI is taking to keep attendees safe, which includes:
Proof of vaccination or negative COVID test within 72 hours of arriving on site 

Social distancing 

Masking in all indoor meeting spaces 
Marrow said she's learned a great deal about the benefits of hosting virtual events and how many people can be reached as a result. However, she doesn't believe the quality of those connections compares to face-to-face events. 
"It's important to meet in person to help those connections," says Marrow "I always refer to that as cross-pollination. It's hard to do virtually." 
 Virtual meetings have helped increase reach and create other modes of engagement during meetings and events. That fact isn't lost on Marrow, which is why her team included some virtual options during the conference. This year is the first time NNPHI will incorporate hybrid meetings.  
Marrow says there is so much to be excited about for this year's conference. However,  she is really looking forward to the attendees' reactions after the engaging presentations. 
"After a session, I love the buzz in the hallway. People connect with the speaker and they want to talk more about their work," Marrow says. "Listening to the excitement   and watching people connect, growing a partnership right before your eyes … there's nothing like that." 
Marrow says she's seen how valuable those connections are through NNPHI's members. 
"When members have the opportunity to come together, they talk about what they've been doing all year including the challenges and solutions they've employed." 
Planning an in-person meeting is a challenge in and of itself, but Marrow and her team have found a solution that will help attendees build their network, share best practices, and bring home new ideas.
There are many different topics and sessions to look forward to this year ranging from topics on supporting people with disabilities to behavioral health and harm reduction techniques. For more information on the agenda and what else there is to look forward to, you can check out NNPHI's website. 
Participate in the NNPHI Conference and you will:
Bring home new ideas for your organization and partnerships

Build and enhance networks with peers in the public health practice

Share best practices and lessons learned with an array of public health practitioners

Foster innovations in public health by applying the knowledge gained at the conference with partners in your state

Actively build partnership and business opportunities with colleagues
For more information on the conference and how you can participate even before it begins, take a look at Advancing and Expanding the Use of Project ECHO for Public Health Practice.
For more information on NNPHI's 2022 Annual Conference or to register, visit nnphi.org.