Four Presentations from the 2016 NNPHI Annual Conference: Making the NNPHI "Refrigerator Door Collage"
Author

By: Multiple Authors

Date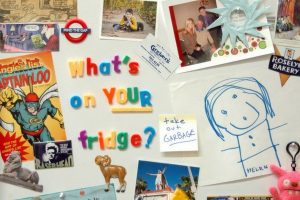 A confession: we're a little sentimental, here at NNPHI. Sentimentality is hard to avoid when we consider that 2017 marks the 16th year of the NNPHI Annual Conference; that's sixteen years of trial and error, community building and, most importantly, the advancement of public health. One might even say that we feel like proud mothers gushing over our kids' accomplishments to…well…anyone who will listen. And, there are many accomplishments worth putting on the metaphorical refrigerator door (you know the one we're talking about).
In anticipation of the exciting work that will come out of our conference this year, we've compiled our very own "refrigerator door collage" of some of the most thought-provoking, cutting edge, and important presentations that came out of last year's annual conference. Gosh, we just couldn't be prouder!
The Frontline of Population Health: Community Health Workers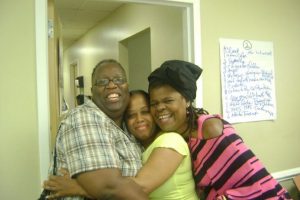 Community Health Workers (CHWs) are often the vanguard of health on the local level. By establishing and maintaining close relationships with their communities, CHWs make targeted differences. Michael E. Rhein, MPA, President and CEO of Institute for Public Health Innovation and Dawn Heffernan RN, MS, CDE, the Director of the Western MA Public Health Training Center discussed leadership, business, and training opportunities for CHWs. While a comprehensive answer to the question of how to best grow the budding CHW profession is not yet forthcoming, Rhein and Heffernan offered helpful stepping stones at last year's NNPHI Annual Conference.
Both segments of the presentation promoted CHWs as a crucial element of on-the-ground health promotion. With many benefits including cost efficacy, community engagement and mobilization, coordination, and support, it's not hard to argue that CHWs need a more robust and supportive infrastructure to push forward their crucial work.
Firstly, CHW initiatives need more secure, sustainable financing. Meanwhile, CHWs should be in the driver's seat during development of policies and practices for their profession and creation of training programs for other CHWs. Further, mentorship is critical in developing and maintaining professional identity.
Transforming South Carolina's Behavioral Health Systems through Collective Action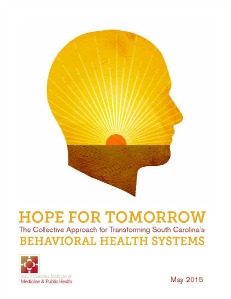 Maya H. Pack, MS, MPA, Associate Director of Research & Strategic Initiatives at the South Carolina Institute of Medicine & Public Health (IMPH), explored the relationship between Collective action and South Carolina's behavioral health systems in this presentation. With over $57 billion dollars per year going towards behavioral health care costs in the United States, rising rates of suicide that outpace deaths resulting from car accidents, and more than 28,000 opioid- and heroin-related deaths in the United States each year, it is clear that there is a need for robust and substantial behavioral systems.
The IMPH released a report on May 6, 2015, titled "Hope For Tomorrow: The Collective Approach for Transforming South Carolina's Behavioral Health Systems". The institute emphasizes that behavioral health care should be as accessible as care for physical illnesses, especially considering the impact of behavioral health issues on a community's overall health. Further, IMPH envisions a system in which all residents of South Carolina will have equal access to quality behavioral health services, regardless of means.
The report described a significant need for crisis stabilization services and a better, more accessible system of chronic care management. Focusing on areas of improvement and change, IMPH's report and presentation focused on integrated care, housing, school-based services, justice-involved individuals, and workforce development. In seeking systems transformation, Pack noted a need to emphasize accountability and ownership, connecting those in need with those in power, balancing competing demands for resources, cultivating diverse champions to motivate progress, and highlighting successes to maintain momentum.
A Public Health Approach to Reducing Incarceration and Improving Health Outcomes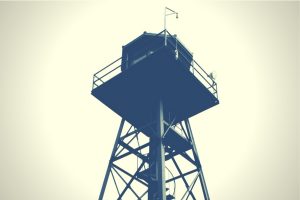 In their NNPHI presentation, Karen Reitan, MA, of the Public Health Institute of Metropolitan Chicago (PHIMC) and Fikirte Wagaw, MPH, of Public Health Consulting, LLC discussed criminal justice as a public health issue. She noted that it is essential to build and maintain community prevention resources that correctional facilities can leverage for both the health of their populations and the communities that incarcerated people may inevitably rejoin. Jail and prison populations bear a disproportionate burden of infectious disease, including sexually transmitted infections. Infection and death rates are higher among inmates in prisons than the general population. Many infections are caught for the first time when a person is first incarcerated, which can, overtime, complicate efforts to reenter society.
PHIMC implemented the Community Reentry Project (CRP), which serves a highly vulnerable population with basic unmet needs. The program offers intensive case management, substance abuse treatment and counseling, employment training, HIV testing and health education, assistance obtaining government identification training, combined legal counseling and social work for mothers and pregnant women, and discharge planning packets.
Looking ahead, CRP aims to renew efforts to understand HIV prevention and care in jails statewide, while supporting efforts to promote and enhance the work of correctional facilities in these areas. Finally, the CRP is working to develop and implement a reentry and HIV Cultural Competency training. This training program will serve as a successful paradigm for cultural shift around criminal justice as a public health issue.
The Value that Public Health Can Bring to the Business Sector—Translation!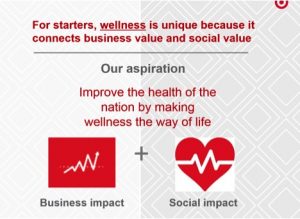 Cara McNulty, DPA, Head of Population Health & Team Member Wellness for Target, was one of last year's keynote speakers, reflecting NNPHI's continued commitment to cross-sector collaboration for improved public health practice. Citing examples of Target's work to bolster community health, McNulty discussed the role and value that public health can bring to the business sector, noting that rising health care costs, absenteeism, productivity, use of health care services, worker's compensation, and employee morale and loyalty are all public health issues critical to many employers' bottom lines. McNulty's presentation examined a lack of shared language between public health and business, highlighting dissonant meanings for common terms in both industries.
As the second largest general merchandiser, McNulty argues that Target uses comprehensive solutions to influence and improve all team member wellness by focusing on solutions for prevention, intervention, healthy behaviors, and access to high quality care.
According to McNulty, the corporation aims to systematically address each factor that might affect health and seek solutions that yield the highest impact. For example, Target looks to address the social determinants of health by offering commuter benefits, daycare, and tuition reimbursement. McNulty argues that public health institutes can play a direct role and impact this work by providing support, education, and collaborating with business interests.
---
There you have it! We could gush for days about all the great minds that convene at the NNPHI Annual Conference, but it's probably better if you come to experience it for yourself. Register for the 17th Annual NNPHI Conference »
We're looking forward to seeing you this year!
---
Authors:
Shaila Huq, Communications Associate, NNPHI
Erin Fitzgerald, Network Engagement Manager, NNPHI
Mikhaila Richards, Communications Strategist, NNPHI