Network Engagement Directory
Public Health Institute of Metropolitan Chicago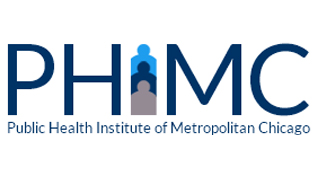 ---
The Public Health Institute of Metropolitan Chicago (PHIMC) enhances the capacity of public health and health care systems in Illinois to promote health equity and expand access to services. Through organizational development, system transformation, fiscal management, and program implementation, PHIMC leads efforts to strengthen public health infrastructure in Illinois.
PHIMC's portfolio includes six programs focused on routine HIV screening, linkage to health education and care, high-impact HIV prevention services, quality assessment of Ryan White Care services, and community reentry from incarceration.
PHIMC has a proven track record with the following:
Partnerships and network development
Access to health care and health systems performance
HIV/AIDS prevention and service coordination
Research and policy development and implementation
Workforce development
Community assessment research to inform public health infrastructure development
One of PHIMC's programs garnering national attention is the Community Reentry Project (CRP) – a multi-stakeholder program that supports Illinoisans living with and at highest risk for HIV as they transition from incarceration to community. PHIMC leads this project and partners with six agencies that provide a comprehensive network of supportive social and medical services at the community level.
Mission Statement
PHIMC responds to critical health challenges by improving public health capacity and enhancing healthcare systems.
Competencies:
Convening/Partnering
Fiscal/Administration Management
Health Communications & Social Marketing
Health Information Services
Population-Based Health Programs
Research & Evaluation
Community Served:
Illinois
Contact Information:
Public Health Institute of Metropolitan Chicago

180 N. Michigan Ave., Suite 1200

Chicago, IL 60601

Karen Reitan, Executive Director

karen.reitan@phimc.org

312.629.2988