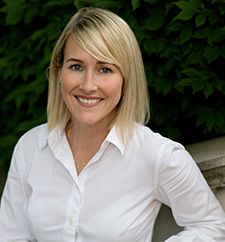 Senior Manager, Network Engagement
Erin Fitzgerald, MPH, is the Senior Manager of Network Engagement where she supports NNPHI member activities including providing technical assistance, capacity building, programmatic support and educational opportunities. Prior to joining NNPHI, Ms. Fitzgerald worked as a Program Manager for the Healthy Communities Portfolio at the Louisiana Public Health Institute (LPHI) where she managed a community-driven obesity project. Her tenure at LPHI also included serving as the Policy and Advocacy Coordinator for a statewide tobacco prevention and control program. After receiving her master of public health from the University of Tennessee, Knoxville in 2001, she worked at Tulane University's School of Public Health and Tropical Medicine on a tobacco prevention program focusing on youth and on a worksite wellness project within schools. Prior to that, she worked for the Georgia Department of Public Health on a Centers for Disease Control and Prevention obesity initiative in Atlanta, where she served as a program coordinator. Ms. Fitzgerald returned back to her native New Orleans in 2009, where she continues her seventeen-year career in Public Health.
Contact Erin at EFitzgerald@nnphi.org.