Empowering Local Environmental Health Practitioners to Improve Workforce Capacity
Author

By: Isabella Kaser

Date
"A community's autonomy is the foundation for their sustainability and resilience." – Nikki Fernandes
There's an increasing need to expand traditional environmental health from state and local health departments to include community-based organizations and local institutions. Collaborating, partnering, and training local communities in environmental remediation will improve the preparedness, response, and recovery to these emerging threats.
Based on the Public Health Workforce Interests and Needs Survey, the public health workforce is at risk of losing nearly 25 percent of practitioners in the next five years due to retirement, leaving the field ill-prepared to deal with the growing public health impact of climate change. More notably in the field of environmental health, "26 percent of professionals working in health departments plan to retire in the next five years, while only 6 percent of public health students are currently pursuing environmental health concentrations", according to a recent publication by lead author Bryan W. Brooks in Environmental Health Perspectives.
From increases in wildfires and flooding to extreme weather events and sea-level rise, to access to clean and safe drinking water, climate change is affecting the physical and mental health of communities around the world. Climate refugees have already been forced to permanently migrate in the United States, and all evidence indicates communities will continue to be displaced globally. Climate change does not discriminate: urban, suburban, and rural communities will and are already seeing the serious and consequential effects on public health. The climate crisis is a complex and multifaceted challenge stressing environmental health. 
After natural disasters, the federal government and national nongovernmental organizations (NGOs) come in to support local recovery efforts, but oftentimes these groups are not familiar with the community's values, belief systems, language, and experiences. Groups impacted by inequities are often underrepresented and underutilized in the decision making processes of preparedness, response, and recovery activities, leading to distrust, exploitation, and oppression, ultimately leaving communities vulnerable. This is seen time after time following major disasters like Hurricanes Katrina and Maria. Each phase of emergency management must be community-specific and be based on community norms, languages, and populations.
Efforts must be made to train and hire local members of those communities to empower professionals and increase community resilience. Local professionals know the established community norms, speak the language, and know what's needed in their community. This knowledge and experience gives these local professionals a natural level of trust and credibility, which is essential if difficult or rapid decisions need to be made. Hiring local professionals also boosts the local economy. This increases workforce capacity, allowing professionals to become the experts, teachers, and implementers.
My colleague, Nikki Fernandes, grew up in St. Thomas in the US Virgin Islands. Following her training in public health in the mainland US, she returned to her community in the Virgin Islands. Fernandes joined the Choose Safe Places children's environmental health disaster recovery project as the project coordinator to aid in the recovery of her home after Hurricanes Irma and Maria. 
Fernandes firmly believes working as a liaison between the federal and local government gives her and other local professionals an advantage in navigating both systems. "I was trained as a public health professional to understand the federal systems and functions, while being a local has afforded me insight and knowledge of local systems and how to navigate them through the cultural context," says Fernandes "It's important to hire locals because they are members in the community and oftentimes trusted more than outside personnel."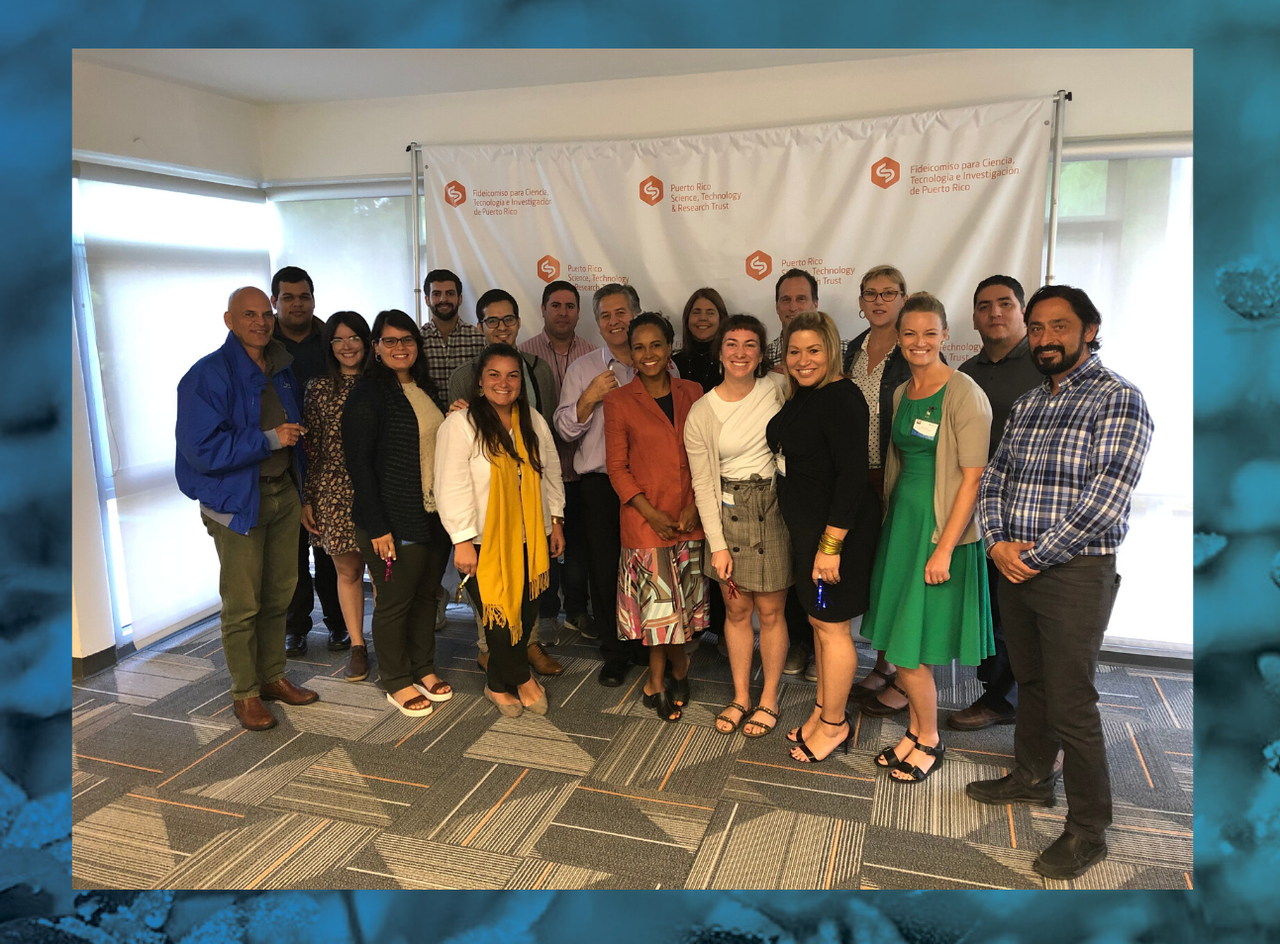 From her perspective, local professionals understand how to navigate local systems in a culturally aware manner and can frame messaging that the community will be receptive to. These individuals also have a cultural understanding and sensitivity of historical context within their communities, along with the socioeconomic and sociopolitical environment. 
"It can be a bit trying sometimes to understand both types of systems and recognize the gaps within each system, including challenges in communicating between the local and federal level," Fernandes adds. 
She notes the power dynamics between historically colonial nations and communities that have been traditionally exploited and oppressed as a challenge that local professionals are able to address more effectively than outsiders.  "I've been able to use my knowledge of our government systems to explain challenges and barriers to the project I've been implementing, as well as introducing new ideas to our local government to address the sustainability of the project," Fernandes says. "This in itself shows impact because these were two entities who did not have a pre-established relationship and are now developing a new relationship during the recovery of the Virgin Islands after the 2017 hurricanes." 
The critical importance of interacting with local systems and learning about the paradigm in which they work is something Fernandes stresses. "In public health training, you can learn techniques and skills to help facilitate this type of relationship building and interaction," she says. "But the way you forge those relationships and partnerships in the field is very localized and individualized, relying more upon culturally aware social skills and communication – 'people skills.'"
The need for environmental health to work locally was reflected through the Hurricane Response Hub's technical assistance request process. Hispanic Health Initiatives, Inc. (HHI), a volunteer-driven, community-based grassroots organization that focuses on addressing the unmet health needs of Florida's Hispanic population, contacted the Florida Hurricane Response Hub (FL-HRH) for information and guidance on how to develop and train a team of community peer educators and Community Health Workers that provide support during hurricane-related health recovery and response efforts in their local communities. After consulting the FL-HRH's multidisciplinary team of statewide partners consisting of academic institutions, government organizations, and healthcare coalitions, FL-HRH recommended trainings from the local Community Emergency Response Team and Medical Reserve Corp. These trainings provided the flexibility HHI needed to train its volunteers and will support HHI's efforts to provide meaningful guidance to medically and socially under-served individuals and their families on how to navigate the social and health systems during hurricane emergency events. 
Local organizations and professionals are needed to continue the promotion of health for all through a healthy environment. As the frequency of climate-related disaster events increases, there will be a greater need for response and recovery aid. Federal agencies and national NGOs should work to limit the number of temporary local hires, and instead, redirect organizational capacity to train and hire permanent, local professionals. This will provide the local workforce opportunities to continually build their own capacity and be at the forefront of preparedness, response, and recovery planning and efforts.
Isabella Kaser is a senior program associate at the National Network of Public Health Institutes where she supports the Hurricane Response Hub.
How You Can Get Involved
To request training or to get more information about how the Hurricane Response Hub can help your organization improve its hurricane-related disaster-related health recovery efforts, visit https://nnphi.org/focus-areas-service/hurricane-response-hub/.
For more information on National Public Health Week 2020, visit http://www.nphw.org/nphw-2020.
---
More Articles Related to The Hub Speaks
The Importance of Protecting Your Mental Health: Before, During, and After a Disaster
Leveraging Partnership to Inform and Expand the Bandwidth of Disaster Resiliency
Learning Opportunities: Disaster-Related Resources for COVID-19
Resilience in the Time of COVID-19
More Articles Related to National Public Health Week
The Importance of Protecting Your Mental Health: Before, During, and After a Disaster
Puerto Rico Provides New Educational Initiatives to Alleviate Challenges After Disasters