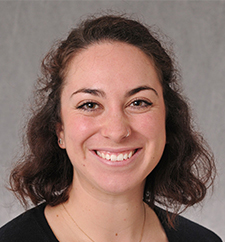 Senior Program Associate, Hurricane Response Hub
Isabella Kaser, MPH, Senior Program Associate, works within NNPHI's Emergency Preparedness, Response, and Recovery portfolio. Prior to joining the NNPHI team, Ms. Kaser worked as a research assistant to investigate how human behavior and institutions determine the address of climate change through researching the role public health has played in environmental lawsuits. Additionally, Ms. Kaser has experience working in youth environmental education and has developed and implemented curriculum and resources to support climate change and air quality education in Washington, DC. Her interests in public health are in cultivating strategies with communities vulnerable to climate change to develop resiliency strategies in relation to environmental health outcomes.
Ms. Kaser earned her MPH in Environmental Health Science and Policy from the George Washington University Milken Institute School of Public Health and her BA in Biology from Regis University.
Contact Isabella at ikaser@nnphi.org.