Leveraging Partnership to Inform and Expand the Bandwidth of Disaster Resiliency
Author

By: Multiple Authors

Date
In August 2019, the National Network of Public Health Institutions (NNPHI) partnered with the National Environmental Health Association (NEHA) to explore the development of a curriculum for a new Hurricane Response Hub Project ECHO pilot series entitled Environmental Health Communication Strategies in a Hurricane Emergency Event. This partnership is a concrete example of how nongovernmental organizations and private and public entities can work together to expand the bandwidth of disaster resiliency.
With a 6,000-member network of environmental health professionals and countless subject matter experts, NEHA brings decades of field knowledge in disaster-related health recovery—experience and expertise that is extremely valuable for public health professionals, first responders, and emergency managers in Texas, Louisiana, Florida, Georgia, and Puerto Rico.
Using the ECHO model, NEHA staff Christine Ortiz Gumina, MPH, and Rosie DeVito, MPH, constructed a curriculum that supported NNPHI's vision for the pilot series. NEHA's vast technical environmental health preparedness knowledge facilitated the innovation of a curriculum focused on enhancing community resiliency. The curriculum for the six-session series, framed by the topic of environmental health communication, covered a range of topics, including:
Before, During and After

Private Partnerships

Community Outreach

Cultural Awareness

Breakdown in Communications

Modes of Communication
NEHA leveraged its network of professionals to identify and recruit environmental health and emergency recovery partners to participate in the series. With community resiliency as the overall focus of the series, these experts helped give real world substance to the framework. Nikki Fernandes, disaster project coordinator for Region II Head Start, served as a subject matter expert for all six ECHO sessions, and two of the primary points she emphasized were building translatable skills and encouraging creative thinking.
"In disaster situations, resources are limited," said Fernandes. "You may have to step out of your comfort zone." Stepping outside of a comfort zone might include doing the necessary work to understand different cultural and social contexts. "A common issue I run into with disaster preparedness and recovery always starts with lack of cultural awareness that the 'outside' entity aiding local communities has," said Fernandes. "The possibility of reaching a community through outreach and effective communication for organizations involved in preparedness and recovery is heavily reliant on understanding and learning about the community in which you are engaging."
Fernandes stressed the importance of recognizing and learning the systems in place, nuances within those systems, the historically significant context public health professionals are working in, and how communication is approached in that specific society. "Hiring local liaisons and employees is the most effective way to teach public health professionals which of their skills are useful to the community and how some of those skills are already locally present and can be enhanced," she said. "It also creates a sustainable platform for communities to be autonomous and more prepared for any disaster in the future."
Andrew Roszak, Chief of Preparedness, Health & Environment Region II Head Start Association and Executive Director of the Institute for Childhood Preparedness (ICP), conducted a presentation on working with stakeholders and partners. During the session, Roszak spoke about the capabilities of non-governmental organizations and private actors during emergencies and disasters. These types of organizations may have a more comprehensive understanding of social and cultural mores – a point stressed by Fernandes – while while being able to quickly and efficiently begin providing relief and services in a post-disaster environment. Many of these organizations are also parts of larger networks that can be leveraged by government partners to help spread vital information and access hard-to-reach populations.
Public health professionals often have the responsibility of assisting organizations that serve large populations, including schools and early childhood education (ECE) providers that serve particularly vulnerable populations. In addition to exploring the unique impact hurricanes and other disasters may have on schools and ECE providers, NEHA's subject matter experts covered techniques of communication for response during, before, and after a hurricane, strategies to include and engage the private sector, trust-building as a critical component of effective community outreach programs, and engaging and protecting "localized communities."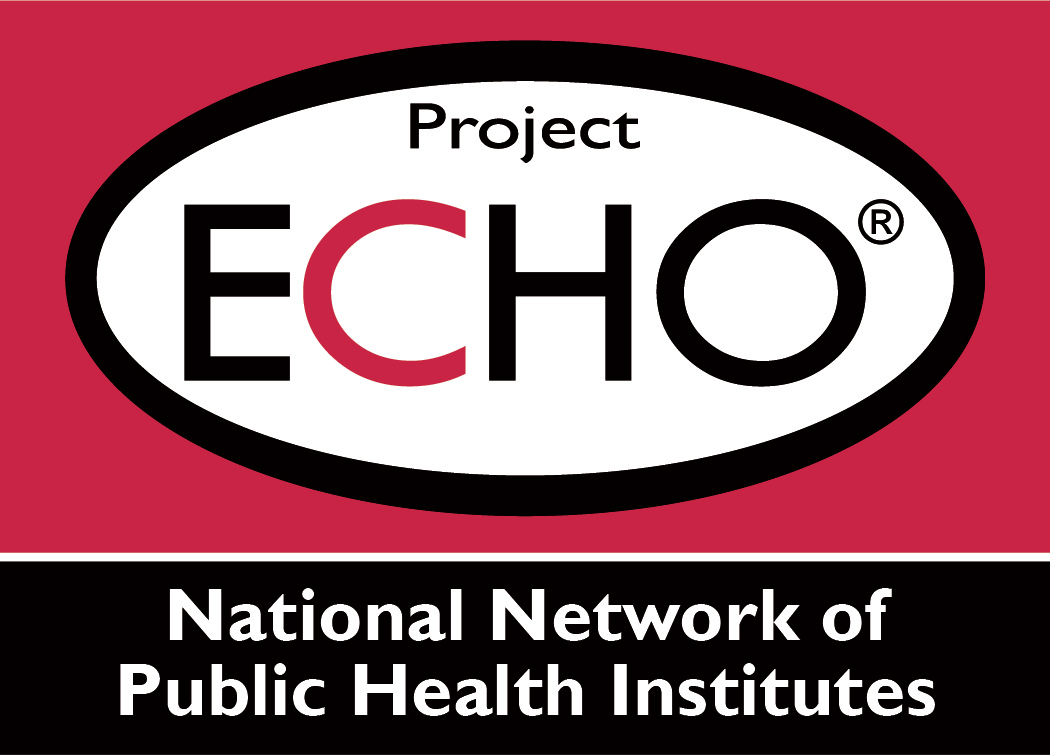 Join us as we launch our new Project ECHO: Environmental Health Communication Strategies in Public Health Emergency Events.
Soon, coastal cities will begin preparing for hurricane season, while also recovering from the largest global pandemic in recent memory. Join NNPHI's Project ECHO Learning Series: Environmental Health Communication Strategies in Public Health Emergency Events to work alongside peers to learn strategies and share experiences in an interactive, virtual learning series. The series will begin in June 2020. Certificates of completion will be available to participants who attend all six one-hour sessions.
Find out more here.
This blog was written by Christine Ortiz Gumina and Rosie DeVito from the National Environmental Health Association.
How You Can Get Involved
To request training or to get more information about how the Hurricane Response Hub can help your organization improve its hurricane-related disaster-related health recovery efforts, visit https://nnphi.org/focus-areas-service/hurricane-response-hub/.
For more information on what NNPHI is doing to respond to COVID-19, visit here.
---
More Articles Related to The Hub Speaks
The Importance of Protecting Your Mental Health: Before, During, and After a Disaster
Resilience in the Time of COVID-19
Learning Opportunities: Disaster-Related Resources for COVID-19