The Importance of Protecting Your Mental Health: Before, During, and After a Disaster
Author

By: Multiple Authors

Date
"We have not been directly exposed to the trauma scene, but we hear the story told with such intensity, or we hear similar stories so often, or we have the gift and curse of extreme empathy and we suffer. We feel the feelings of our clients. We experience their fears. We dream their dreams. Eventually, we lose a certain spark of optimism, humor, and hope. We tire. We aren't sick, but we aren't ourselves." – C. Figley, 1995
Long hours. Chaotic schedules. Not enough resting time. Intense, pressure-filled work cycles. Lack of comprehensive training. Unfamiliar and unplanned work environments. Feelings of vulnerability and uncertainty. These are among the challenges public health professionals and others who support health recovery may endure after hurricanes and other natural disasters. First responders are required to perform their work under extreme circumstances while also being exposed to the stresses of hurricanes or disasters affecting the people in communities they are assisting. This push-and-pull of work and life stressors may put a significant strain on mental health, causing both short- and long-term consequences.
Stress affects the way people think and act. The ability of first responders to think and act with clarity and confidence is critical to the overall effectiveness of health recovery efforts, especially after hurricanes, as these disaster can have multifarious impacts on communities caused by storm surges, strong winds, and flooding. Research shows that 85 percent of first responders have experienced symptoms linked to mental health disorders, such as post-traumatic stress disorder (PTSD). According to the National Institute of Mental Health, PTSD develops in some people who have experienced a shocking, scary, or dangerous event—and a hurricane can be all of those at once for professionals who have to brave the storm and witness the harrowing aftermath.
Disasters are mostly unpredictable, which can leave both survivors and even those professionals who have lived and worked through multiple hurricanes in a state of shock. According to a joint survey conducted by the University of New Orleans, the University of Southern Mississippi, Stanford University, and Arizona State University on the mental health impact of Hurricane Katrina, 50 percent of survey respondents reported having the following symptoms associated with PTSD:
Upsetting memories and thoughts about the hurricane

Feeling upset after being reminded of the hurricane

Trying to avoid thoughts, feelings, and conversations about the event

Increased irritability and anger

Worries that the event could happen again

Feeling on edge and tense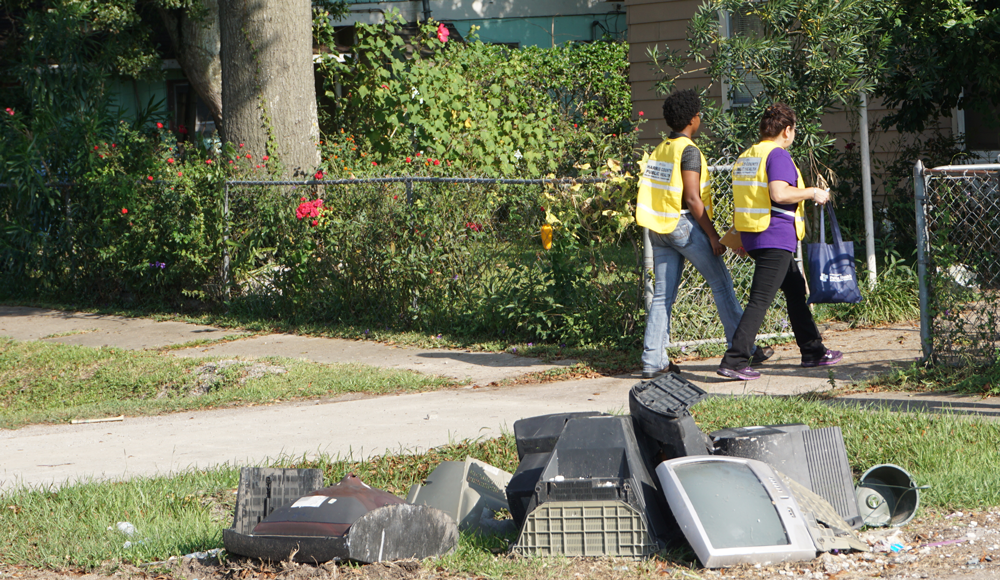 Research from the Substance Abuse and Mental Health Services Administration (SAMHSA) indicates first responders are more vulnerable to the adverse mental effects of stress from hurricane and disaster-related mental health issues than the average person. First responders "are usually the first on the scene to face challenging, dangerous, and draining situations. They are also the first to reach out to disaster survivors and provide emotional and physical support to them. These duties, although essential to the entire community, are strenuous to first responders and with time put them at an increased risk of trauma." A comprehensive needs assessment conducted as part of the Hurricane Response Hub project revealed a need for increased training in psychological first aid, which includes helping first responders manage their personal mental health needs after a disaster or public health emergency.
Texas Health Institute (THI) determined additional training for the public health workforce in this area could help address the behavioral health needs identified by respondents and increase community resilience, leading to the development of a course entitled Protecting Your Physical and Mental Health: Before, During, and After a Disaster. This course, which will be launched later this year, is designed to help public health professionals and first responders prepare themselves and their families when responding to a hurricane or natural disaster. Through this course, public health professionals and others will learn the specific responsibilities of first responders and discuss the need for communication and evacuation plans for family members in order to keep them safe.
"Our first responders are crucial to each community's health. They are always at the forefront of disasters. Their singular focus on the safety and well-being of their community's population places them at great personal risk and danger," says John Oeffinger, director of the Texas Hurricane Response Hub. "They unselfishly place themselves at great risk for stress, PTSD, depression, substance abuse, and suicide ideation and attempts. Our goal in creating this course is to illuminate the important role first responders serve. More importantly, how they can protect their physical and mental health before, during, and after a disaster?"
This training and the other work THI is doing around hurricane-related health recovery is based on the understanding that mental health is an integral part of overall health. Public health professionals and first responders need to recognize that how they react to stress and stressful events is essential to being effective in their roles supporting health recovery, especially in vulnerable communities. In 2019, the Hurricane Response Hub led a Project ECHO series on Individual and Workforce Resilience: Before, During, and After a Prolonged Hurricane Emergency that explored individual, professional, and organizational stressors on public health professionals responsible for or engaged in ground-level response to hurricanes. In an interview with the National Network of Public Health Institutes (NNPHI) for Elevate, Dr. Joseph Barbera from the George Washington University School of Engineering and Applied Science and Subject Matter Expert for the ECHO series noted, "One of the most important things to recognize is that individuals go into public health because they really care about people and the public. And I think one of the biggest threats to their actual resilience during these prolonged incidents is the feeling that they are not as effective as they would like to be in assisting the population in their times of true need."
To truly be effective, professionals have to understand how a hurricane or other disaster might affect or influence their mental health. Providing support to colleagues before, during, and after disasters is also key to resilience, as Sarah Lowe, an assistant professor of psychology at Montclair State University in New Jersey, found in interviews with survivors of Hurricane Katrina. According to Lowe, most people after a disaster will be resilient, which means they won't suffer from long-term psychological symptoms. Their study found that a few years after the storm, more than 60 percent of Hurricane Katrina survivors displayed resilience, and among these survivors, they usually felt they had stronger social support and more optimistic. Although these findings are encouraging, this also means 40 percent of survivors may not have the resilience skills needed to effectively cope with the long-term effects of a hurricane or other disaster. Studies have shown chronic stress, regardless of the root cause, can impair the parts of the brain presiding over reasoning and self-control, which further underscores the need to develop and promote trainings that help public health professionals, first responders, and other professionals build resilience skills that can help them and their families cope with disaster-related mental health issues.
Impact of Disaster-Related Stress and Mental Health on Families and Children
The stress public health professionals experience can also have a direct impact on their families. Hurricanes and other natural disasters can leave adults and children feeling a loss of control, which can lead to fear. Families can experience a variety of stress symptoms, and professionals should encourage family members of public health professionals to speak openly about any symptoms they may have. Active listening and validating family members' feelings and reactions to stress can provide much-needed support, especially when family members may be concerned about the effects of the disaster and the safety of their loved one supporting post-disaster health recovery efforts.
Children may have more difficulty expressing what they are feeling. They may react to stress or manifest their anxiety in the following manners: upset or angry behavior, declining grades, bad dreams, misbehavior, and complaints of physical pain, such as a headache or stomach pain, when a physical illness is not present. To reduce the impact of emergency events on the mental health of children, professionals can provide them with a basic understanding of what is happening. Explaining the role professionals play and the role of others such as police, emergency medical service professionals, or people working in the shelters can help assuage children's fears and concerns about safety.
Building Resilience
Building resilience before a disaster can help mitigate the effects of stress on the mental health of public health professionals and their families during a disaster. Resilience can help mitigate, or prevent altogether, symptoms such as depression, anxiety, or PTSD. Public health professionals and first responders can increase their resilience by:
Connecting

: Reach out to family and friends. Call, Skype, FaceTime, text or use social media to connect. Consider joining a club, social group, or a mutual interest group. Create space to interact with others and develop a support network.

Mobilizing

: Get involved in the community. Volunteer with charitable organizations or do something new and stimulating to work the mind and energize the spirit.

Energizing

: Get enough sleep. Exercise, eat healthy foods, and stay hydrated. Feel free to take some quiet time to reflect or meditate.

Training

: Participate in trainings to help strengthen resilience. Learn how to recognize the signs of mental health distress.
Responding to a hurricane or other disaster-related event can impact public health professionals and first responders in ways that are not normally considered, including the short- or long-term effects on mental health. It is important to understand how to effectively prepare for those mental health effects following a disaster to ensure health recovery efforts are effective
SAMHSA's research clearly supports the need to focus on resilience, noting that "as more first responders discover the resilience they can access through others, and particularly their peers, they become better able to maintain their own behavioral health while addressing the myriad challenges of disaster response."  THI's Protecting Your Physical and Mental Health: Before, During, and After a Disaster course will assist public health professionals and first responders increase their resilience and prepare for the next hurricane or other disaster.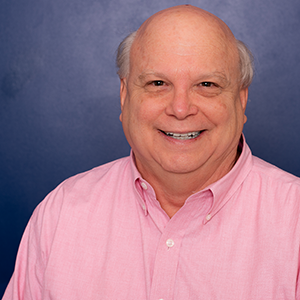 John Oeffinger is Director of Texas HRH (Hurricane Response Hub). He is also Director, eLearning and Training for Texas Health Institute. His experience includes project management, distance education and eLearning in for-profit, association, and non-profit organizations. His primary research interests are in culturally competent transgender health, 3D immersive learning, mobile applications and data collection in health, and organizational knowledge development.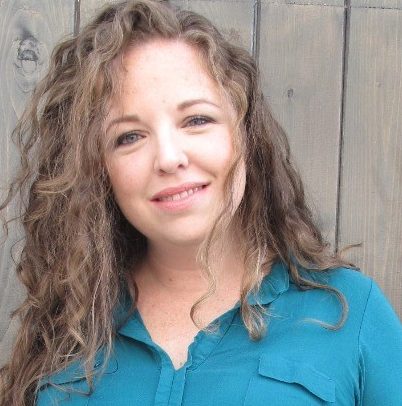 Alison Hare is the Community Resilience Officer with the Office of Public Health Preparedness and Response at Harris County Public Health (HCPH). She is working on strengthening community resilience throughout Harris County and integrating community resilience in all of Harris County Public Health work.
For more information about the Texas Hurricane Response Hub, visit https://www.texashealthinstitute.org.
How You Can Get Involved
To request training or to get more information about how the Hurricane Response Hub can help your organization improve its hurricane-related disaster-related health recovery efforts, visit https://nnphi.org/focus-areas-service/hurricane-response-hub/.
For more information on National Public Health Week 2020, visit http://www.nphw.org/nphw-2020.
---
More Articles Related to National Public Health Week
Empowering Local Environmental Health Practitioners to Improve Workforce Capacity
More Articles Related to The Hub Speaks
Leveraging Partnership to Inform and Expand the Bandwidth of Disaster Resiliency
Learning Opportunities: Disaster-Related Resources for COVID-19
Resilience in the Time of COVID-19