National Network of Public Health Institutes' Opposition to the Senate's Better Care Reconciliation Act
Author

By: National Network of Public Health Institutes

Date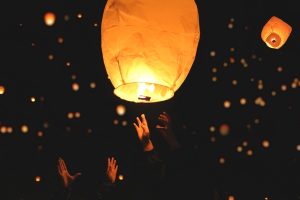 The National Network of Public Health Institutes (NNPHI) strongly opposes the Senate Bill released today entitled, "Better Care Reconciliation Act of 2017." Like the House version passed weeks ago, the Senate Bill fails in almost every way to protect the health and well-being of all Americans. In particular, complete and immediate elimination of the Prevention Fund will cause irreparable harm to critical public health programs administered by the Centers for Disease Control and Prevention (CDC) along with many other federal, state, and local agencies and nonprofit organizations that provide services that benefit every American. In short, the Bill falls short of providing needed programs that provide health security for the nation.
Public health is defined as what we do as a society to ensure the conditions in which people can be healthy. We should not take for granted the hard work and funding required to protect the public's health. How healthy we are, how long we live, and how much medical care we need as individuals is largely determined by where we live. Whether it is the water we drink, the air we breathe, the foods we eat, our exercise patterns and venues, the conditions of our homes and neighborhoods, or how prepared we are for emergencies, public health plays a vital role in improving our health. As we have seen over time, health threats are continually changing.
The work of ensuring the conditions in which people can be healthy is not a blue or red priority, it is the fundamental bedrock of sustaining any modern society. NNPHI, along with the following public health institutes, urge Senators to strengthen the health security of our nation, not to undermine it.
Signed:
Health Resources in Action (MA)
Indiana Family Health Council
Institute for Public Health Innovation (DC/MD/VA)
Kentucky Population Health Institute
Louisiana Public Health Institute
Maine Public Health Institute
MCD Public Health (ME)
Michigan Public Health Institute
Nevada Public Health Foundation
New Hampshire Community Health Institute
New Mexico Public Health Institute
Northwest Center for Public Health Practice (WA)
Oregon Public Health Institute
Partners for a Healthier Community, Inc.
Public Health Institute (CA)
Public Health Institute of Metropolitan Chicago
Public Health Solutions (NY)
Seven Directions, a Center for Indigenous Public Health
Texas Health Institute