Network Engagement Directory
Kansas Health Institute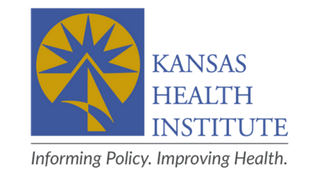 ---
The Kansas Health Institute (KHI) delivers credible information and research enabling policy leaders to make informed health policy decisions that enhance their effectiveness as champions for a healthier Kansas. Established in 1995 with a multiyear grant from the Kansas Health Foundation, KHI is a nonprofit, nonpartisan health policy and research organization based in Topeka.
KHI's research often leads to briefs and publications for policymakers – arming them with credible analysis on topics such as health reform, community health, insurance coverage and public health services. Even more importantly, KHI convenes conversations with policy leaders of diverse political perspectives – helping them use evidence to make informed decisions on issues that affect the health of Kansans.
KHI has been recognized nationally for its health impact assessment work and, since 2012, has led the Center for Sharing Public Health Services http://phsharing.org/v, a national project funded by the Robert Wood Johnson Foundation.
Mission Statement
KHI's mission is to improve the health of all Kansans by supporting effective policymaking, engaging at the state and community levels, and providing nonpartisan, actionable and evidence-based information. To achieve our vision and mission, KHI believes that a broad approach is needed; policymakers must understand how our health is influenced by a range of factors as they make decisions that improve the health of Kansans.
Vision and Impact
KHI's vision: Healthier Kansans through effective policy.
Competencies:
Convening/Partnering
Fiscal/Administration Management
Health Information Services
Health Policy Development, Implementation & Evaluation
Health Systems Transformation
Research & Evaluation
Training & Technical Assistance
Contact Information:
Kansas Health Institute

212 SW Eighth Avenue, Suite 300

Topeka, KS 66603-3936

Robert St. Peter, President

rstpeter@khi.org

785.233.5443