Learning Opportunities: Religion, REMSA Model, Addressing STD Rates, Leading Coalitions, Measles in Clark County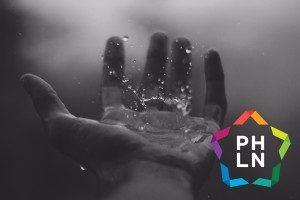 June brings us a plethora of professional development opportunities from Regions 1, 4, 8, 9, and 10.
Religion as a Social Determinant of Public Health
Live webinar June 10: This webinar presents evidence that religion should be considered among the social determinants of health, based on epidemiological research. Plausible mechanisms at the individual level are the lower smoking rates and greater social ties of those with religious participation. At the community level, faith-based organizations engage in partnerships with public health agencies as a source of social capital to promote health and prevent disease, particularly in hard-to-reach populations.
Innovations in Connecting the Community to Clinical Care: The REMSA Model
Live webinar June 14: REMSA successfully implemented a four-year Health Care Innovation Award grant which included three interventions: Community Paramedicine, Nurse Health Line and Ambulance Transport to Alternative Destinations. Recently, the CMS Innovation Center (CMMI) announced a national payment model based upon the positive outcomes from REMSA and other successful EMS innovations. This webinar will present an overview of program outcomes and the opportunities that EMS-based innovation has created to achieve the Triple Aim.
Addressing Rising Rates of STDs with innovative Public Health Programs
Live webinar June 17: This webinar focuses on the epidemiology of STD infection in the US, including recent increases in STD rates. It also describes innovative strategies to diagnose and treat STDs in New England and beyond.
Leading Effective Coalitions ECHO Series
Webinar series launch on June 18: A coalition thrives with dynamic and flexible leadership.
In these five, one-hour live sessions, experienced coalition leaders will have an opportunity to engage with peers and experts to build on their knowledge and strategies aimed at improving their effectiveness in leading coalitions.
Clark County's 2019 Measles Outbreak: Vaccination Science, Controversy, and Public Trust
Live webinar June 25: Though once considered eliminated, measles cases are resurging across the US. In the June session of Hot Topics in Practice, Alan Melnick, MD, describes how Clark County Public Health in Washington State responded to a recent outbreak in a community with large populations of unvaccinated children.
The one-hour webinar will include information on the populations affected, case investigation, and interventions, including school and work exclusions, isolation, and home quarantine. Dr. Melnick will review the important role of partners in these efforts and describe how his health department collaborated with health care providers to offer prophylactic treatment to high-risk people while working to increase overall immunization rates. The presentation will also describe challenges in communicating with parents and addressing misinformation spread on social media and elsewhere, as well as efforts to change state policy to improve immunization rates and prevent future outbreaks.