Learning Opportunities: Harm Reduction, Online Learning, Community of Practice, Outreach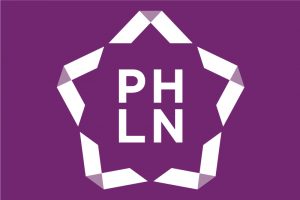 The PHLN is offering four unique learning opportunities this month, including access to an online learning opportunity, live webinar series, and a live webinar.
An Introduction to Harm Reduction
Live Webinar November 18: What is Harm Reduction? How does it improve public health? By focusing on positive change, harm reduction encompasses a range of evidence-based and cost-effective services to reduce negative consequences for people who use drugs. During this webinar you will learn about specific harm reduction interventions including Syringe Service Programs (SSP) and Naloxone distribution. Also there will be insight into a few of the barriers to successfully implement harm reductions programs as well as how these programs can make the community stronger and more capable of reducing overdose, disease burden and community isolation.

Foundations of Online Learning – Webinar Series
Live webinar series: These interactive micro-webinars are designed to introduce content experts to the world of asynchronous online learning. Participants will learn foundational concepts in online learning including creating measurable learning objectives, do-it-yourself multi-media creation, and principles of adult education. The webinars will be 10–15 minutes in length and will include additional time for Q&A. Participants are encouraged to have their camera and microphone turned to facilitate discussions around these topics. We welcome you to join us for the entire series or for individual webinars!
Managing Effective Coalitions Community of Practice
Through June 2020: Come chat once a month with colleagues who are managing, leading, or supporting coalitions in their community. We will explore successes, challenges, ideas, and solutions for building effective coalitions that create and sustain lasting change.
Introducción a los Métodos y Estrategias de Alcance
Self-paced Course: Como un promotor de salud en la comunidad, una función clave es proveerles cuidados a poblaciones vulnerables para poder conectarlos con los servicios apropiados. Para lograr esto, los trabajadores en el campo de la salud deben identificar cuando debería realizarse una tarea de alcance y como desarrollar un plan de alcance efectivo.