National Public Health Week: What Do You Call a Public HealthTwitter Chat?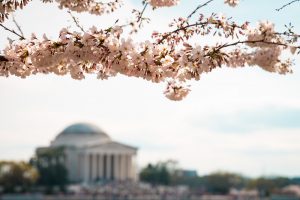 A resounding success!
Spring is here, and we're busier than ever! We recently wrapped up the wildly successful National Conference on Tobacco or Health (NCTOH), began preparation for our Spring Open Forum, and now find ourselves inching towards the registration deadlines for the NNPHI Annual Conference and our Public Health Improvement Training (PHIT). In the midst of all this bustling activity, the NNPHI team found time to join members and key partners in the seventh annual National Public Health Week (NPHW) Twitter Chat (#NPHWChat). The event took place April 5 from 2:00-3:00 p.m EST.
Each year, the twitter chat, hosted by the American Public Health Association (APHA), serves as the highlight of the week for many organizations as they find themselves in a space to share ideas, insights, resources, and to make connections with one another. This year, the chat drew a wide variety of organizations and individuals, including the Robert Wood Johnson Foundation, CDC.gov, Data Across Sectors for Health (DASH), and NACCHO, to name a few. NNPHI members Health Resources in Action (HRiA) and the Public Health Institute (PHI) were particularly active participants throughout the entire chat.
Similar to last year, the #NPHWChat theme was #HealthiestNation2030.
We've compiled our favorite tweets and interactions from this year's chat in a Storify below. See what our members and partners had to say about making the U.S. a healthier, better nation in one generation!