2017 Public Health Improvement Training (PHIT): Advancing Performance in Agencies, Systems, and Communities
Albuquerque, NM
National Network of Public Health Institutes, sponsored by the Centers for Disease Control and Prevention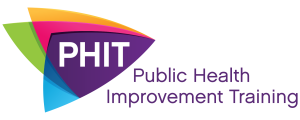 Are you looking for hands-on learning to increase your performance improvement knowledge and skills? If so, PHIT is for you!
PHIT offers hands-on training workshops and networking opportunities to support health professionals in taking action on public health performance improvement. Join PHIT participants in a wealth of interactive learning, skills-building, and discussion groups designed for a variety of experience levels. Focus areas will include performance management, accreditation, quality improvement, facilitation, health assessment and improvement planning and strategic planning.
PHIT 2017 will offer networking opportunities and a variety of interactive, skill-building workshops in public health performance improvement topics such as:
Change management
Health assessment and improvement planning
National voluntary accreditation
Partnerships
Performance management
Quality improvement and facilitation
Workforce development
Learn more about PHIT in our #PHITinSix series »
---
*PHIT is produced by the National Network of Public Health Institutes (NNPHI), in collaboration with the Centers for Disease Control and Prevention (CDC), and in partnership with several distinguished national organizations.