What Do School Nurses Do When There Is No School?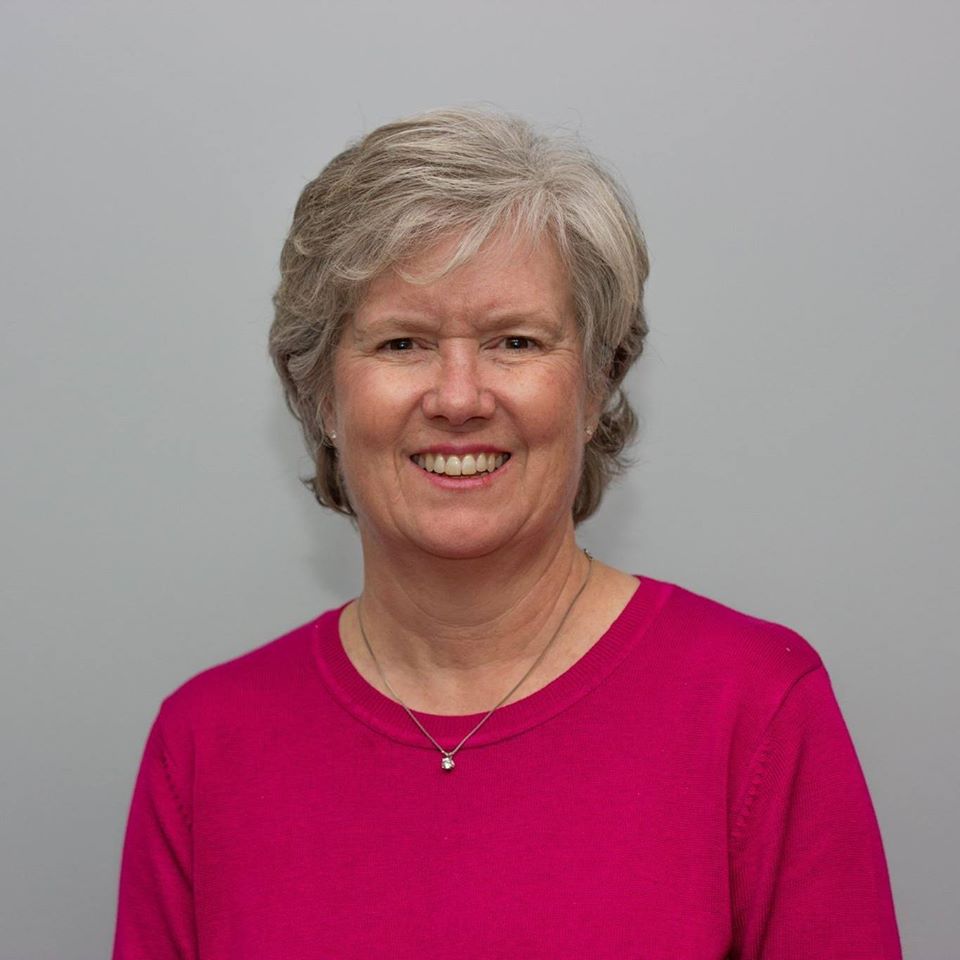 School nurses play an integral role in public and community health by informing and educating their communities about health issues and empowering them to make healthy choices. Working directly on school campuses enables school nurses to link students and their families to much-needed personal and preventive health services and often work with a range of partners to reduce barriers to attaining optimal health.
We recently spoke with Wendi Carlon-Wolfe, a New Jersey Certified School Nurse serving nearly 600 students at an elementary school in Cumberland County to learn more about how the role of a school health nurse is changing in the face of Covid-19. Although her school is closed, she is very much on duty.
School Nursing in a New World
Wendi works in a lower-income school district where, for some students, she is the only point of care. With school closed, she is concerned that students' health may be at risk. "I worry that some children's primary care and immunizations may be put off, resulting in disease outbreaks or long-term health issues," Wendi says. She is particularly concerned about students who have asthma and diabetes who may have trouble accessing the supplies they need due to high costs.
"Some children only have access to dental care at school, and I worry about oral health issues that won't be addressed while schools are closed."
Some students that Wendi serves live with or are being raised by grandparents. With students home full-time, grandparents are now responsible for more meals, medication management, and supporting their grandchildrens' education. "Some of my kids with the most complex conditions are being raised solely by one or two grandparents," Wendi says. "I try to provide these families more support, as these primary caregivers often have health issues of their own, which is only more worrisome during Covid-19." Should these grandparents become ill or pass away from Coronavirus, many of these children would be funneled into foster care.
She is also concerned about the potential increased risk of child abuse and the effects of domestic violence on children's health. Studies show that increased stress levels among parents is often a major predictor of physical abuse and neglect of children. Children in at-risk households are spending more time at home since many of the community services and supports their parents rely on, such as extended family, child care, and schools, are not available, which significantly increases the likelihood children may experience abuse or neglect.
Adapting to Protect Children's Health
There is no playbook for school health during a pandemic, but Wendi is quickly adapting to support wellbeing among students and their families to meet their current needs. She acknowledges the challenge of providing school nurse services remotely, noting the difficulty of not seeing the kids every day–especially the ones she has known for years. Instead of treating children at the school, Wendi has switched to conducting virtual home visits and modifying her services to match what the families need now. She has been reaching out to the parents of students with chronic health issues and spends much of her time connecting families to newly-available services, such as unemployment resources, food bank information, and other community relief support. "I have offered coaching to parents and grandparents who are now taking a more active role in their child's health, discussing things like medication management and nutrition," says Wendi.
She is also working directly with teachers to ensure students are healthy and thriving as much as possible. Teachers will reach out if they notice a student is unwell or if they are behaving strangely, just as the teachers would during a normal school day. In those cases, Wendi contacts parents on the phone to check in and offer support and advice. "It is sometimes like a telemedicine appointment, where I hear about physical symptoms or concerns and make treatment recommendations," says Wendi. "But more often, it is social and behavioral guidance, like establishing routines and techniques for reducing stress."
Wendi has joined some classes as a guest to discuss staying healthy. These talks have included myth-busting around Coronavirus and some no-cost ways to fight the disease, such as hand-washing and social distancing. She talks with students about physical and mental health activities to do at home, like exercise competitions with siblings and journaling, but she stresses that since this is not a normal environment for anyone, we cannot treat it as such. "The students are really struggling," she asserts. "So it's important to reinforce that it's normal to feel these things and we (adults) feel the same."
"We need to structure the environment to create a safe working environment, not only for our students but our staff."
Creating a Safe School Environment for when the Students Return
Wendi is applying her two decades of experience in New Jersey to figure out how to create a safe and healthy environment for students to learn and educators to work when schools reopen. "I am lucky to have a large office with several rooms and entrances, so I can separate sick students from healthy ones and help protect other school staff from illness." The ability of school nurses to separate sick and well students varies based on the school or school district where they work. Some school nurses work from the main office, alongside administrative staff and school visitors, making it difficult to completely isolate sick students or adults from others. There are also schools that have to share nurses and those that don't have a school nurse at all.
Understanding the urgent need to identify a way to keep students, faculty, and visitors safe, Wendi developed a proposal for the district to serve as a conversation starter about the complexities of reopening schools. By focusing on the students' daily schedule — from riding the bus, to being in class, to walking the halls, and having lunch — she is proposing modifications to reduce risks and keep students and staff safe. "The biggest challenge we're trying to address is how to practice safe social distancing in the school setting," says Wendi.
The initial elements of her proposal include:
Transportation – Separate seating on busses except for siblings; create a process and schedule to allow for more car drop-offs and pick-ups; and create space for students and staff to properly wash hands before entering the building. Protection for bus drivers must also be considered.
School day – Split the schedule to reduce volume of students in the building (half of the students attend in the morning and the other half in the afternoon). This would allow for smaller class sizes and cleaning before and after sessions; regularly disinfect high-touch surfaces and eliminate soft surfaces that are hard to disinfect; utilize paraprofessionals and special teachers to manage social distancing; eliminate cross-class interactions; and reduce any activities that have one staff moving across multiple classes.
School meals – Establish a protocol for students to wash hands before meals and serve meals in the classroom, rather than having students congregate in the cafeteria; have one meal at school and one meal to take home.
Essential common spaces (e.g., bathrooms, hallways, etc.) – Create one-way hallways wherever possible; establish specific entries and exits to reduce cross-flow of students; and stagger bathroom visits; institute hallway chaperones to assist students throughout the day.
Nurses' office – Separate the healthy students from the sick; screen and report illness; and ensure sufficient back-up staffing in the event that the nurse falls ill.
Even this brief list of changes reveals the enormous undertaking it will be to bring students safely back to school, especially in larger school districts. Other considerations for the plan include allowing visitors and caregivers into the building; supporting children who must stay at home due to health conditions that could make them vulnerable; and supporting families whose work may not allow for a half-day school schedule.
Still, Wendi remains hopeful because she sees so many people working on solutions. "I have been able to lean on the state and national school nurse associations to share ideas and resources, and just to support each other," she says.
She was also pleased to see that school nurses are at the table in New Jersey as a part of the Senate task force on the impact of Covid-19 on education. "This experience has really put the importance of the network at the forefront as we traverse these unknown waters together," says Wendi. She knows that with thoughtful planning, we can create a safe environment for our students and their families.