An Italian-born, Africa-trained public health physician leads Covid-19 Response & Recovery in America's Heartland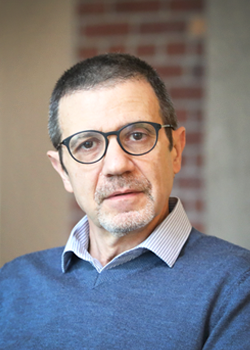 Nearly 40 years ago, Gianfranco Pezzino began his public health career in what he describes as an island paradise, helping to set up a center for health education in the small African nation of São Tomé and Príncipe. Now, Pezzino is responsible for leading some of the most important health education initiatives in his career as the health officer for a county half a world away in the middle of America's heartland—Shawnee County, Kansas, home to the state capital, Topeka.
Unprepared, but Not Unexpected
As of May 25, 2020, the state of Kansas had 9,218 confirmed cases of Covid-19, including 265 cases in Shawnee County, which has just begun Phase 1.5 of a reopening plan. Pezzino closely tracked the spread of Covid-19 in both his current home and his homeland of Italy. As he contemplated the appropriate actions to take in Shawnee County in early March, Pezzino considered what happened in Italy and was determined to find effective ways to slow the spread of the virus in Kansas communities.
Pezzino says that many of the decisions he has had to make have been difficult, but asking restaurants and bars to stop serving customers inside their establishments was especially hard. "The reason why it was so hard is because I knew exactly what would happen. We would put a lot of people out of work," says Pezzino. "I personally knew some of those people or I knew their parents … and that was really heartbreaking." A survey conducted by the National Restaurant Association in early April found that two-thirds of all restaurant employees have been laid off or furloughed since the beginning of the Covid-19 pandemic.
Shawnee County was among the first counties in the state to take aggressive restrictive measures, but Pezzino does wonder if they should have acted even earlier and what steps can be taken to improve the response in similar situations in the future. Identifying ways to improve response from public health leaders and professionals can help limit spread and save lives. He acknowledges that the field of public health was unprepared to respond to Covid-19 when it arrived, but makes it clear that this is not because it was unexpected. Covid-19 or other pandemic was absolutely expected, but "we have made deliberate policy decisions [as a nation] that have resulted in our being unprepared." These two ideas should not be conflated.
Pezzino acknowledges that the field of public health was unprepared to respond to Covid-19 when it arrived, but makes it clear that this is not because it was unexpected. Covid-19 or other pandemic was absolutely expected, but "we have made deliberate policy decisions [as a nation] that have resulted in our being unprepared."
The Complex and Political Process of Reopening
Pezzino understands there is a "lot of sensitivity around the work we do" and asserts that public health professionals must have thick skin and keen perception to measure people's concerns about the actions they recommend. When it comes to the re-opening, he cautions against too much reliance on magic formulas or indices that will tell us when it is safe to take certain steps. We have to understand the story around the data. For example, we might hear that 10 new cases were identified on a certain day, well, I want to know who those people are, where were they, and do we know the source of their infections? These additional details are what help us in making prudent decisions.
Pezzino also urges policymakers to avoid the trap of trying to identify a category of people for whom it is "safe" to return to work. The lack of research and data about the novel coronavirus puts public health professionals at a disadvantage, but knowing what is unknown can help leaders make life-saving decisions. Pezzino has admonished public health professionals to not rely on antibody tests because we don't know for sure that antibodies detected with current tests actually protect anyone. "Assume that everyone is susceptible," says Pezzino, "Personal protective equipment [can] minimize risk, but understand that there will be risk."
On a recent call with other public health leaders across the nation, a participant asked how to best work with persons who feel their freedom is being infringed upon with Covid-19 safety precautions. Pezzino emphasized the importance of understanding and respecting the rights of all private citizens, but those rights stop at the point they infringe upon the rights of others, including their right to safety. For example, some orders require employees to wear masks, but customers can elect not to wear a mask. Does this put employees or others at greater risk if they must interact with others who are not wearing masks?
"It beats me how fighting a virus can become politicized like it has," Pezzino says. "In our current society, there is such a division between those two opposite poles." He believes that schism will make it very challenging to find a middle ground and do something sensible from the public health point of view.
An Uncertain, but Hopeful Future
These types of questions are crucial because as Pezzino and a growing number of public health professionals across the country have noted, we will have to learn how to coexist with the virus. "It's not going to go anywhere," says Pezzino. "We don't know how bad it's going to be." He warns against having to confront exponential curve growth in the fall and a level of fatigue among the population that might cause people to resist renewed orders for social distancing and staying-at-home.
Pezzino is also concerned about fatigue taking a toll on public health professionals who are working "12 hours a day for seven days a week." "I know [fatigue] is going to hit our public health workforce," he says. "And fatigue is not just for the public health workforce. Fatigue is also for the general public." He concedes that people are tired and want to get back to some sense of normalcy. That fatigue, which Pezzino believes can contribute to a sense of complacency in areas with low numbers of confirmed cases like Topeka, is a major concern–as is the growing politicization of the pandemic.
Despite the dramatic disruptions caused by Covid-19, Pezzino remains hopeful. "Most people want to do the right thing," he says. "Most people want to be safe." He also believes people are finally starting to understand what public health does. "I try to inject that every time I talk to folks in public: don't forget about us," says Pezzino. "This is what we do."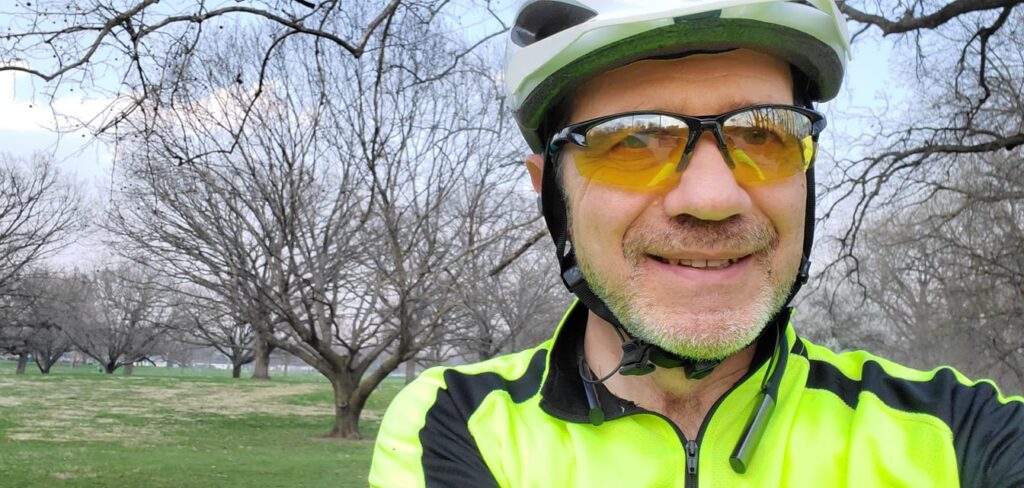 We asked Pezzino how he is staying mentally and emotionally well during this time. His response: "Am I?" Then… "I make a point at 5 pm to stop and go outside, to connect with nature, even for 30 minutes." He also tries to save ten minutes in the a.m. for quiet time, mindfulness, meditation, which he says really helps.