Training Highlights: Teen Substance Misuse Prevention, Age of Tobacco, Environmental Public Health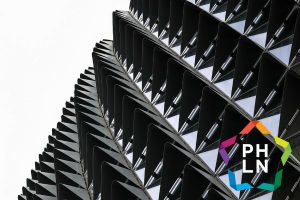 The Public Health Learning Network is pleased to welcome you to two live webinars on teen substance use intervention and raising the tobacco age to 21, as well as a suite of trainings and resources available for environmental health professionals.
Substance Use and Misuse among Teens: Healthcare Strategies for Screening and Intervention.
In this Maternal/Child Health webinar on Monday, January 29, 2018 1:00 p.m. CST, Yolanda Evans, MD, MPH and Cari McCarty, PhD will discuss healthcare strategies for screening and intervention of substance misuse among teens. They will provide information on who is at risk for substance misuse among teens, patterns of use across age and time, and information on commonly used substances. The presenters will also discuss best practices for screening and brief intervention, and clinical tips for addressing substance use with adolescent patients and their parents.
Tobacco 21 in Oregon.
Is your state ready to make a significant policy change to reduce tobacco use? In the January session of Hot Topics in Practice on Tuesday, January 30, 2018 2:00 p.m. CST, Luci Longoria, MPH shares how Oregon recently joined the growing movement of states and localities that have raised their tobacco purchasing age from 18 to 21, and how other communities can follow their lead.
Environmental Assessments Training for Foodborne Illness Outbreak Prevention and Response
Are you an environmental professional or providing training to those in the field? This training suite includes various environmental health trainings. Environmental assessments, as part of a foodborne illness outbreak investigation, are critical to prevent, respond, and prepare for foodborne illness outbreaks. To improve preparations, response and prevention of foodborne illness outbreaks, environmental health professionals now have access to an Environmental Assessment Portal of trainings, tools, and resources. Professionals can search and find the right tools and resources they need depending on their goals.