Training Highlights: Social Determinants of Health, Asthma Case Management, Public Drinking Water.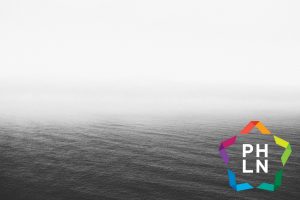 Our Highlighted Trainings this week include an online training resource guide on social determinants of health, an archived webinar on asthma case management in schools, and a webcast on safe public drinking water.
Understanding How the Social Determinants of Health Impact Health Outcomes
The Culture of Health Institute for Leadership Development offers an Online Training Resource Guide for learners. By critically examining the role of neighborhood conditions, education, income/wealth, and the socio-political climate, the resources offered will strengthen participants' understanding of the social determinants of health and their role in shaping health outcomes of diverse populations. Examples of programmatic, structural and policy interventions are offered to illustrate how public health practitioners, advocates and policymakers can effectively address social determinants and advance equity for populations and communities that have experienced persistent barriers to good health.
Case Management of Students with Asthma
Log in to this archived webinar to learn about four goals of case management and standards of care, when they should be intensified, how they can be applied to a school setting, and finally, how to build and maintain collaborations to improve health outcomes. As a part of a series, this module was developed with content experts in the New York City Department of Health and Mental Hygiene's Office of School Health.
CT Healthy Homes: Connecticut's Approach to Public Drinking Water and Public Health Protection
This on-demand webcast describes how the EPA's measures for drinking water quality are being used in Connecticut to protect the public's health. The Department of Public Health (DPH) Chief of the Drinking Water Section explains the meaning behind the measures and relationship to Connecticut's State Health Improvement Plan. Participants can expect to learn about an online program that the DPH is currently using to track Public Drinking Water performance measures for the State Health Improvement Plan, how to recognize the link between public health and public drinking water programs, and how to explain the importance to public health of protecting raw water quality of the state's public drinking water supplies.