Training Highlights: Public Health and Law, Legislative Impacts, Grounded Leadership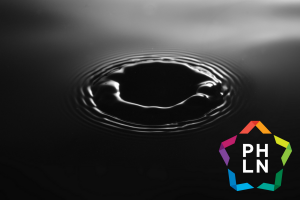 Look ahead to next month for more learning: May will bring us two in-person courses in Atlanta from Region 4, and a distance-learning opportunity from Region 9.
Public Health Law 101 and Introduction to Legal Epidemiology
Live on May 16 in Atlanta, Georgia: Public health law has important implications for protecting the public's health. However, the need to protect the public's health must be balanced with the rights of affected individuals. Accordingly, it is more important than ever for public health officials to understand the power and limits of their authority. Having an understanding of the constitutional power and limits of this authority equips public health practitioners and partners with the tools necessary to ensure their policies are constitutionally permissible and capable of withstanding legal challenge. Understanding the powers and limits of their authority is also central to intergovernmental collaboration. The legal concept of preemption, for example, has important implications for health care delivery and public health, but can be difficult to understand and challenging to navigate in practice. Legal research has also provided vital information on the rapidly changing legal landscape that can be correlated with data on health outcomes, system performance, and costs. State, tribal, local, and territorial health departments have expressed the need for capacity-building in surveying and monitoring their own laws and policies. With the growing recognition that legal data can be used to guide public health practice comes the need for accurate translation, or dissemination, of legal epidemiology as a tool. This mini-course was developed to address these challenges.
2018 Georgia Legislative Update & the Impact on Public Health
Live on May 18 in Atlanta, Georgia: Governmental affairs consultant Scott Maxwell will share a recap of the 2018 Georgia Legislative Session. Scott will provide an update of the session, including the status of legislation and appropriations that impact public health in Georgia. He will also provide some insight into the prospects for the 2019 session and how the political scene may impact public health. Lastly, he will leave us with some strategies for promoting public health in our local communities and across the state.
Collective Leadership–Sense of Place Grounded in Hawaii
Live webinar on May 18: Leadership development is active in Hawai'i through the Robert Wood Johnson Foundation grant called Culture of Health. Hawai'i Public Health Nurses at DOH Nursing Branch have been preparing nurses and along with an interprofessional team for leadership roles in management, policy, and practice to create healthier places to live, learn, work and plan. Culture of Health project is guiding people to honor their own "sense of self" with self-health care and utilizing best practices of wellbeing through a sense of place and integrated culture of community health.