Training Highlights: Professional Development, Breast Density in Cancer Screening, Students in Vulnerable Populations, and Customer Service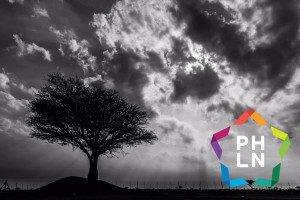 In this week's Training Highlights, we bring you a recorded webinar on professional development for public health staff, an on-demand training on innovative breast cancer screening, a live presentation on vulnerable populations in schools, and a self-paced session on creating a positive customer service culture in public health.
Personal Professional Development Plans for Public Health Agencies
Tune into this recorded informational webinar with Meredith Fahey, MBA, Associate Director for Organizational Effectiveness and Staff Development of the Yale University Human Resources Department. She discusses the value of implementing personal professional development plans for staff at all levels.
Integration of Breast Density in Breast Cancer Screening and Risk Assessment
In this on-demand webinar, Dr. Parisa Tehranifar, DrPH, MPH Assistant Professor of the Department of Epidemiology at Columbia University Mailman School of Public Health discusses current challenges associated with integrating breast density into breast cancer screening such as the accuracy of breast density visual assessment, knowing when to order supplemental breast cancer screening, and social disparities associated with awareness of breast density screening.
Caring for Vulnerable Populations in School Health
On Tuesday, September 5th at 12:00-1:00 p.m. ET, join Region 2's PHTC for a live-stream presentation on vulnerable populations in school presented by Dr. Natalie Mathurin and Dr. Cheryl Lawrence. Participants will learn examples of issues commonly faced by students in vulnerable populations, and methods to increase community and school involvement in the care of these students.
Customer Service in Public Health – Part 1
This self-paced training is the first in a three-part webcast training series that will demonstrate how public health managers and other professionals can contribute to the development of a culture of customer service within their organization, including a focus on mission, effective communication, and quality improvement processes. The first session was originally recorded on June 22, 2015 and provided by Elnian Gilbert and Tabitha Mason, trainers from ZingTrain, Zingerman's Training Incorporated, who share the company's approach to giving great service.