Training Highlights: Maternal Mortality, HIV Disparities, Health Communication.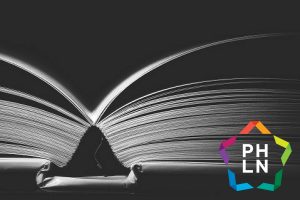 The PHLN closes May and begins June with several live webinars. Learn about maternal mortality efforts in Washington, adolescents in HIV disparities, and persuasive communication.
Investigating Maternal Mortality in Washington State
Live on May 29: In this one-hour webinar, Alexis Bates of the University of Washington Center of Excellence in Maternal and Child Health will explain the history behind the 2016 law that formalized a maternal mortality review panel in Washington, noting the involvement of key stakeholders. She will also highlight specific clinical and social factors that contribute to pregnancy-related deaths, including which ages and groups are most affected, and review the panel's recommendations for addressing these concerns.
Health Disparities in HIV: Supporting Adolescents through the HIV Care Continuum
Live on June 5: Join the Region 2 Public Health Training Center during their monthly Log-in2Learn webinar series. This month, Region 2 welcomes Amanda Tanner, Associate Professor of Public Health Education from the University of North Carolina Greensboro.
Where Persuasion Fits in Health Conversations: Personal Presence When Making the Case for a Program
Live on June 12: The series of three Webinars provides a progressive look at the art of persuasion in a health conversation. In session three, we will explore first impressions and how that generates and sustains your professional brand. The perceptions others have of us impacts our ability to influence decisions, opinions and outcomes. The struggle is often about the need to be authentic, while presenting a professional persona. We will bring those two concepts together through awareness and techniques for honest presentations using a fine tuned deliver system. Our conversation will include effective introductions, questions, and difficult conversation that build strong working relationships.