Training Highlights: Leadership Mentoring, IDU Program, Marketing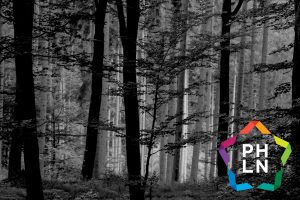 Ring in the New Year with these three learning opportunities from the Public Health Learning Network. We are offering a blended course on LGBTQ health equity, two live webinars on diabetes prevention and a public health program for injection drug users. Finally, study at your own pace with an on-demand course on marketing public health.
Role of Community Health Workers in the Prevention and Treatment of Diabetes
On Thursday, January 25, 9 a.m. ET, this webinar will discuss how community health workers play an important role in the prevention and treatment of diabetes. Learn the basics of diabetes with a focus on prevention and see how CHW's are making a difference.
Marketing Public Health
This self-paced course offers concrete strategies for communicating with public health department and organizational stakeholders to support broader communications program and organizational goals. Course objectives include outlining steps for developing an effective marketing communications plan, determining audience, and identifying core umbrella messaging. The course features a highly focused community organization, but the principles, strategies, and tactics outlined in the course module can be applied universally.
Health Equity Online Course: LGBTQ (Winter session)
Sign up with Region 8 to join this blended course designed to be highly engaging. The course opens on January 9, 2018. A principle aim of this learning experience is to maximize participants' engagement with the instructional materials, but also with one another. During this course, participants will watch/do approximately 1 hour of "on your own" work each week, followed by a 1 hour, facilitated discussion with a cohort of peers, held via bidirectional video.
Trac-B Exchange Program: A Lifeline for Injection Drug Users in Southern Nevada
Join the Nevada Public Health Training Center on January 12, 2018 at 11 a.m. for a live webinar in the ECHO Series. This presentation will be focused on showing the progress and benefits of a syringe exchange program (Trac-B) in Southern Nevada. Data will be presented on Trac-B client demographics, syringe vending machine usage and overdose reversal drug distribution.