Training Highlights: Innovation, Healthy Homes, Assessment, Evidence-Based Programs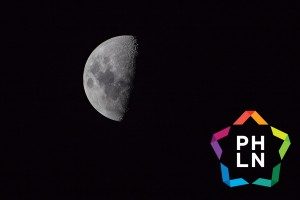 Strengthen your public health knowledge and skills this week with our highlighted trainings from the Public Health Learning Network.
Best Practices and Success Stories: Native Hawaiian Updates about E Ola Mau Assessment
Papa Ola Lokahi has been tasked with the reassessment of outcomes from the E Ola Mau a Mau assessment. Learn about the initiatives that Papa Ola Lokahi is undertaking to improve the health and well-being of Native Hawaiian people and communities. This includes success stories from the Native Hawaiian Health Care Improvement Act. Live on February 16.
Innovation in Public Health: Giving Meaning to a Buzzword
Innovation is certainly a buzzword in the field. What does it really mean? Find out in this live presentation by the Public Health National Center for Innovations (PHNCI), a division of the Public Health Accreditation Board (PHAB). Jessica Solomon Fisher, MCP, Chief Innovations Officer and Travis Parker Lee, Program Specialist will be examining the definition of innovation in public health, providing examples of innovative practices in health departments, and sharing resources aimed at helping health departments innovate. Live on February 28.
Green & Healthy Homes Initiative: Successful Cross-Sector Collaboration
The Green & Healthy Homes Initiative (GHHI) is dedicated to breaking the link between unhealthy housing and unhealthy children. It replaces stand-alone housing intervention programs with an integrated, whole-house approach. Learn about this successful model of cross-sector collaboration that has improved health, economic and social outcomes for families and communities across the country, including right here in Connecticut. Live on March 23.
Looking to brush up on your public health evidence-based frameworks for program planning and evaluation? Check out this 9-part training course (Evidence-Based Public Health Training Series) from the Northwest Center for Public Health Practice, the Rocky Mountain Public Health Training Center, and the Prevention and Research Center in St. Louis, Missouri. The Evidence-Based Public Health Training Series consists of nine modules that cover core concepts, such as defining public health issues, conducting community assessments, prioritizing options, and evaluating program and policy impacts.