Training Highlights: Health Care Shortages, LGBTQ Youth Health Care, Support for Cancer Survivors, Injury and Violence Prevention, Budgeting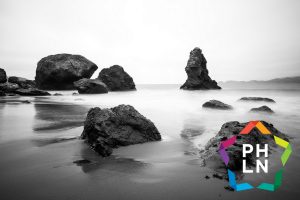 We hope you take advantage of these upcoming learning opportunities from the Public Health Learning Network. Three live opportunities will cover the topics of addressing healthcare shortages, providing affirming and supporting care for queer and trans youth, and behavioral health support for cancer survivors. A new training series on injury and violence prevention is shared. Finally, we are highlighting a recorded webinar on public health budgeting.
Health Care Shortages in Nevada
Nevada has severe provider shortages in primary care, dental, and mental health care. The Primary Care Office (PCO) is federally funded to identify and quantify these shortages in Nevada. In this live webinar on February 9, 2018, the presenter will review data from the PCO of statewide health professional shortages in primary care, dental, and mental health services. Additionally, he will review collaborative efforts, initiatives, and programs that support reducing these shortages by supporting recruitment and retention of providers in underserved areas.
Queer and Trans Youth: Creating Affirming Care and Supportive Space
Join Region 1 on February 22, 2018 for a live presentation. This webinar will provide thoughtful instruction about youth across a spectrum of gender and/or sexual identities as an important foundation for today's schools, health, public health and service providers. This webinar will provide an overview of concepts and appropriate terminology. It will then describe emerging best practices to ensure sound accommodations and equitable access for queer and trans kids.
Coordinating After Cancer Behavioral Health Support: Bridging the Gap for Cancer Survivors
This ECHO Colorado Learning Series will hold 4 virtual sessions on Fridays in March. This free, four-week series is designed for care coordinators working in primary care or cancer center settings. Sessions will cover key strategies and resources to identify support and engage patients with psycho-social needs after cancer treatment. ECHO sessions will focus on defining cancer survivorship, discussing best practices, supporting emotional and social changes, and bridging the need gap for patients after treatment.
Injury and Violence Prevention and the Developing Brain
NWCPHP's new three-part training helps injury and violence prevention advocates use research about childhood and adolescent brain development to guide their efforts. The online course is divided into three parts that can be completed all at once or separately. Developed in collaboration with Public Health – Seattle & King County, this course builds on years of NWCPHP's expertise and efforts in injury and violence prevention, which have included webinars, resource guides, and a summit for leaders from around the region.
Budgeting: Linking Strategies to Resource Allocations
The vision and mission of an organization cannot be accomplished without a carefully crafted strategic plan. A strategic plan with its objectives and action plans cannot be implemented without the allocation of resources in proportion to scope and scale of the action plans. This recorded webinar presented the association between strategies and budgets, the types of budgets, the process of formulating a budget using a case study from a local public health department, and the fundamentals of measuring budget effectiveness.