Training Highlights: GIS and Health Equity, Health Informatics, and Safe Waters.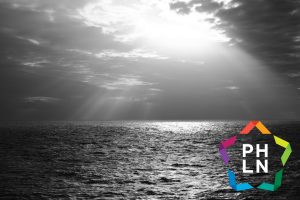 This week's curated list of highlighted Public Health Learning Network training courses includes a webinar on using geographic information systems (GIS)  for health equity and environmental justice, an in-person training on health informatics, and two complementary trainings on maintaining and monitoring recreational waters.
Using Geographic Information Science to Advance Health Equity and Environmental Justice
Log in to learn with Region 2 on May 2, 2017 12-1 p.m. ET for a live webinar about incorporating geography and GIS methodology in public health to enhance health equity and environmental justice. This livestream event will be presented by Andrew Maroko, PhD, Assistant Professor & Associate Director, Lehman College Urban GISc Lab, CUNY Graduate School of Public Health and Health Policy.
Health Informatics for Local Health Departments
On May 4, 2017, join Region 3 in Sutton, West Virginia for an in-person training on fundamental aspects of health informatics, including data collection, data quality, and practical approaches to data analysis pertinent to local health departments. This training session will be taught by Adam Baus, PhD, MA, MPH. Dr. Baus is a Research Assistant Professor in the Department of Social and Behavioral Sciences, Assistant Director of the Office of Health Services Research, and the Associate Director for Research and Quality Improvement in the West Virginia Practice-Based Research network at West Virginia University.
Maintaining Safe Recreational Waters
Learn about the health hazards common to recreational waters with Region I in this on-demand course. This course reviews the four health hazards common to recreational waters: biological, chemical, physical, and cyanobacteria. Information is provided on water sampling and testing, visual monitoring, reporting, and recreational water management (i.e., beach closure, signage).
Monitoring for Cyanobacteria
Learn how to detect the presence of cyanobacteria and manage recreational waters if cyanobacteria is present in this archived training. This course provides an overview of cyanobacteria (blue-green algae) and the risks it poses to people and pets. Information is provided on documentation through photographs, water sampling and reporting systems.