Training Highlights: Emergency Preparedness and the Law, Public Health Modernization, Community Health Workers Into a Community Health Center, and Health Equity for LGBTQ Communities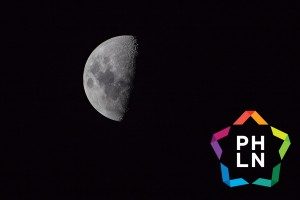 This installment of our PHLN Training Highlights series brings us an online course on legal aspects of public health preparedness, a presentation on modernizing public health, a live session on including community health workers in healthcare, and a 6-session blended learning course on increasing health equity for LGBTQ communities.
Legal Aspects of Public Health Emergency Preparedness
This online course is intended as an overview and introduction to public health law in emergency preparedness. It raises questions to consider in the planning and delivery of public health or healthcare services in large scale emergencies, across different jurisdictions.
Change Management Principles for Public Health Modernization
In this live presentation on Tuesday, October 24, 2017 at 2:00 p.m. CT, Dr. Dawn Emerick joins Region 10 from the Clackamas County's Health, Housing and Human Services' Public Health Division. Emerick will tell the end-to-end story of a complete realignment- from the first organizational readiness assessment to monitoring the outcomes- and everything in between. She will address how to tackle perennial challenges like recruitment and retention, working with unions, messaging the department's value, and aligning a restructure with accreditation and other strategic planning efforts. She will also review key organizational theories and change communication tactics that help advance this work.
Integration of Community Health Workers Into a Community Health Center Pharmacy
Join the Region 1 Training Center on October 17, 2017 at 12:00 p.m. CT for a live session on including Community Health Workers in a healthcare setting. This course offers practical advice on how community health workers are utilized in a federally qualified health center. Learn from experts who systematized the CHW role in both pharmacy and primary care.
Health Equity Online Course: LGBTQ (Winter Session)
Sign up now for this winter 6-session course on biases and strategies on increasing health equity for LGBTQ communities. A principle aim of this learning experience is to maximize participants' engagement with the instructional materials, but also with one another. During this course, participants will watch/do approximately 1 hour of "on your own" work each week, followed by a 1 hour, facilitated discussion with a cohort of peers, held via bidirectional video.