Training Highlights: Bias in Language, Effective Health Communication, Public Health Infrastructure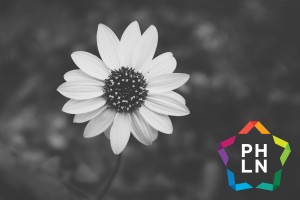 Several live webinars are offered this week from Regions 1, 2, and 7. Gain knowledge and skills in the topics of verbal bias, health communication, and public health infrastructure.
Addressing Unconscious Bias in Our Language
Live on April 3, 2018: The idea that we all have unconscious bias is provocative. So is the suggestion that those of us who work with the public have a responsibility to struggle (in ourselves and with others) to address the ways we are intentionally or unintentionally contributing to health disparities. How comfortable are you in thinking about your actual language use–both everyday language and the language you use in professional contexts–knowing there is not a way to remove bias from your language once and for all? Under what conditions would it be possible for you and your colleagues to examine, expand and alter your language, and the long-standing and often implicit assumptions that language reflects, regarding patients/clients, the various communities you serve, and what it means to provide equitable care? Get ready to discuss these tough questions in this live learning session.
Persuasive Communication for Healthier Communities: A Three Part Series
Live starting April 3, 2018: This series of three live webinars will provide a progressive look at the art of persuasion in a health conversation. As individuals, we form habits of communication and methods to attempt to influence others. The exploration will include examining beliefs and interpretations of information that impact how we communicate with our clients about their health. It becomes a challenge when evidence-based information is not convincing. This series will look at methods to navigate through emerging and competing influences that impact how patients send and receive information. By engaging others in meaningful conversations about their health we have a chance to influence.
Foundational Infrastructure: A Focus on the Public Health Brand
Live on April 3, 2018: Join Region VII for a Digital Exchange of resources, best practices, and new approaches to Public Health 3.0 to build strong leaders and develop the workforce. Not your typical webinar, this innovative Exchange brings together a panel of leaders from across Region VII for an open dialogue around the themes of Public Health 3.0: A Call to Action to Create a 21st Century Public Health Infrastructure.