The 12th Open Forum for Quality Improvement (QI) in Public Health: Doing more, better.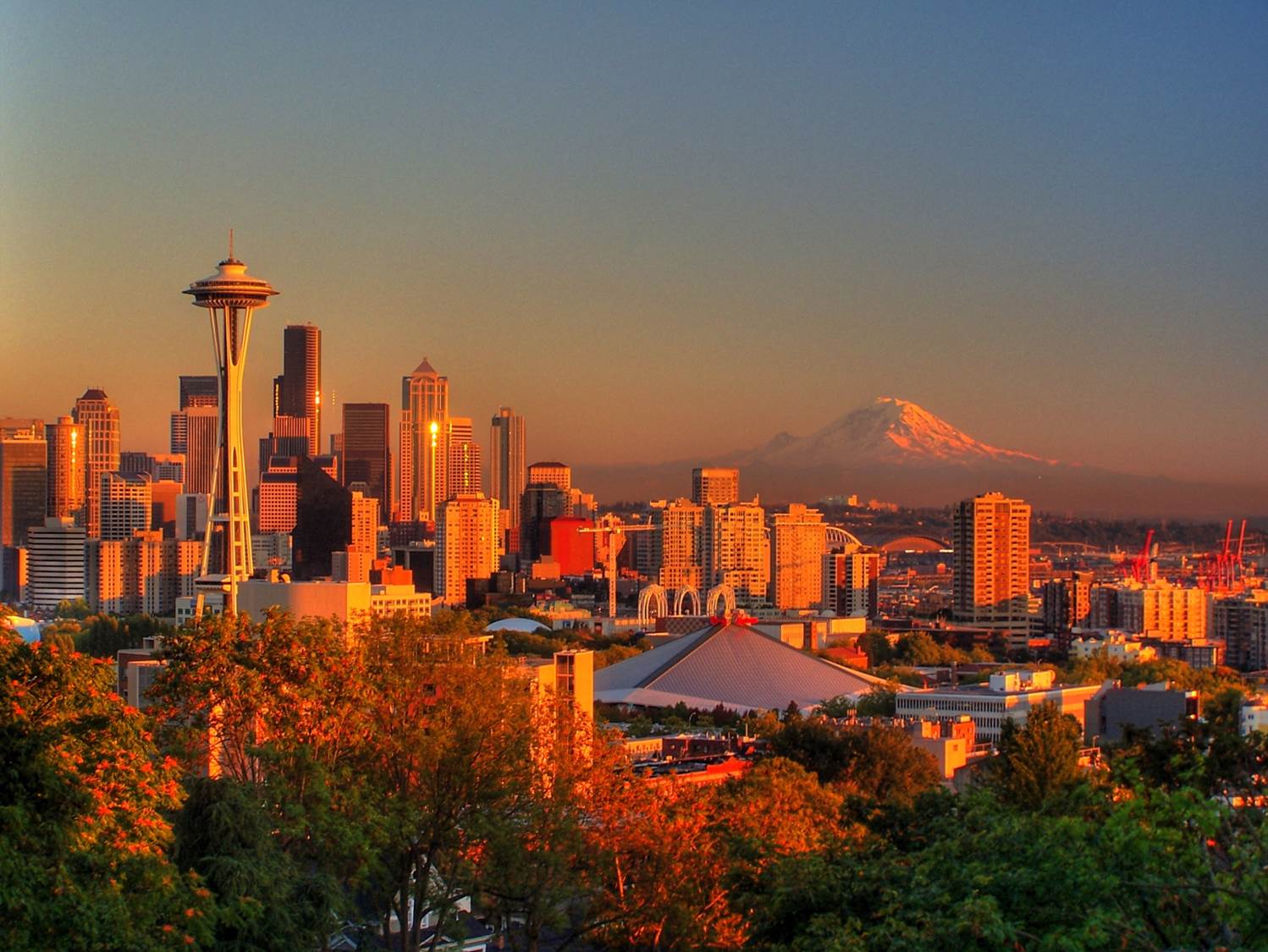 NNPHI staff recently returned from the 12th Open Forum for Quality Improvement (QI) in Public Health, held October 15-16, 2015 in Seattle, WA.
This Open Forum continued many of the most meaningful traditions of the meeting series: powerful plenary presentations on big picture population health topics; interactive breakout and discussion sessions sharing the latest tools and resources related to performance improvement and voluntary public health accreditation; and plentiful networking opportunities to spark the generous sharing of ideas and information.
This particular installment in the meeting series also boasted some new and exciting offerings:, including Working Groups for hands-on QI tool and resource practice; breakfast Roundtable Discussions on Friday morning to kick the day off with small group interaction; and the addition of a second optional Dine Around event to provide even more opportunities for networking and making connections.
Building on a legacy of well-received meetings, the Open Forum walks the walk of continuous quality improvement and our evaluations and interactions drive home that participants see each meeting as an opportunity to do more, and to do it better.
Highlights from the Open Forum for QI in Public Health
Content highlights from this meeting include continued discussion of the role of health equity in Accreditation and QI and anticipating emerging trends in population health.
Public Health Accreditation Board (PHAB) President and CEO Kaye Bender's opening plenary explored the current state of Accreditation and what's coming next for PHAB.
Matias Valenzuela, Director of the King County Office of Equity and Social Justice, spoke on the intersection of equity and health.
Friday morning's plenary saw Terry Allan (Commissioner of the Cuyahoga County Board of Health) and Gary Cox (Executive Director of the Oklahoma City-County Health Department) examine the formation and enactment of the Chief Health Strategist concept.
Working Groups gave participants an opportunity to dig their hands into the QI Plan and Workforce Development Plan, while interactive breakouts shared stories about collaborating between local, state, and tribal health departments and across jurisdictional lines; meaningful engagement during the development of Community Health Improvement Plans; and experiences and resources in the pursuit of Accreditation.
Grab an Open Forum Meeting Bundle, Subscribe to our Accreditation and Performance Improvement email list
Access meeting materials from the October 2015 Open Forum.

Subscribe to the Accreditation and Performance Improvement News mailing list to stay in the loop about future Open Forums and periodic updates and information.
About the Open Forum
The Open Forums for Quality Improvement in Public Health are a component of the Community of Practice for Public Health Improvement (COPPHI), funded by the Robert Wood Johnson Foundation. Open Forums convene public health practitioners of all experience levels working on the topics of Performance Improvement and Accreditation in public health. Meeting attendees represent primarily local and state health departments with significant representation from tribal and territorial health organizations.
This Open Forum also welcomed representatives from regional Public Health Training Centers (NNPHI serves as the National Coordinating Center for Public Health Training). The meeting is organized by NNPHI in partnership from QI experts, national partner organizations, and practitioners across the country, who share content suggestions via public planning calls, an abstract submission process, and direct communication with NNPHI meeting organizers.