Puerto Rico Makes Strides to Improve the Accuracy of Death Reporting: A crucial factor in adequately supporting communities impacted by natural disasters
Author

By: Multiple Authors

Date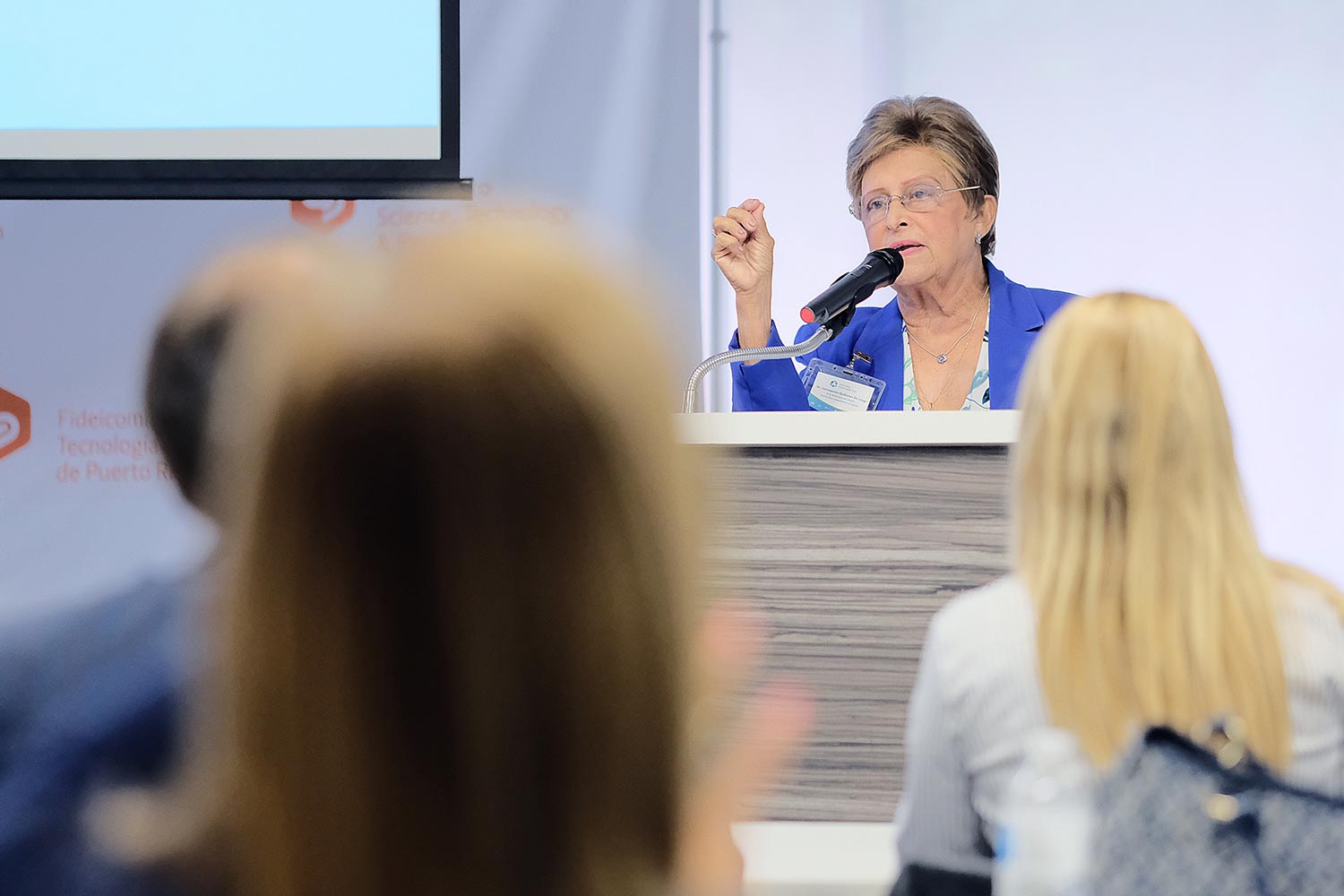 After Hurricanes Irma and Maria impacted Puerto Rico in 2017, there was a high level of concern about the jurisdiction's ability to accurately estimate mortality after a natural disaster. Official government reports showing 64 deaths from both Hurricanes created uneasiness and mistrust among the public because it did not align with what they were experiencing. Two additional academic studies estimated the scope of mortality to be higher. Yet, a formal recount of deaths was not requested by the local government, and the number of deaths attributed to Hurricane Maria reported to the National Center for Health Statistics is less than 60.
Improving Mortality Surveillance
On October 30, 2019, the Puerto Rico Hurricane Response Hub (PRHRH) convened stakeholders to explore ways to incorporate death certificate and disaster-related mortality surveillance topics into the curricula of medical and nursing schools. The goal of this effort is to create a sustainable solution to generate a prepared and trained workforce that can continuously improve the accuracy of mortality surveillance in general, and specifically post-disaster. This effort is important to understand the scope and magnitude of a disaster on a population, and to accurately estimate the amount of aid a particular jurisdiction will need.
This initiative is also critical to understanding cause of death categories post-event to build effective risk mitigation plans for areas frequently experiencing disasters. The meeting showcased the training modules developed for Puerto Rico to teach the importance of the death certificates and how to correctly complete the death certificate.
Participating stakeholders included regional medical and nursing schools, the College of Physicians and Surgeons, the Medical Licensing Board, Professional Association of College of Nursing, Professional Association of Funeral Home Directors, the PR Forensic Sciences Institute, the Puerto Rico Department of Health Demographic Registry, the Centers for Disease Control and Prevention, the Region 2 Public Health Training Center and representatives from NGO's.
The PRHRH was also able to convene renowned health professionals to talk about this important subject, including Dr. Lyvia Alvárez (Pathologist), Dr. Concepción Quiñones de Longo – Sub-Secretary of the Department of Health of Puerto Rico, Dr. José Ginel Rodríguez, – Dean School of Medicine of the Universidad Central del Caribe, Bayamón, P.R., Dr. Goyita Berríos Cruz, – Director of the Professional Association of Nurses in Puerto Rico and Dr. María Conte Miller- Director of Forensic Sciences Bureau.
Next Steps to Sustain the Gains
As a result, participating members of the stakeholder organizations committed to develop and sign a memorandum of understanding to form an official working group to mobilize needed resources, to develop a curriculum for their respective professions, to pilot the curriculum, and to develop an integration work plan. The working group is already getting started and has completed a first draft for a memorandum of understanding.
"We hope to integrate this material into the professional curriculum to ultimately generate a more accurate and timely understanding of cause of death in Puerto Rico and to improve accountability in case of a future disaster," explained Leslie Maas Cortés, Director of the PRHRH. With these educational efforts, the PRHRH is working to sustainably improve the health of Puerto Ricans by establishing important alliances with health professionals and experts; and inspiring the future professionals through Academia to continue the legacy of our work.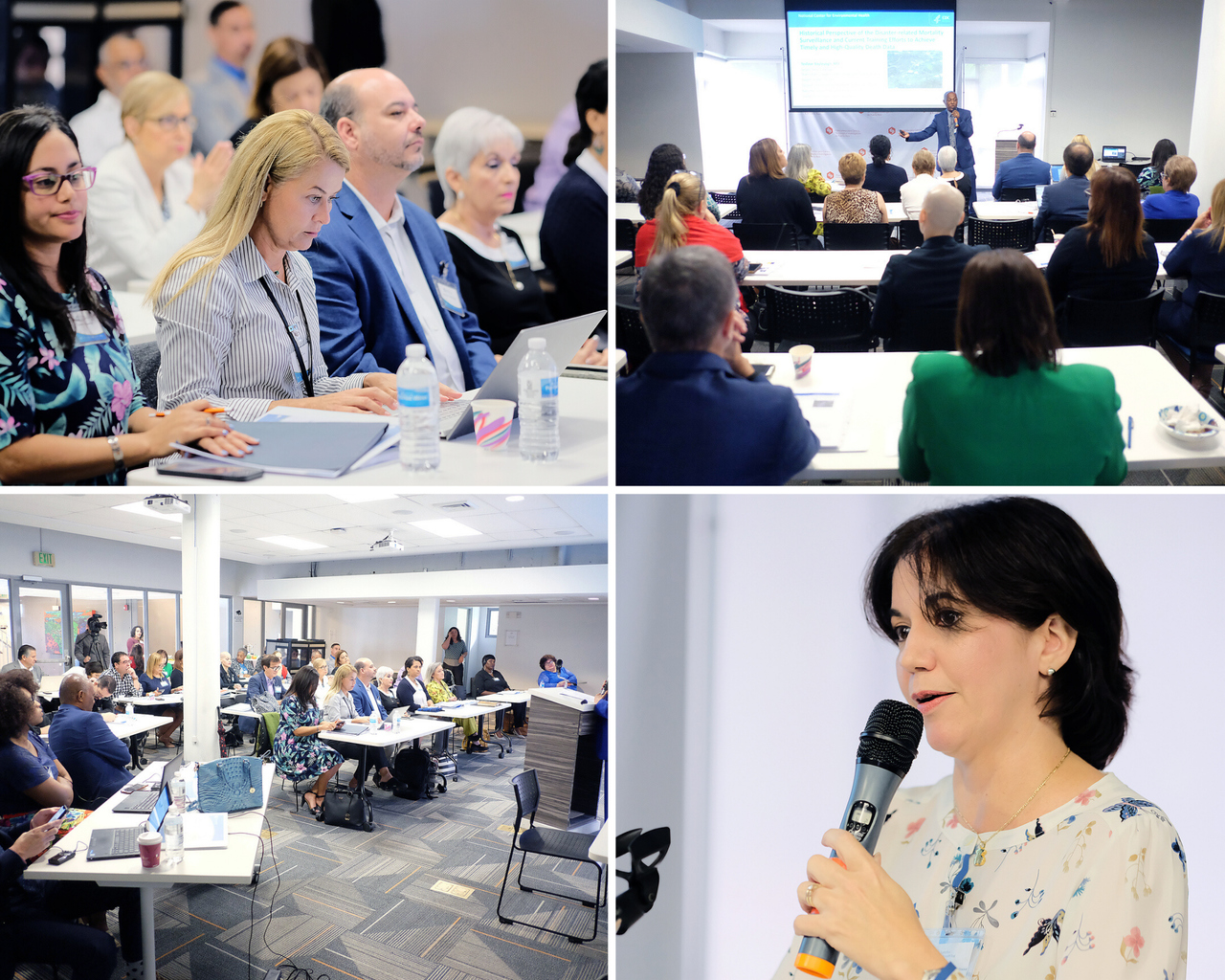 For more information about the PRHRH, visit prsciencetrust.org/prpht/ or send an email to infoprhrh@prpht.org.
Two academic studies were performed to attempt to estimate the scope of mortality post-Hurricane Maria.
The Harvard Mortality Study utilized a rapid and inexpensive survey-based approach that is frequently used in areas experiencing disasters with limited resources. From the survey data, the study estimated a mortality rate of 14.3 deaths (95% confidence interval [CI], 9.8 to 18.9) per 1000 persons from September 20 through December 31, 2017. This rate yielded a total of 4,645 excess deaths during this period (95% CI, 793 to 8498), equal to a 62% increase in the mortality rate as compared with the same period in 2016. The mortality rate remained high through the end of December 2017, and one third of the deaths were attributed to delayed or interrupted health care.
The Puerto Rico local government commissioned the George Washington University to complete a second study to calculate excess mortality by analyses of past mortality patterns (mortality registration and population census data from 2010 to 2017). The intention of this study was to predict the expected mortality if Hurricane María had not occurred (predicted mortality) and compare it to the actual deaths that occurred (observed mortality). The difference estimates the excess mortality. This study, although more expensive and theoretically more thorough, yielded similar results as the Harvard estimates. Total excess mortality post-hurricane using the migration displacement scenario was estimated to be 2,975 (95% CI: 2,658-3,290) for the total study period of September 2017 through February 2018. Regardless of these efforts, a formal recount of deaths due to Hurricane Maria was not requested by local government, and the number of deaths attributed to Hurricane Maria reported to National Center for Health Statistics is less than 60.
---
The National Center for Environmental Health (NCEH), using the 2017 hurricane supplemental fund, is supporting Puerto Rico and the U.S. Virgin Islands jurisdictions vital statistics offices to build their capacity to improve disaster-related death registry processes and death count accuracy. The NCEH support focuses on providing training to medical examiners, coroners, funeral home directors, physicians and nurses based on the death certification guidelines and training materials developed by the Centers for Disease Control and Prevention (CDC).
As the National Coordinating Center for Public Health Training (NNCPHT), the National Network of Public Health Institutes coordinates hurricane response hub efforts across five jurisdictions, including Puerto Rico, which is focused on building capacity among environmental and occupational public health professionals. For example, in Puerto Rico, the PRHRHT is leading this effort in partnership with the Offices of Vital Statistics at the Puerto Rico and U.S. Virgin Island Department of Health.