Connecting Pictionary and Public Health Improvement Training: Christina Perea's #PHITinSix
Author

By: Multiple Authors

Date
This is Part One in the four-part weekly #PHITinSix series, spotlighting attendees of our 2016 Public Health Improvement Training. 
This week, meet Christina Perea, an Accreditation Coordinator at the New Mexico Department of Health-Office of Policy and Accountability.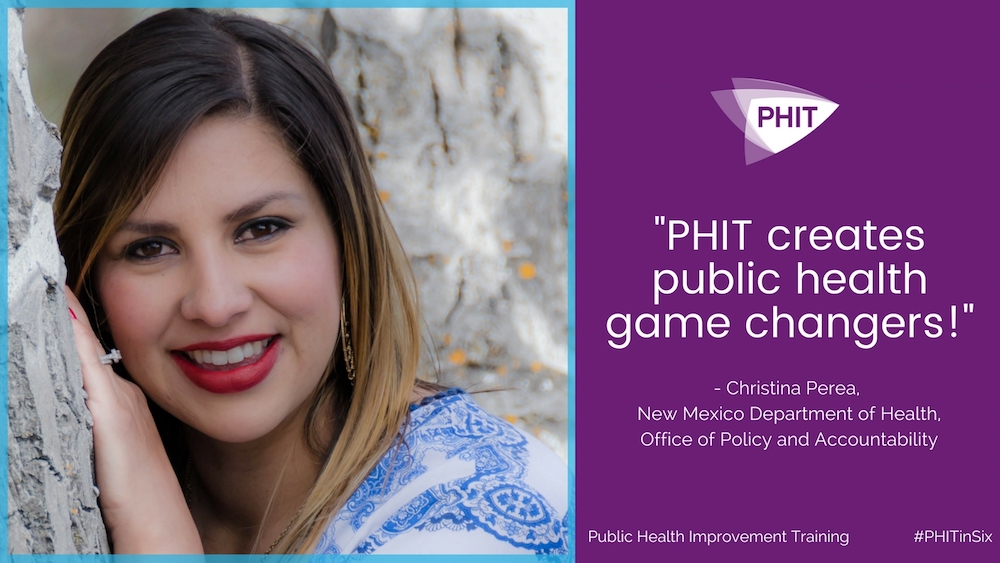 Christina's Story
Why did my organization attend PHIT? Our department is currently in Phase 3 of the Quality Improvement (QI) Roadmap, and it's always helpful to see how other departments are engaging staff in QI work. Many members of the New Mexico Department of Health are doing QI work, but oftentimes don't document it. We attended PHIT hoping to learn from others about how they successfully get employees to document their improvement. Though we'd already been accredited, we were also interested in learning how others dealt with the reaccreditation process. PHIT did not disappoint.
One of the most useful sessions I attended was titled, "3 Ways to Spice up Accreditation Preparation," presented by the Fairfax County Health Department. During this workshop, the exercises, including a fun Pictionary-themed activity, encouraged employees to think about where we fit into the overall accreditation process. The exercises also offer positive reinforcement that the work we are doing is important and worth documenting.
I think all of us want to feel that we're a part of something bigger, and attending PHIT helps us realize that.
PHIT is such a successful training because it provides hands-on, interactive workshops that are immediately relevant, instead of abstract, lecture-style sessions. I participated in plenty of activities at the training that translate really well to my department back home. I also enjoyed connecting with peers from my region. Although I work with many of them through committees and see their names pop up across many networks, it was great to be able to talk with my peers in person! All of these factors really make PHIT stand out from other trainings and conferences I've attended. I'm so excited to go back!
---
Get Involved
Interested in learning more about reaccreditation, like Christina? Register for #PHIT2017 today »
Looking for ways to stay connected with Performance Improvement professionals beyond PHIT? Join our Public Health Performance Improvement Network (phPIN) »
Want to share your PHIT story? Tweet @NNPHI_ORG using the hashtag #PHITinSix »
---
Authors:
Christina Perea, Accreditation Coordinator, New Mexico Department of Health-Office of Policy and Accountability
Shaila Huq, Communications Associate, National Network of Public Health Institutes