Learning Opportunities: Wellness for Public Health, Diversity of the Public Health Workforce, Priorities, Data into Action for Tribes, Leadership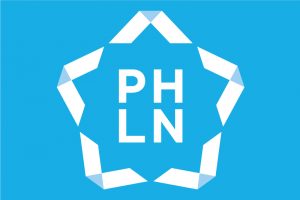 October will be wrapping up with a myriad of learning opportunities for the public health workforce. From NNPHI's own phPIN, Region 5, Region 3, Region 6.
Everyday Wellness for Public Health Workers
Live Webinar October 28: Join us for our October webinar with Stacey B. Plichta, ScD, CPH, Professor of Health Policy & Management at the City University of New York (CUNY) Graduate School of Public Health and Health Policy Public Health administration is a stressful job, and managing that stress is one of the keys to remaining successful and engaged at work.  Public health agencies that promote self-care for their staff can see a return in worker health, job performance, and employee retention. This webinar will provide an overview of the sources of stress in public health work and some ways for mitigating the effects of that stress. Participants will leave this session being able to explain the biological mechanism of stress and the role of the relaxation response in reducing the harmful effects of stress. This session will also help participants explain the integrative medicine approach to self-care and to engage in several self-care practices.
Enhancing the Diversity of the Public Health Workforce: Why Inclusion and Competencies Matter
Webinar October 23: Join Region V Wednesday, October 23, 2-3 p.m. EST for the webinar, Enhancing the Diversity of the Public Health Workforce: Why Diversity, Inclusion and Competencies Matter. Taslim van Hattum, LCSW, MPH, Director, Practice Improvement, National Council for Behavioral Health, and André Blackman, Founder/CEO, Onboard Health, will lead this important discussion intended to help public health and behavioral health organizations enhance diversity, inclusion and workforce competencies to better address the SDoH and improve care.
Managing Multiple Priorities and Projects
In person training November 5: In this interactive workshop, you'll explore strategies, techniques, and tools that you can employ to increase your productivity as a project manager. You'll learn how to create organization and structure for your projects, perform systematic updates, organize communication channels, and delegate effectively. You'll complete exercises and activities that are designed to increase your skills for building clear processes and putting systems in place that will help you move your projects forward.
Data into Action for Tribes: Introduction to Epidemiology
Self-paced course: The purpose of the Data Into Action for Tribes : Introduction to Epidemiology course is to provide an overview of basic epidemiology for public health workers, including those working in the field of behavioral health. The primary objective is to increase the knowledge among tribal health departments of how to access available data from federal, state, and local resources for program planning surveillance, and data use. Topics included are basic epidemiology, research questions, measures, study types, interpreting data, epidemiology in Indian country, and behavioral health epidemiology.
Leadership Communication
Course bundle: The Leadership Communication course bundle is designed to refresh and refine the communication skills needed to succeed in today's fast-paced public health environment. Topics covered in this course bundle include: negotiation, conflict resolution, writing techniques, presentation skills, indirect communication styles (i.e. facial expressions and body postures) and the use of media in times of disaster.