About the Public Health Performance Improvement Network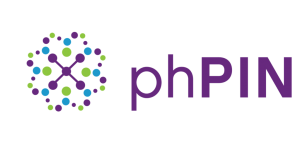 The Public Health Performance Improvement Network (phPIN) is a learning community and peer exchange network for those of you providing leadership in performance improvement in public health. Launched in January of 2016 through a collaboration between CDC's Center for State, Tribal, Local and Territorial Support (CSTLTS) and the National Network for Public Health Institutes, phPIN offers a forum for innovative performance improvement practitioners in public health to network, access just-in-time resources, and share emerging practices on the topics of most interest to you:
Performance management
Quality improvement
Accreditation
Community health assessment and improvement planning
Workforce development plans and training
Submit an application to join the phPIN network and online community »
How will phPIN help me?
Members of phPIN share tried and true resources and tools through access to:
A two-way listserv that enables discussion and sharing
Monthly webinars driven and led by practitioners in the field
An online portal for networking and resource exchange
The phPIN network comprises an enthusiastic group of accomplished professionals willing and able to offer support. Network members avoid reinventing the wheel on performance improvement initiatives through:
Immediate access to the collective knowledge of hundreds of public health performance improvement professionals who are willing to share their experiences
Feedback and peer suggestions for overcoming obstacles in your organization
Sharing the latest resources and opportunities in the public health performance improvement field, including trainings, scholarships, calls for abstracts, and job postings
Access to technical assistance from experts at national organizations
Is phPIN for me?
Are you a member of a state, tribal, local, or territorial health department whose job includes quality improvement or accreditation activities? Do you play a role in advancing performance improvement efforts in public health organizations? Are you committed to ensuring that your organization's processes and programs run more efficiently and effectively? Are you developing tools and resources to help your organization meet its full potential? If you responded yes to any of these questions, then phPIN is for you!
How do I join?
phPIN Application
To join the peer exchange network, use the form below to share your your name, organization, job title, performance improvement area of interest, and a note about how you heard about phPIN. Our staff members will review your information and add you to the phPIN listserv. Tap into the collective knowledge of the nation's performance improvement practitioners today!
Contact Us
Please email Hanna Pratt, Program Manager, National Coordinating Center for Public Health Training at hwpratt@nnphi.org with any questions regarding phPIN.
This project is supported by the Centers for Disease Control and Prevention of the U.S. Department of Health and Human Services (HHS) as part of a financial assistance award (CDC-RFA-OT18-1802: Strengthening Public Health Systems and Services Through National Partnerships to Improve and Protect the Nation's Health) totaling $500,000 with 100 percent funded by CDC/HHS. The contents do not necessarily represent the official views of, nor an endorsement, by CDC/HHS, or the U.S. Government.