Learning Opportunities: Suicide Prevention, Transgender Health, Holiday Stress, Medication-Assisted Recovery, Youth Vaping,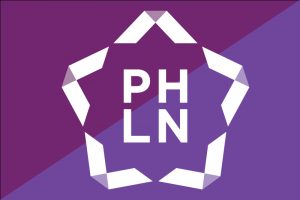 December kicks off a season of plentiful professional development. This week, the PHLN is highlighting several live learning opportunities.
From Region I – New England Public Health Training Center
Working with the Firearms Community to Prevent Suicide
Live webinar December 11: This webinar will describe the intersection of firearm safety and suicide prevention and how public health and firearm advocates have worked together on this issue. We will focus on experiences in New Hampshire where the Gun Shop Project was originally developed and how it has been implemented in a growing number of places around the county.
From Region IX – Nevada Public Health Training Center
Borrego Health (Trans awareness​)
Live webinar December 13:While the term "transgender" may have been in the headlines a great deal recently, a 2016 Pew survey found that still less than 16% of Americans personally know someone who is openly transgender. That leaves significant room for misunderstanding, ignorance, bias, and fear–even among well-meaning allies. In this session, transgender health expert C. Michael Woodward, MPH, will share some basic terms and concepts and describe what it's like to be trans in a binary, "ciscentric" world and how that can impact one's health and well-being. He will also provide insight and tips to help you and your organization or practice to become more inclusive and respectful of all identities.

From Region IX – Hawai'i Public Health Training Hui
Getting Ahead of Holiday Stress
Live webinar December 6: Holiday season can be a very difficult time for patients, healthcare providers, and families due to increases of personal and professional obligations. This training will educate participants to practice self-care management and de-stress techniques.

From Region IV – Region IV Public Health Training Center
Medication-Assisted Recovery & Mutual Aid Groups: A Primer for Clinicians
Live webinar December 16: The history of mutual aid groups includes a dissension around integrating individuals with drug addictions into a fellowship founded on the idea of supporting individuals who struggle with alcohol use alone. A similar territorial struggle exists today for individuals wishing to engage with traditional mutual aid groups while utilizing medication in their recovery pathway. Join us as we explore historical attitudes and official stances of Narcotic's Anonymous around prescribed medications for substance use disorders. This presentation will examine options for clients in areas devoid of mutual aid groups or alternative community supports. Attendees will receive information on alternative mutual aid groups and meeting formats for individuals engaged in medication-assisted recovery.

From Region X – Northwest Public Health Training Center
Hot Topics — Clearing the Air on Youth Vaping
Live webinar December 16: This one-hour presentation will review current trends in vaping use, particularly among youth, and the latest science on the health effects of vapor products. The presenters will also provide an update on the onging national investigation into Vaping-Associated Lung Injury and the broader efforts to address the youth vaping epidemic in Washington State. The presentation will conclude with a discussion about various executive and legislative actions already taken and being considered—such as flavor bans and age restrictions—to protect youth.